This is America — From the Primaries to the Pandemic to the Protests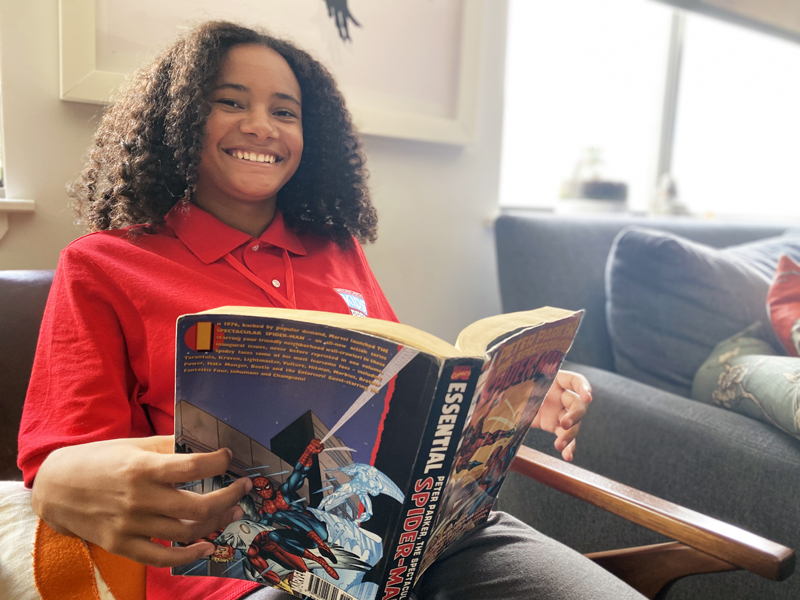 In early January, the Scholastic Kids Press team talked with Kid Reporters in the United States to talk about covering Election 2020. Since then, President Donald Trump has been impeached by the House of Representatives and then acquitted by the Senate. Worldwide, the coronavirus pandemic has caused devastation, with the U.S. suffering more deaths than any other country:
Schools have been closed for several months. Presidential primaries have taken place, many after delays put in place because of the pandemic. And in late May, the Black Lives Matter movement began to lead worldwide protests for social justice after the death of George Floyd, who was killed by a police officer in Minneapolis on May 25. 
Before I could finish reporting one story, another event would overtake it. This left me feeling stressed and confused. I decided to create a timeline to show what has happened in 2020 and where our country might be headed.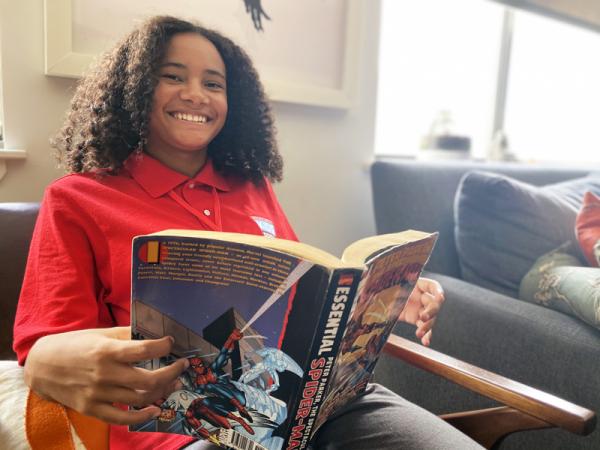 March: Prologue
On March 1, New York City's first case of COVID-19, the disease caused by the coronavirus, was reported. On March 12, my family and I left the city for a five-day trip in the Caribbean. 
We began to get news from back home that schools, restaurants, businesses, and museums were closing. The threat of COVID-19 had descended upon the entire U.S., with New York City the epicenter. The country braced for a massive loss of jobs and an economic slowdown.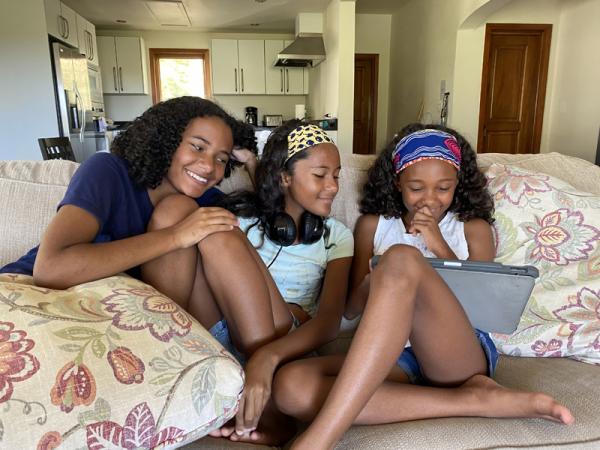 April: Worrying About Election Day
On April 7, Wisconsin voters went to the polls for the state's Democratic Primary, which had been postponed because of the pandemic. The state used a mix of mail-in-ballots and in-person voting. Poll workers who were concerned about health risks stepped down from their duties. As a result, the number of polling places was limited, leading to long lines to cast ballots, especially in Black and brown communities.
A day later, Senator Bernie Sanders, a Democratic presidential candidate from Vermont, suspended his campaign. In doing so, he all but ceded his party's nomination to former Vice President Joseph Biden.
On April 11, the U.S. overtook Italy as the country with the largest number of deaths caused by COVID-19. My family and I decided to prolong our stay in Antigua.
My younger sisters, Elle and Lucia, and I are homeschooled. As part of my homeschooling curriculum, I participated in an online civics class, where I learned more about the pandemic and the intricacies of Election 2020. I asked my classmates what concerned them the most about Election Day, November 3, and which issues they wanted the presidential candidates to address. 
 
Damaris, 13, from Ohio, said that she was worried how COVID-19 would affect the voting process. "I don't think our 'not in-person' voting system is structured well since we haven't needed it until now," she said. "How will we be able to get all of the votes counted, and will the president who is elected represent what the people want?" 
When asked what she is looking for in a presidential candidate, 15-year-old Gaia said that she wants someone who "supports women having full rights over their bodies," as well as someone who will fight for affordable healthcare and "fairer and more accessible ways of obtaining citizenship for immigrants."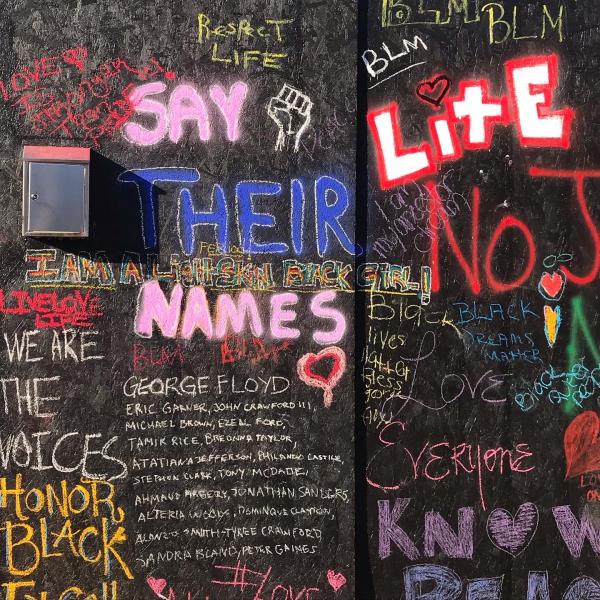 May: The Killing of Black Americans
In early May, my family and I started to plan our return to New York City. The airport in Antigua was scheduled to reopen in early June.  
 
In my civics class, Ahmaud Arbery's murder became the topic of discussion. Arbery had been killed in February while out for a jog in rural Georgia. The murder suspects, who are now in jail, had not yet been charged.
At home, my family and I talked about the investigation into the death of Breonna Taylor, a Black emergency medical technician in Louisville, Kentucky. On March 13, Taylor was shot several times and killed by police officers who entered her home without warning. As of July 15, no criminal charges had been filed against the officers. 

On May 25, Floyd was murdered. A day later, Black Lives Matter protests began to erupt around the country, with millions of people of all backgrounds participating.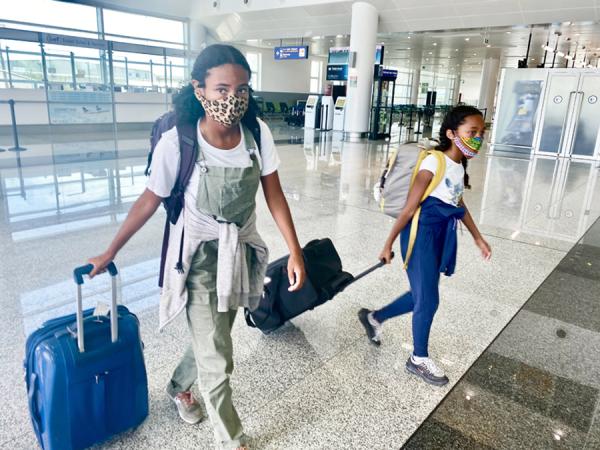 June: Liberty and Justice for All?
Conflicting news reports fueled controversy over whether protests were peaceful or violent, and who was inciting the violence. While there were several confirmed cases of looting and vandalism, most reports from students who participated in demonstrations said that they were peaceful. 
 
On June 5, my family left Antigua. When we arrived in New York City, we learned that a curfew had been imposed due to the protests. This made it difficult to secure transportation from the airport. After a long journey, we finally arrived home safely. 
 
On June 9, Georgia held its primaries, which had also been delayed due to the pandemic. Turnout soared, but long lines and voting machine malfunctions were reported, mostly in Black and brown communities.
I asked my civics instructor, Brandon Miller, who is from Georgia, how we can make sure that everyone has access to voting. "Universal voting-by-mail is the only way to ensure a free and fair election, whether or not we have another wave of COVID-19 in the fall," he said, "Voter I.D. laws are unnecessarily restrictive and negatively impact those already disenfranchised."
 
On the night of June 12, we got news that Rayshard Brooks had been killed by police officers in Atlanta, Georgia. Brooks had fallen asleep in his car in a Wendy's parking lot. More protests erupted in Atlanta and around the country.
After two weeks of quarantining in our apartment, my sisters and I left home to celebrate Juneteenth. We explored our neighborhood of East Harlem and headed to 125th Street to participate in the Harlem Canvas for Change project. The project allows members of the community to express themselves by painting messages on shops that are boarded up because of the pandemic.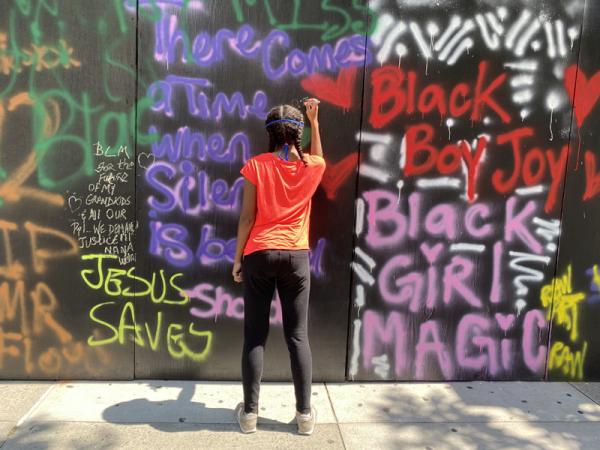 WHAT'S NEXT?
On June 23, New York and Kentucky held their primary elections using a combination of mail-in and in-person voting. My mother applied for an absentee ballot, which did not arrive until after she had gone to the polls. There were so many mail-in votes to count in both primaries that it took several days for the results to be determined.
 
The Black Lives Matter movement continues to force change in society, while the last of the primary elections are being held. Meanwhile, COVID-19 cases are spiking in the South, Southwest, and California. There are widespread concerns about whether or not it safe to send children back to school in the fall.
What is the solution? "A true nationwide quarantine would have been best," Miller said, "but the cat is out of the bag now. Science has become a political issue—not just with COVID-19, but with climate change and whenever science is deemed inconvenient by those driven by profits instead of community. Scientists, doctors, and other experts all agree: Staying away from others is the most important thing you can do to prevent the spread of COVID-19."  
Photos courtesy of the author