"No Justice, No Peace" in Louisville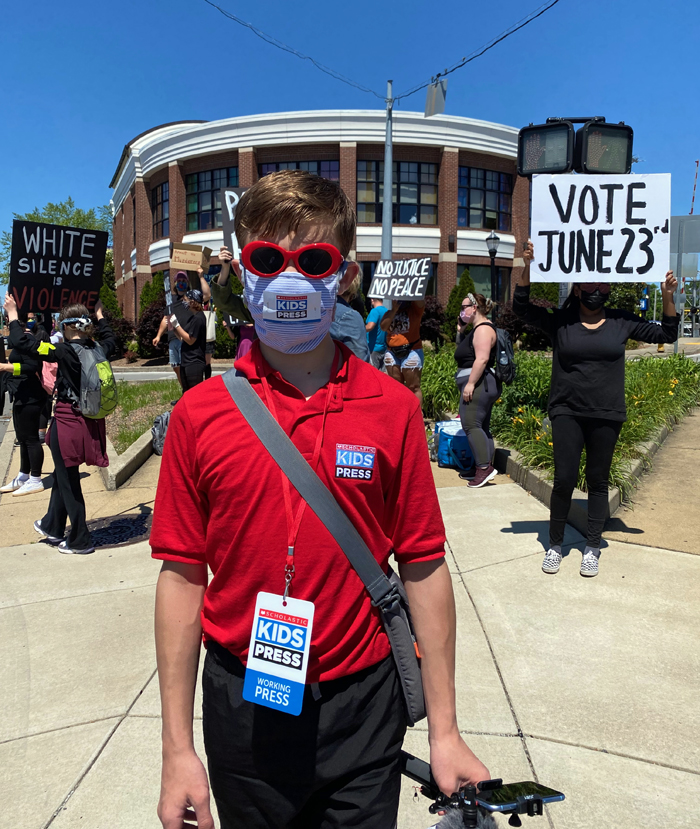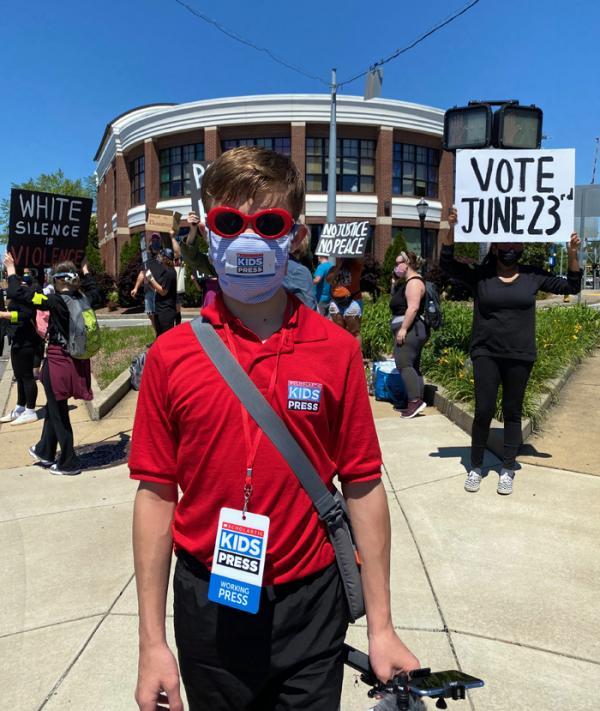 Like millions of people across the United States, Kentucky residents are demanding changes in law enforcement practices and policies. Recent high-profile killings have placed renewed attention on the widespread harm these practices are causing in Black and other marginalized communities.  
In recent weeks, residents of Louisville have taken to the streets to protest the murder of Breonna Taylor, a local emergency room technician. Shortly after midnight on March 13, Taylor was shot eight times by members of the Louisville Metro Police Department (LMPD). She was asleep when police officers broke into her home. They had been investigating a case related to her ex-boyfriend. 
Amid chants of "No Justice, No Peace," Louisville protesters say that they want to educate people about the harsh treatment that Black Americans are often subjected to at the hands of law enforcement officers.
The problem is systemic and nationwide. On May 25, Minneapolis resident George Floyd was choked to death by a police officer who pressed his knee into Floyd's neck for more than eight minutes. 
The incident, which was caught on film by bystanders, caused shock and outrage around the world. The four officers involved in Floyd's death have since been arrested.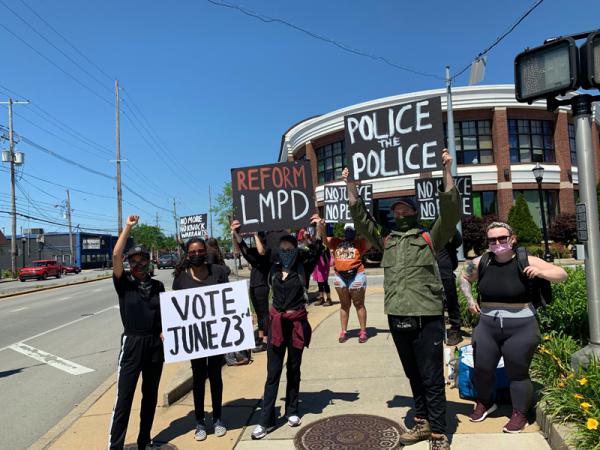 THE USE OF TEAR GAS
In Louisville, protesters' demands can be seen on signs hung throughout the city and in flyers distributed on street corners. Activists are seeking a transparent investigation into Taylor's murder, the firing and charging of the police officers involved in the incident, and an examination of LMPD policies that involve the use of force.
Most of the protests are peaceful. Marching, singing, chanting, moments of silence, and speeches are some of the ways people are expressing their anger and frustration.
The actions of the LMPD and Kentucky Army National Guard are more controversial. Officers equipped with riot shields, tear gas, and rubber bullets are monitoring the crowds. Many people believe that these tactics are escalating tensions and violence.
Residents also are angry about David McAtee, a 53-year-old chef who fed police officers for free at his popular barbecue restaurant in Louisville. During a recent protest, McAtee was shot and killed when officers fired into a crowd to enforce a nightly curfew.
Protester Bella Gainous, 14, said that she and her father were in the line of fire after trying to look over the heads of officers at a scene developing downtown.  
"Suddenly, I heard shots and saw smoke everywhere," Bella said. "The smoke was tear gas that went right in my dad's face. I inhaled it, and it hurt my throat. I started backing up and trying to get away, and I saw my dad in pain. At this point, we crossed the street to move away from them, and they shot pepper bullets at us. They hit my dad eight times."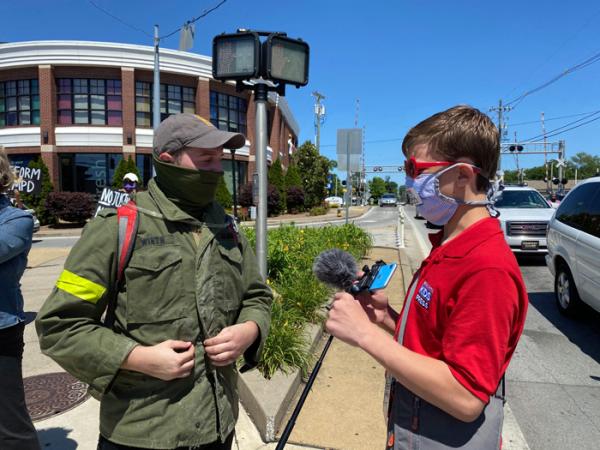 ATTACKS ON JOURNALISTS
Journalists, including local TV reporter Kaitlin Rust, have been attacked by officers, too. "I was instructed to move while live on air, and I was complying," Rust recounted. "But I was still shot at with pepper balls." Similar attacks on members of the press have played out across the country, sometimes on live television.
Despite concerns about the coronavirus pandemic, the people of Louisville are committed to justice for Taylor, Floyd, McAtee, and all victims of police violence. They also want to see changes in healthcare, education, and housing practices that have kept people of color at a disadvantage nationwide. 
Bella said that she plans to continue protesting. "I think it's really important for kids like me to take part in these protests because we have to live in this world," she said. "I want to live in a world with equality."
June 5 is Breonna Taylor's birthday. She would have turned 27. Protesters like Bella say that will continue to seek justice in her name.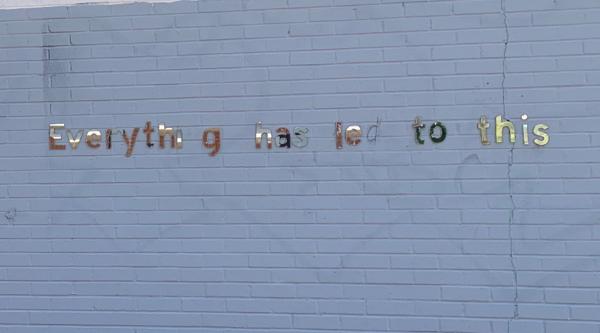 Photos courtesy of the author