KID REPORTERS' NOTEBOOK
The call for Kid Reporter applications is now open! Click
here
to learn more.
Black Lives Matter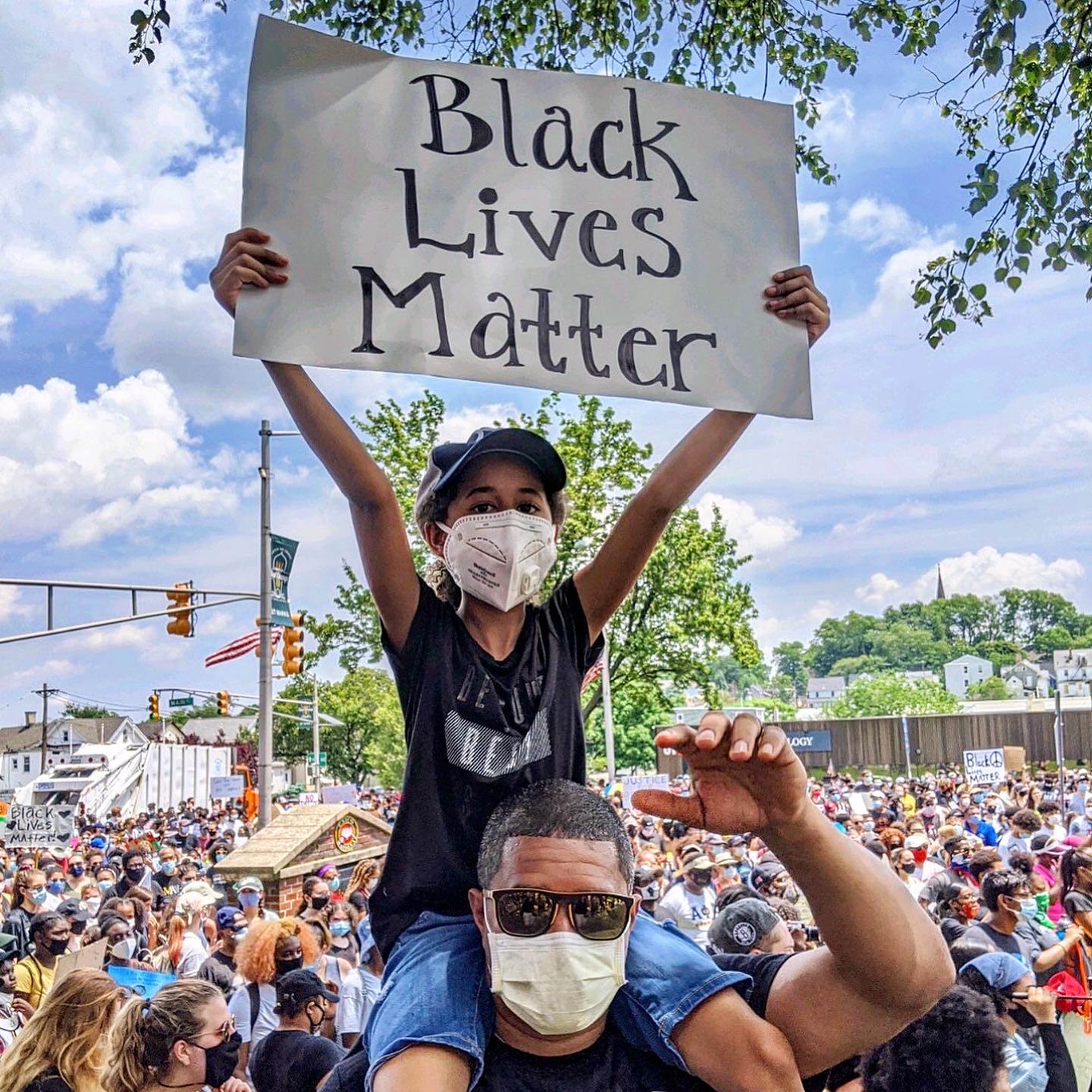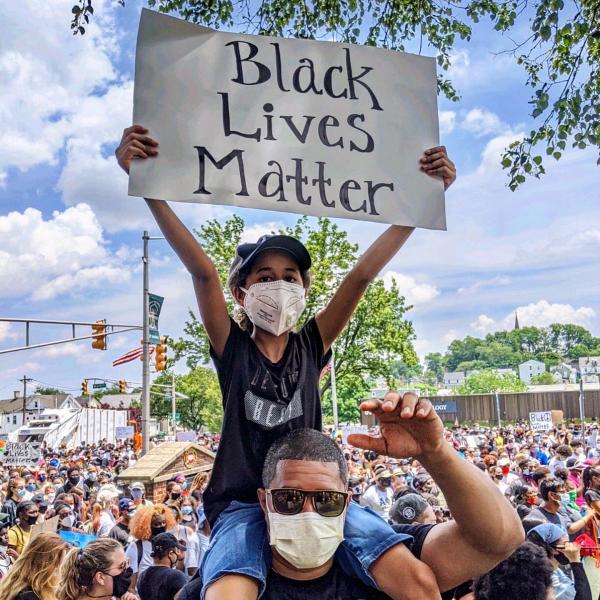 Michael Brown, Philando Castile, George Floyd, Eric Garner, Freddie Gray, Tamir Rice, Alton Sterling, and Breonna Taylor are among the countless Black Americans who have been killed by police officers in the United States in the past decade alone. Anger, disappointment, disgust, fear, frustration, and tiredness are some of the emotions that African Americans and other people of color have expressed in recent weeks. For generations, their pleas to address widespread discrimination and police brutality have been silenced or ignored. 
After the death of George Floyd on May 25, Americans by the thousands and then the millions stood up to injustice in law enforcement and every aspect of life in the U.S., including disparities in health care, education, and housing. After Floyd allegedly tried to make a purchase with a counterfeit bill, a Minneapolis police officer who had been called to the scene put his knee on Floyd's neck for 8 minutes and 46 seconds, killing him.
Bystanders watched in horror. When they tried to intervene, another police officer kept them away. 
A witness's video of the killing has sparked international protests and uncomfortable conversations in the U.S. Many white Americans have begun to wake up to the racism, unconscious bias, and microgressions that Black Americans and other people of color experience every day.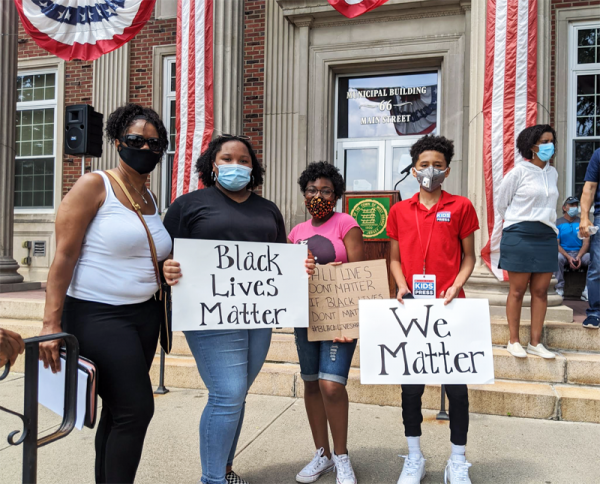 ENDING INEQUALITY
Since Floyd's death, countless protests, marches, and vigils have sprung up. A common chant among protesters is "No Justice, No Peace."
At a protest on June 6 in West Orange, New Jersey, thousands of local residents remembered Floyd, Breonna Taylor, and others, including Ahmaud Arbery, an African American man who was killed on February 23 in Georgia while jogging. One of the Arbery's assailants is a former police officer.
"I decided to do this because, as a Black female, I don't like to see people of our kind being killed," said Elizabeth Hernandez, a West Orange High School student who was one of the protest coordinators.
People chanted "Black Lives Matter" and then marched in groups to the town's municipal building for a peaceful protest. A human rights movement called Black Lives Matter was founded in 2013 to address racial profiling, police brutality, and inequities in the criminal justice system. Activists are calling for a system that will address the needs of the Black community more effectively, including improvements to education, health care, and housing. 
Speakers cited statistics that show the disproportionate number of African American men who are incarcerated each year, and the disparity between the treatment of white and Black individuals in the criminal justice system. According to the Sentencing Project, an organization seeking reforms, 1 in every 10 Black men in his thirties is in prison or jail on any given day.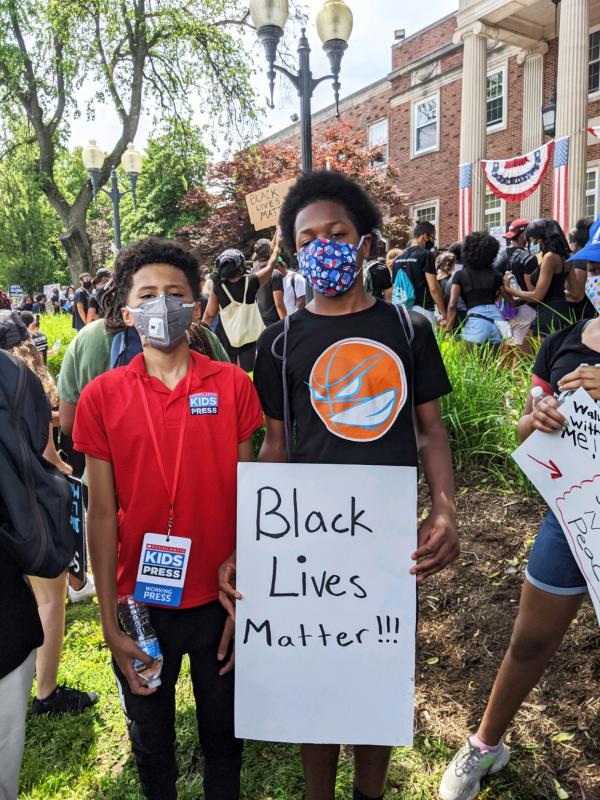 RAISING AWARENESS
Students who organized the West Orange protest said that a key goal was to prohibit local police officers from using rubber bullets, chokeholds, arm bars, and and tear gas. 
"We hope to raise awareness and, hopefully, we can get the petition signed for the laws in West Orange to change," Elizabeth said.
Protests like the one in West Orange, the speakers emphasized, is now an important part of American history. "I was glad to be a part of it," said Jared Baudin, 13, of South Orange. "It was important to see how we all can have our voices heard."
Photos courtesy of the author