Warnock Makes Case for Re-election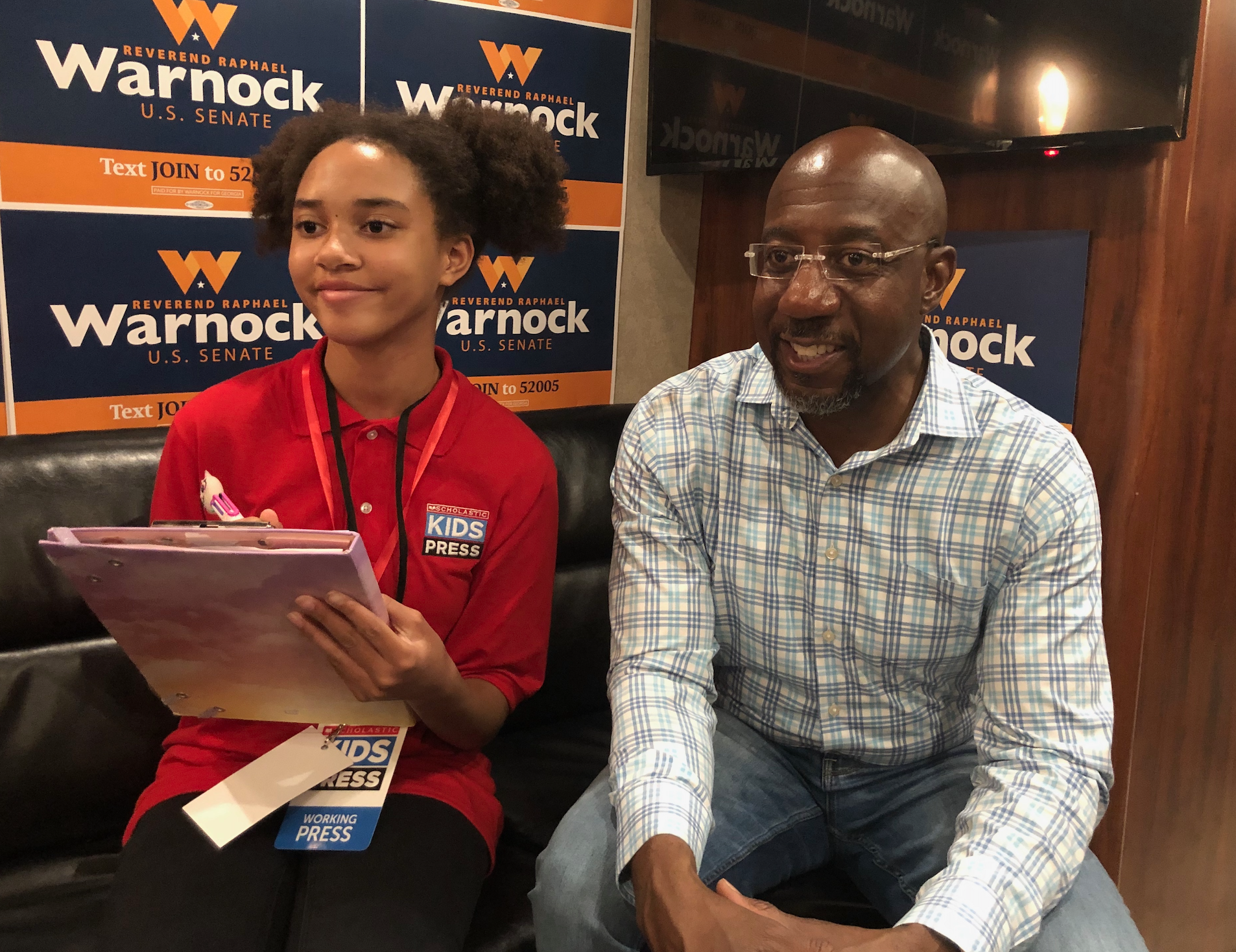 "You sound like y'all are fired up!" declared United States Representative Hank Johnson, who represents Georgia's 4th congressional district.
Johnson was addressing voters at a campaign rally for Senator Raphael Warnock on November 3 in Decatur, Georgia. They responded with, "Ready to go!"
In the weeks leading up to the November 8 midterm elections, Georgia has seen record turnout in early voting. Senator Warnock, a Democrat, is hoping to win a six-year term in the Senate. He was first elected in 2021, unseating incumbent Kelly Loeffler, a Republican.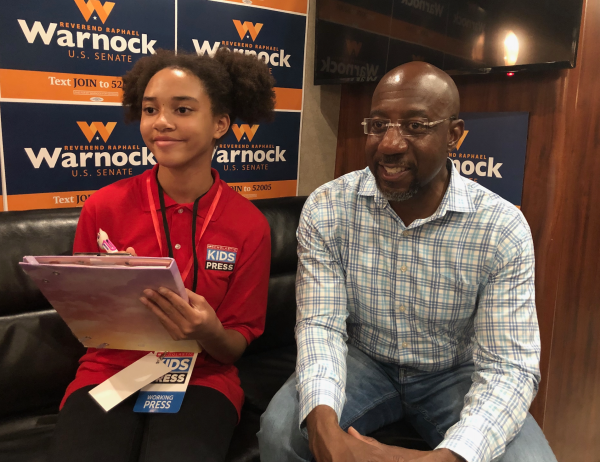 "DEMOCRACY IS AT STAKE"
Warnock urged supporters to help get the word out to friends, family members, and neighbors to vote, saying that "this is a defining moment." 
As President Barack Obama noted at a campaign rally in Georgia on October 26, "the future of democracy is at stake." Nearly 300 Republican candidates in this year's midterm elections refuse to acknowledge that President Joe Biden won the 2020 election, despite no evidence to support their claims of widespread voter fraud.
Several candidates, including Kari Lake, who is running for Governor of Arizona, say they will only accept the outcome of their own races if they win.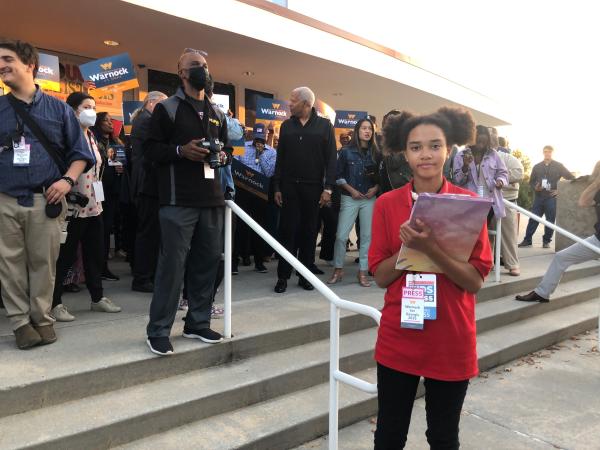 A HISTORY OF VOTER SUPPRESSION
Such claims, as well as efforts to intimidate voters, are especially troubling in Georgia. For generations, state officials sought to keep Black voters from the polls. The late Martin Luther King Jr., one of the most influential civil rights leaders in history, was born in Atlanta. 
Warnock is hoping to emerge victorious over his Republican challenger, Herschel Walker. The Georgia seat is one of several toss-ups nationwide that could determine whether Democrats or Republicans control the U.S. Senate in January. Other states with close Senate races include Arizona, New Hampshire, Nevada, Ohio, Pennsylvania, and Wisconsin.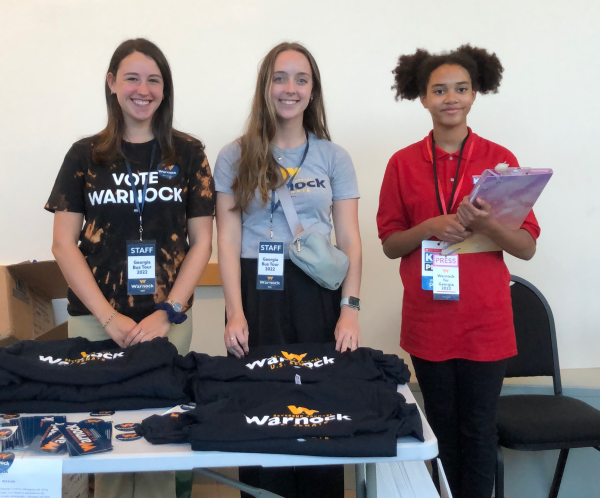 HELPING THE MARGINALIZED
The 11th of 12 siblings, Warnock is the first member of his family to graduate from college. The child of Pentecostal ministers, he grew up in public housing in Savannah, Georgia.
As a young man, Warnock followed Dr. King to Morehouse College in Atlanta, where he graduated with honors. Warnock later earned a PhD at Union Theological Seminary, which is affiliated with Columbia University. He is now senior pastor of the Ebenezer Baptist Church in Atlanta, where King served as a co-pastor before his assassination in 1968. 
At the Decatur rally, I asked Senator Warnock what inspired him to get into politics.
"I didn't really set out to be in politics," he said. "I knew early on that I would go into the ministry. And I have spent years working on healthcare, working on trying to create a more just criminal justice system, trying to stand up for workers, and I've done that work in the context of my ministry, as a pastor. That's because I think the Gospel is about all of those things. I think the Gospel is about a commitment to the poor and the most marginalized members of the human family. Eventually, that work, over the years, evolved into a run for the United States Senate.... I decided to run for office because it gives me the tools to work on things I've been working on for years, in a different way."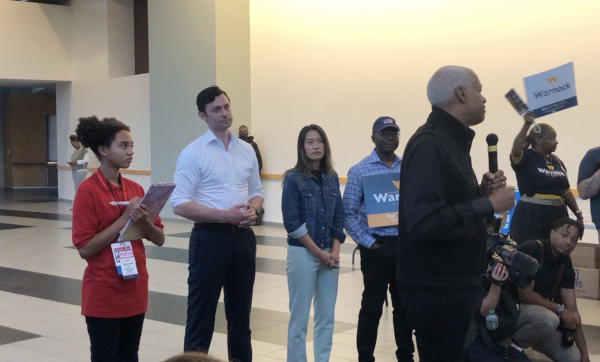 EDUCATION IS A PRIORITY
When asked his views on education and the current teacher shortage in Georgia, Warnock said that providing a quality education for all young people would continue to be a top priority for him. "It really was a game changer for my life," he told me. "When I think about my own journey serving in the United States Senate now, it's because of investments in education—federal investments." 
Warnock attributes some of his success to programs like Head Start for pre-schoolers and Upward Bound, which mentors high school students who are the first in their family to attend college.
"It sharpened my academic skills, while also helping me to imagine myself there," Warnock said of Upward Bound, which provided a college campus experience for him and other students. He also credits Federal Pell Grants, low-interest student loans, for making a college education more affordable for him. 
Warnock wants the same opportunities for today's young people. During the pandemic, he said, he supported legislation that includes investments in teacher retention and training, STEM education, and historically Black colleges and universities (HBCUs). He promises that if re-elected, he'll continue to help ensure "healthy federal investments that encourage education." 
For now, Warnock is on the campaign trail, trying to encourage more voters to head to the polls. "Connecting with people for me," he said, "is the best part of the job." 
Photos courtesy of the author