In Arizona, Voters Eye the Midterm Elections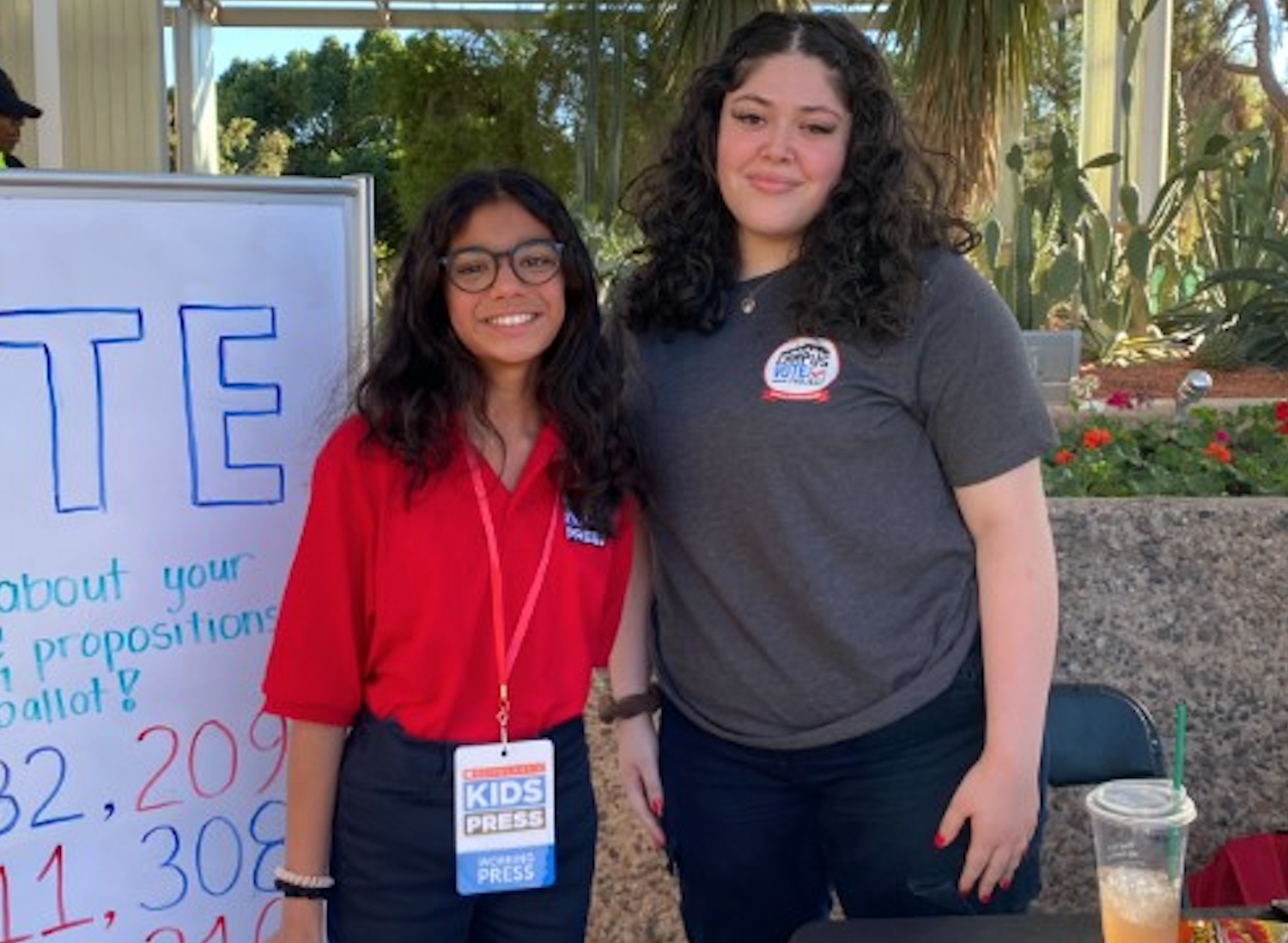 Voters in the state of Arizona are eager to make their voices heard on November 8. On that day, midterm elections will be held around the country. Voters will choose United States Senators and Representatives, as well as state and local officials.
"I'm feeling very hopeful about the midterm elections, especially here in Arizona," said Justa Lopez, a graduate student at Arizona State University. Lopez is the state coordinator of Campus Vote Project, an organization that educates college students about voting and the issues.
Midterm elections for Congress are held in the middle of a U.S. President's four-year term. This year, all 435 seats in the House and about a third of the Senate seats are up for grabs. If the Republican Party takes back control of the House of Representatives and picks up seats in the Senate, Democratic President Joe Biden is likely to face greater opposition to his agenda. For example, Republicans have threatened to reduce funding to Ukraine, a U.S. ally that is under attack by Russia. 
Many voters say that they are concerned about the cost of food, housing, and gasoline, as prices have soared in recent months. Republican and Independent voters, in particular, argue that Biden has not effectively addressed the rise in crime and the influx of immigrants along the southwestern border. At the same time, wealthy Republican donors have been pouring billions of dollars into Republican campaigns. They see such investments as beneficial to large corporations.  
Democratic voters are concerned about climate change and the ongoing struggle for racial equality and LGBTQ+ rights. A loss of reproductive freedom is another big issue. In June, the Supreme Court, led by conservative Justices, ruled that the U.S. Constitution does not allow women the right to end an unwanted pregnancy. 
ELECTION DENIERS
Most important, Democrats say, is the future of democracy. On January 6, 2021, former Republican President Donald J. Trump incited mob violence at the U.S. Capitol. He wanted to stay in office despite losing his bid for re-election. Most Republican lawmakers still refuse to say that his actions were dangerous and unconstitutional.
Now, a majority of Republican candidates around the country, including in Arizona, refuse to acknowledge that Biden is the legitimately-elected President. They disregard the findings of dozens of legal actions and audits that demonstrated Election 2020 was one of the most secure in U.S. history. 
Kari Lake, a former TV news anchor who is running for Governor of Arizona, and Mark Finchem, who is running for Secretary of State of Arizona, have both said that they will only accept the election results if they win. Finchem is a member of a right-wing militia group called the Oath Keepers. The FBI has warned that such groups, which are fueled by misinformation and racial hatred, are posing an added threat of violence in this election cycle. 
Meanwhile, right-wing activists have been monitoring early voting drop-off sites in an attempt to intimidate voters. A federal judge recently ruled that members of these groups may not take photos or videos or openly carry firearms near ballot boxes. 
Such issues make casting a ballot especially important for Lizveth Espinoza, a first-time voter. "It's my voice, and I'm able to help my community, so I'm very excited," she said.
An Arizona State University student, Espinoza is an advocate for Arizona Proposition 308. The bill would allow "Dreamers," immigrants who were brought to this country as children, to receive in-state tuition rates and state-funded scholarships.
ENCOURAGING YOUNG PEOPLE TO VOTE
Nationwide, many political officials are following the Arizona Senate race closely. Incumbent Mark Kelly, a Democrat, is in a tight race for re-election. As of now, Kelly has a slim lead over his Republican challenger, Blake Masters, who is endorsed by former President Trump. Trump has pressured Masters to deny the results of Election 2020. 
"I'm a little nervous," said voter Holly Anson of Chandler. She favors Kelly and other Democratic candidates. "There are a lot of things in who actually wins, like the repercussions of what happens for us and our family and our children."
Anson added that her husband, Josh, is a teacher, a group that has been criticized by Kari Lake during the campaign.
The results across the country may hinge on the level of turnout among young voters, who typically vote Democratic. Crystal Paredez, an organizer for NextGen America, is hoping to inspire more young people to make their voices heard. 
"I feel like, as time goes by, a lot of our rights are getting taken away," Paredez said. "I also feel like us voting will change that."
Photo courtesy of the author