Obama Rallies Democrats in Georgia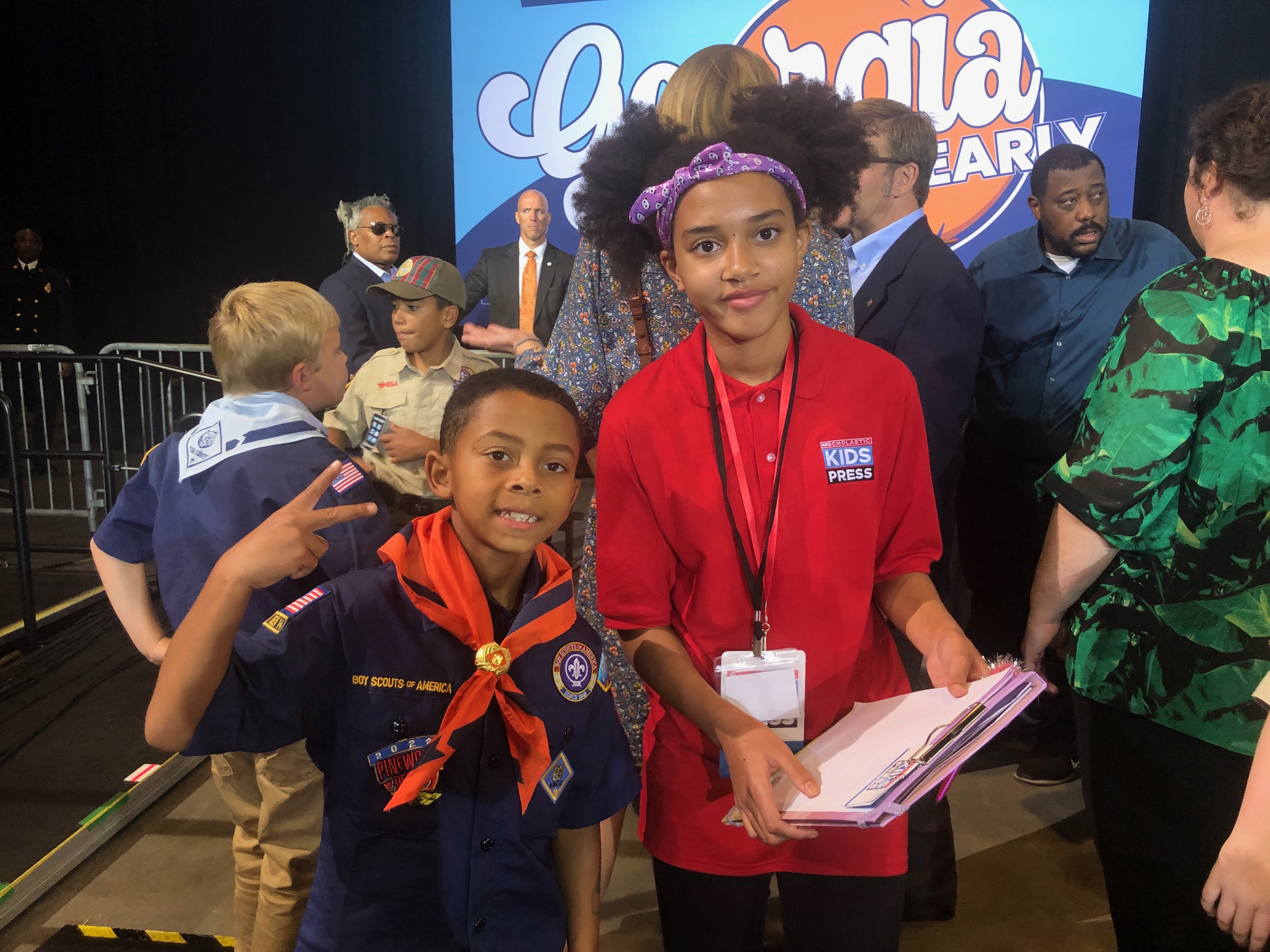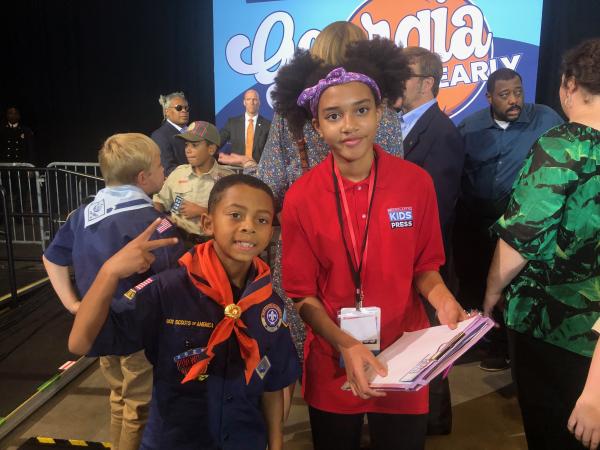 "Yes we can!" declared former United States President Barack Obama at a campaign rally on October 28 in College Park, Georgia.
Democrats are fighting to win the governorship of Georgia and hold onto the U.S. Senate seat held by Raphael Warnock. So former President Obama, a Democrat, came to Georgia to urge people to vote in the upcoming midterm elections. With only a few days until the elections, and record turnout for early voting, the former President brought even more enthusiasm to the state.
"You don't have to wait for November 8 to cast your ballot," Obama said.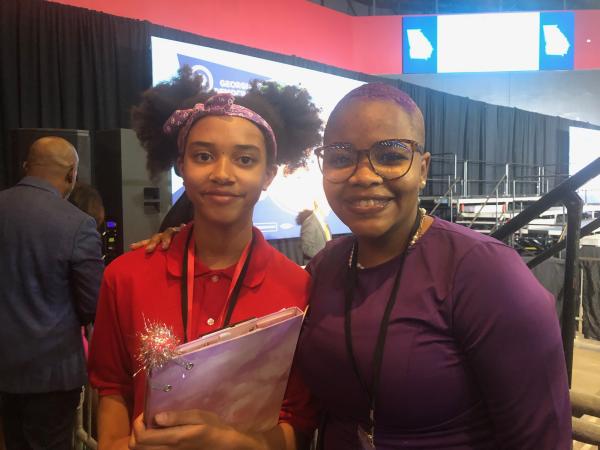 "OUR TIME IS NOW!"
Hundreds of people waited in line for hours to show their support for the candidates. And they looked forward to seeing the former President. A school percussion band performed, and members of a local Boy Scout troop led the Pledge of Allegiance.
"It was fun," said Alex, one of the Scouts. "I was kind of nervous at first because I forgot the Pledge."
Jessmine Cornelius, a campaign worker for gubernatorial candidate Stacey Abrams, sang the National Anthem.
Abrams was the first to speak. "Georgia, our time is now," she said, stressing the importance of voting.
Abrams is challenging incumbent Governor Brian Kemp, a Republican, in the race. In their final debate, Abrams, who is Black, discussed her efforts to strengthen voting rights in Georgia, a state that has historically marginalized people of color.
"I'm proud that I've spent 30 years of my life defending the right to vote," said Abrams, who is also a lawyer and former Georgia State Representative. "The right to vote is sacred to me. My father was arrested at the age of 14 helping to get Black people registered to vote."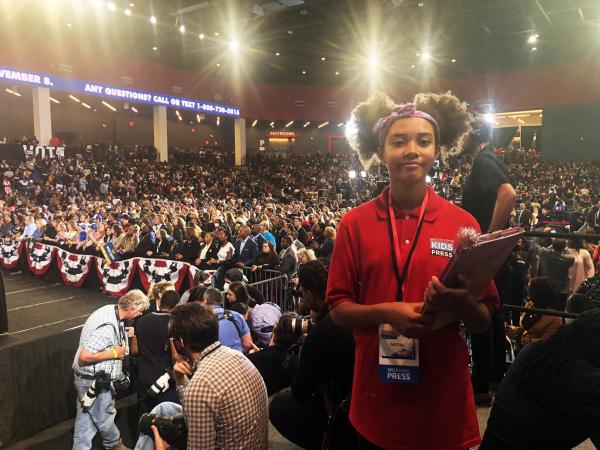 "THIS ELECTION MATTERS"
After her address, Abrams introduced Senator Raphael Warnock. He began his speech by saying, "You all look and sound like you're ready to win an election!"
Warnock is running against Republican challenger Herschel Walker, a former football star. The results of their election could determine whether Republicans or Democrats control the U.S. Senate in January. 
Following his speech, Warnock introduced former President Obama. "It's good to be back in Georgia," Obama said to the crowd of more than 5,000 people. He then contrasted the Democratic candidates with their opponents, asking, "Who will fight for your freedoms?"
Obama stressed the importance of the midterm elections and why the future of democracy is at stake. "This election matters, Georgia," he said. "Democracy is not self-executing. It depends on us working, nurturing, and caring for it not just on Election Day, but every day in-between."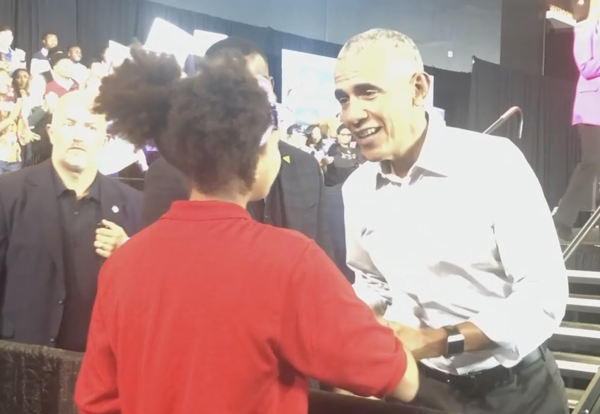 "I SAW BARACK OBAMA"
After Obama's speech, the candidates joined the former President for a final rally dance, which ended when President Obama descended from the stage and was escorted from the arena.
A young attendee named Harper said, "I just wanted to tell you to vote for Stacey Abrams and Senator Warnock."
Champion, 13, enjoyed the event. "I saw Barack Obama," he said.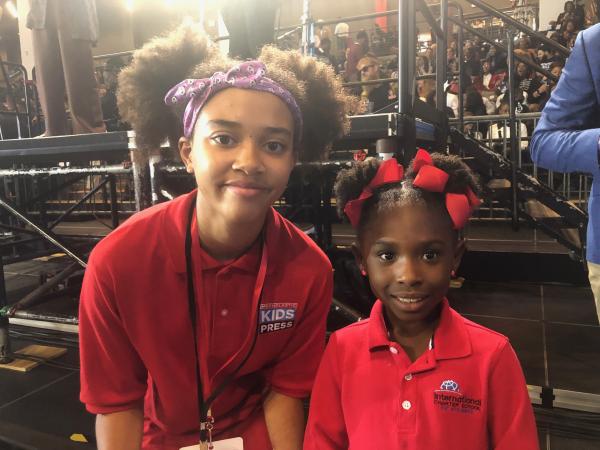 Photos courtesy of the author