Listening to Voters in Connecticut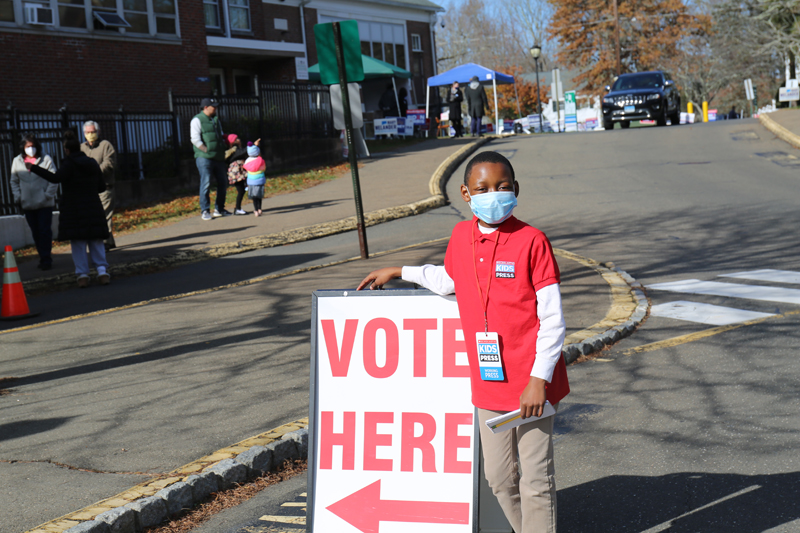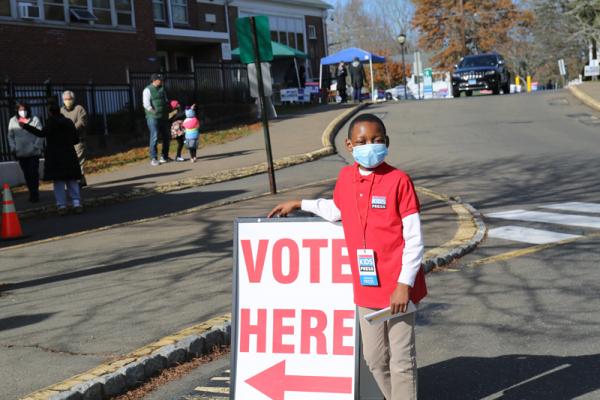 This year, Election Day saw a match-up between President Donald J. Trump, the Republican incumbent, and former Vice President Joseph R. Biden, his Democratic challenger. The election took place on November 3. But it was several days before a winner could be announced due to a surge in mail-in voting because of the coronavirus pandemic. Biden won the election and will become the 46th President of the United States when he is sworn in on January 20, 2021. He earned 306 electoral votes, compared with Trump's 232.
President Trump has continued to make baseless accusations about voter fraud. He has made these claims largely about Black communities, where voters historically have been threatened and intimidated for exercising their rights.
It's the first time in U.S. history that an incumbent has refused to concede after an election and assist in the peaceful transfer of power. Most leaders of the Republican Party have stood by silently, refusing to acknowledge that Biden is President-elect. Experts warn that such behavior is especially dangerous because of the ongoing threat of the pandemic. 
In order to learn more about the concerns of Connecticut residents, this reporter conducted four interviews. One took place at Beecher Road School in Woodbridge. The other three occurred at a polling place in Woodbridge on Election Day. 
The mood at the polling place was tranquil, and all of the voters seemed focused on practicing social distancing. Voters were concerned about COVID-19, the contagious disease caused by the coronavirus, the fight for racial justice in the wake of the George Floyd killing, and choosing a leader who can unify a deeply divided country.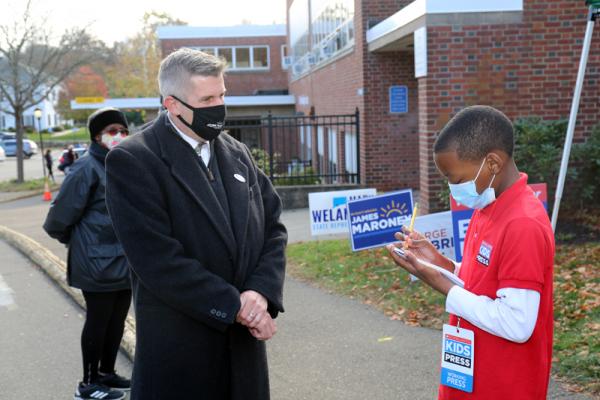 VOICES IN THE COMMUNITY
Connecticut has voted Democratic since 1992, and the voters I interviewed reflect this. Lauren Reichart of Woodbridge, for example, is a Biden supporter eager for change. "I believe that Biden can calm down the commotion from the pandemic," she said, "and address racial injustice." 
Sixth-grade teacher Daniel Chase of Woodbridge wants a peaceful and united country. He said that voting is a gift in our democracy and champions every American who exercises that right. "I hope voters will embrace the outcome of the election, and the country will unite," he said.
State Representative-elect Mary Welander of Orange noticed "a rise in voter turnout so that more people let their voice be heard." Welander also supports Biden and believes that early, in-person voting should be permanently adopted in Connecticut.  
State Senator James Maroney of Milford enthusiastically contributed his view of Biden. "He's empathetic and compassionate because he's suffered before, but is still a servant to the people," Maroney said. Like Welander, Maroney hopes that Connecticut will adopt early, in-person voting going forward. 
Voters in the Nutmeg State are deeply concerned about the pandemic, political tensions nationwide, and racial injustice. They see the election of Biden as a solution to these problems.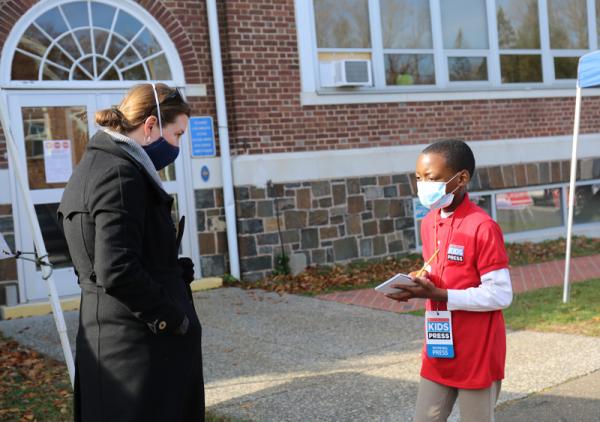 Photos courtesy of the author