A Visit to the World's Largest Bounce House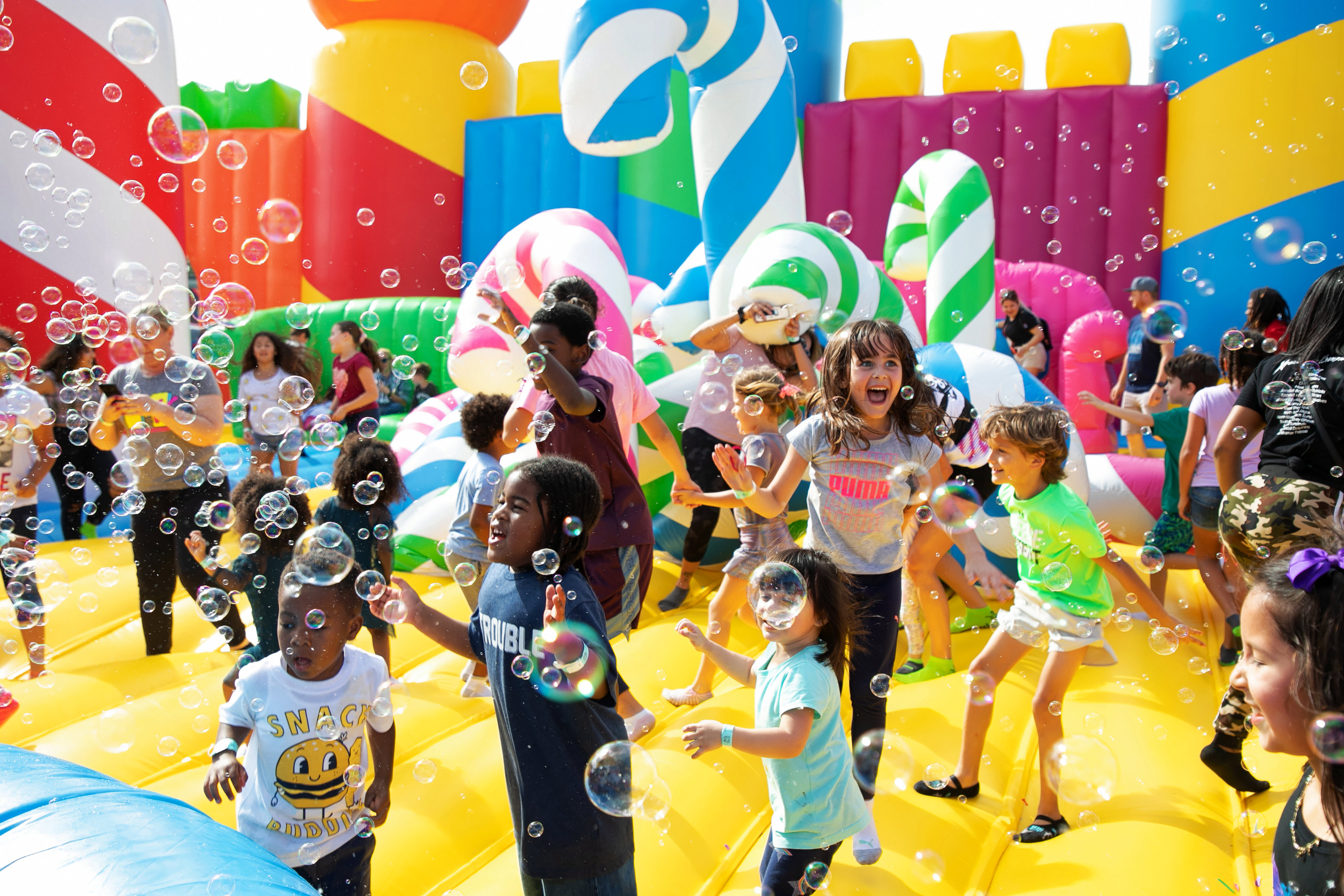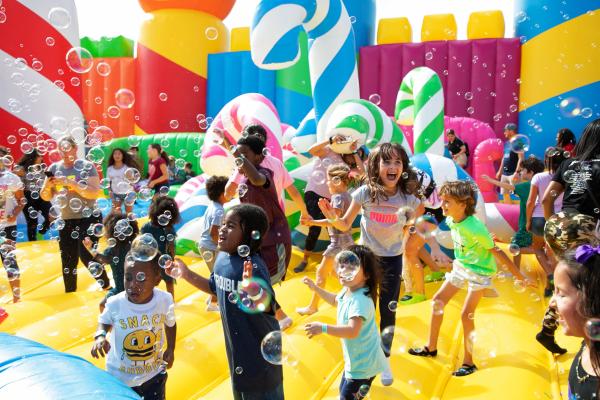 Big Bounce America is bouncing from city to city across the United States. I visited the inflatable landscape in early November, during its stop at the Alameda County Fairgrounds in Pleasanton, California. 
The assortment of castles spans 16,000 feet and is 32 feet tall. It holds a Guinness record for the world's largest bounce house. Two attractions make stops around the country, so everyone gets a chance to experience the fun.
"It takes two days to get everything down [from the trucks], rolled out, and staked into the ground," said Big Bounce tour manager Noa Visnich. "We have to figure out where to place everything, and whether or not we can get enough room and electricity." Once everything is laid out, it can be inflated in minutes.
"REALLY FUN"
The Big Bounce features seven bouncy castles, each with a different theme. The two largest inflatables are called the Giant and the Castle. The Giant most likely got its name from being, well, giant. It's an enormous maze with obstacles for groups of four. The Castle has a party-like atmosphere, with a DJ playing music and making announcements. 
People of all ages can enjoy the attractions. "The Big Bounce is a place where anyone can find happiness," said Heather Porter, a volunteer at the Big Bounce in Pleasanton.
In one house, foam machines blew foam into the air, letting kids slip and slide amid laughter. The house is called the Kraken because of a humongous octopus in the middle. Other features at Big Bounce include a basketball court, rock climbing towers, a giant slide, and a ball pit. 
"My favorite part was the Castle," said visitor Rory Speck. "It was really fun, and I enjoyed playing games like dodgeball." 
Photos courtesy of the author