The Unlikely Journey of Cheeming Boey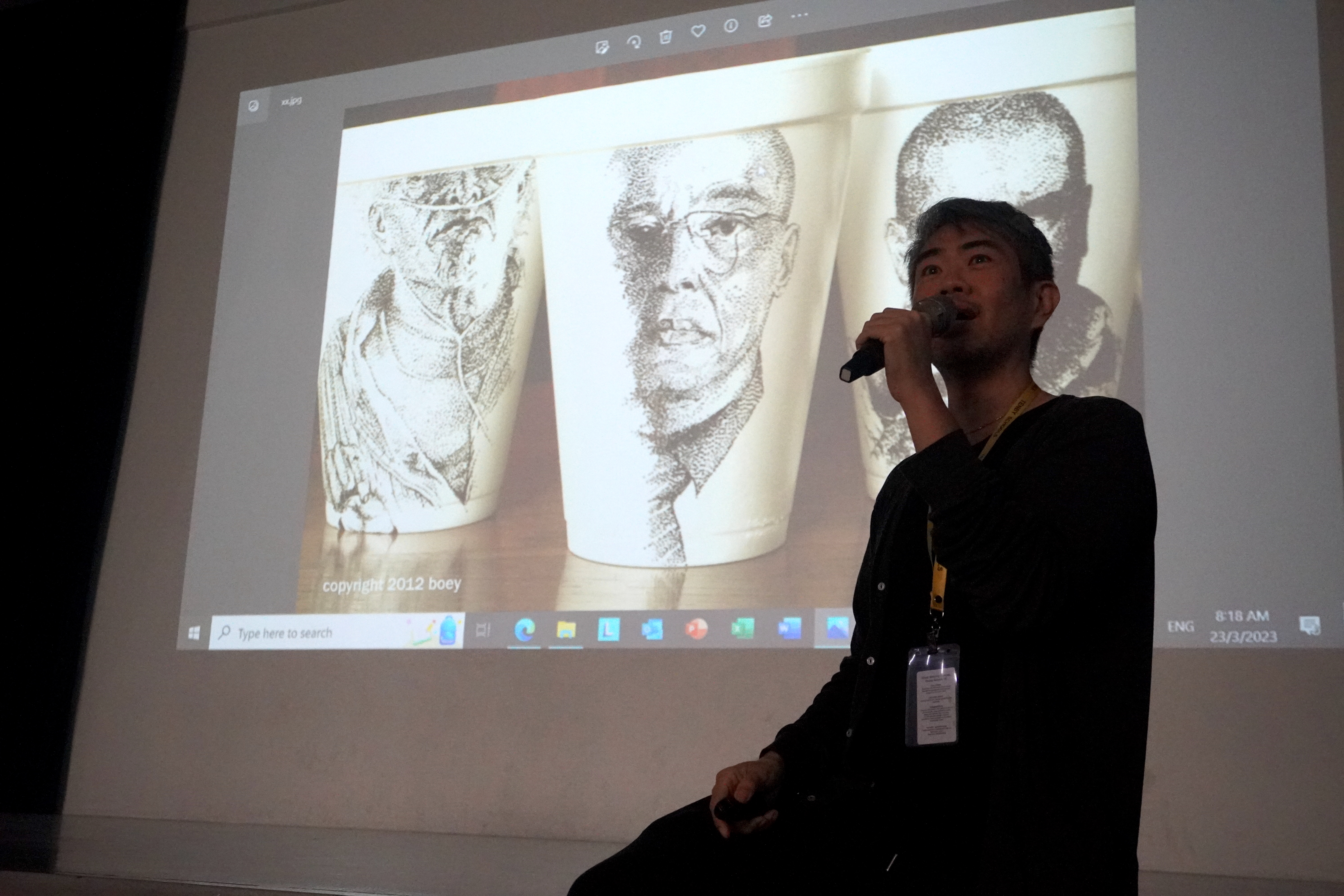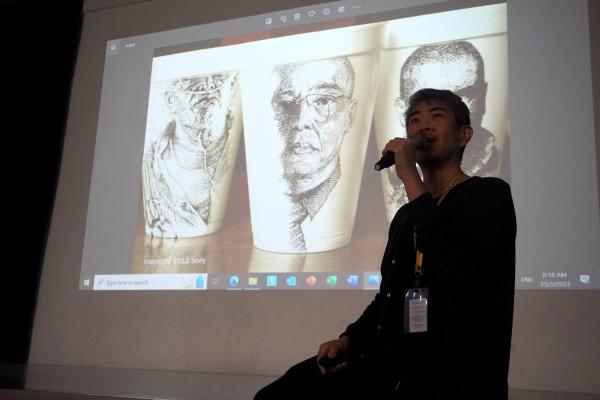 When you think of art, you might imagine paintings or sculptures in a museum. But the surface of choice for artist and bestselling author Cheeming Boey is a little more unusual: foam coffee cups.
Known widely by his last name, Boey, the artist was recently a guest speaker at Tenby International School Setia Eco Park in Malaysia. Tenby students were eager to hear from the Malaysian artist during the Book Week event. Boey is revered for his unique and socially conscious art and books.
Growing up in Malaysia, Boey didn't intend to become an artist. He moved to the United States to study advertising, but ended up as a computer animator. One day, he drew an illustration on a coffee cup in a café, just to pass the time. His career took off from there.
Boey's art features a range of themes and styles. "Be shapeless like water," he often says, quoting Bruce Lee, the late martial artist and movie star. Artists, Boey believes, can reach a wider audience by continually adapting and changing.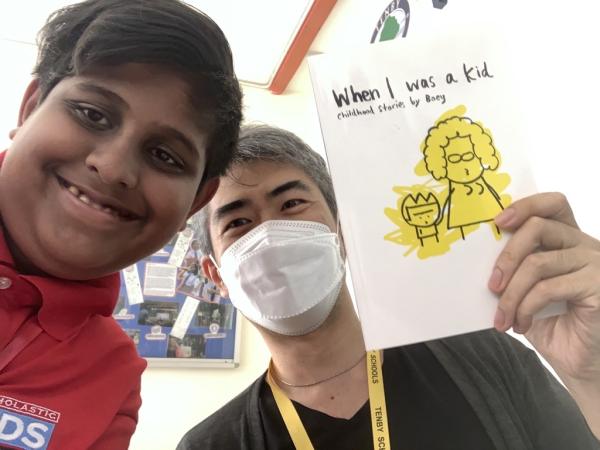 SHARING STORIES THAT ARE RELATABLE
Boey is the author of a critically-acclaimed graphic novel series called When I Was a Kid. The illustrated stories focus on his childhood in Malaysia. With his humorous tales about school, siblings, and parents, he hopes to reassure young readers that it's OK to struggle. He likens everyday challenges to "a tiny pebble in the pond of life."
Boey also addresses serious subjects that have affected him personally, including bullying and trauma, in a relatable way. "Things that are traumatic are the ones you remember the most," he said. "Trauma is scary when you're living it, but funny when you read about it." 
Boey believes that a diverse group of fans are drawn to his art because of his pared-down style. He plans to continue helping aspiring graphic novelists realize their own dreams. It can be difficult to communicate his vision to others, he said, but he certainly has succeeded with his own work. 
Photos courtesy of the author