Traveling Back to Van Gogh's World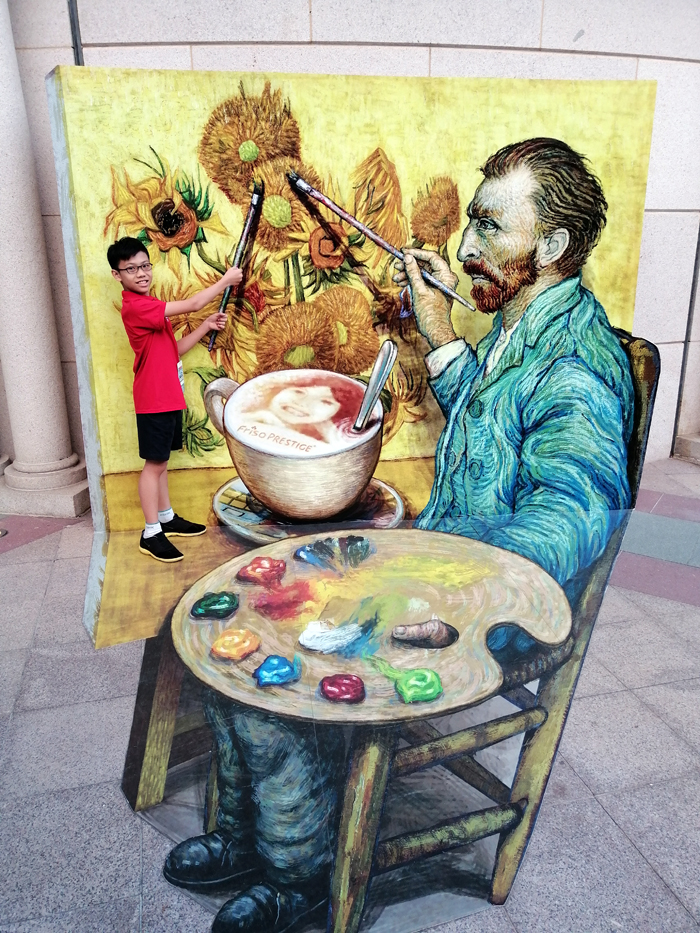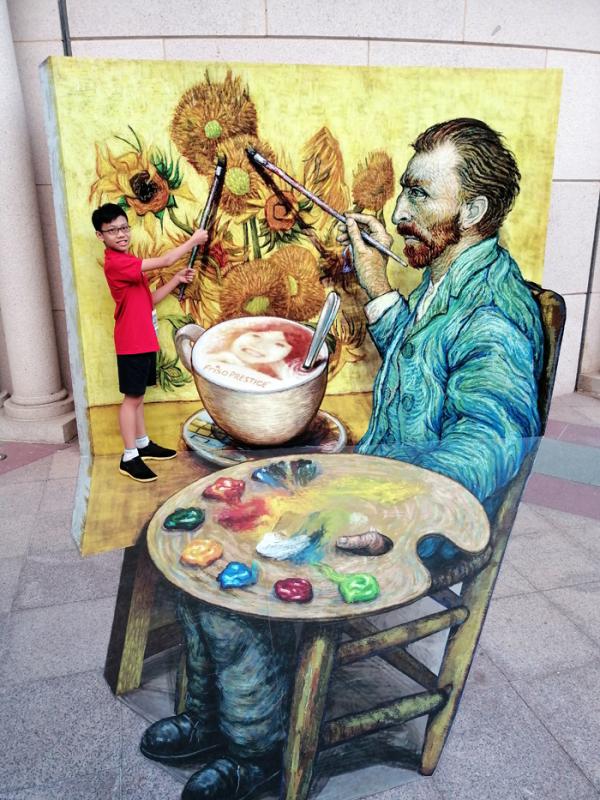 "I dream of my painting, and I paint my dream," artist Vincent van Gogh once said.
Born in 1853 in the Netherlands, he painted in vivid colors and thick brushstrokes. His scenes of sunflowers, wheat fields, and landscapes emphasized the emotional and spiritual strength he drew from nature. He died in 1890 in France, but his timeless masterpieces are still celebrated around the world. 
What if you could experience the artist's masterpieces by your five senses: sight, sound, taste, smell, and touch?
I recently had such an experience at Van Gogh Senses in Hong Kong. The fine dining restaurant and store first opened in 2017, with the aim of spreading the joy of art through food.
One of the most unique stores in the city, Van Gogh Senses brings a new perspective to appreciating art by reaffirming that it can be enjoyed outside of a museum and in everyday life. 
"We want to bring Van Gogh's art into everyday life, so that we don't always have to go to the museum to enjoy it," explained Joey Chung, assistant marketing manager of Van Gogh Senses, explained during my recent visit.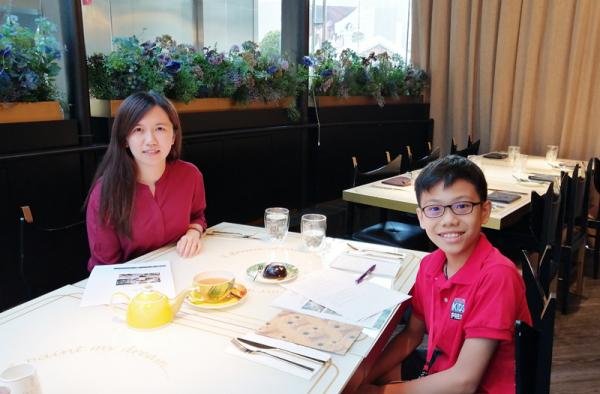 ART IS LIFE
Van Gogh Senses is located in an elegant building called 1881 Heritage, which houses shops, restaurants, and a hotel. Reynold Li, the cafe's founder, explained that 1881 is a significant number to owner Reynolds Li because it's the year Van Gogh sold his first painting. The Van Gogh Museum in Amsterdam invited him to collaborate on the themed project, partly because of his admiration for the artist. 
"Li believes that there's no boundary between fine art and everyday life," Chung said. "Van Gogh Senses aspires to infuse art into modern living."
One of the first things a visitor sees when walking into the store is a giant macaron mosaic of the artist's self-portrait. The restaurant's menu reflects the chef's creativity, with dishes whose themes and colors reflect Van Gogh's paintings.
A popular dessert, Sunflower Cake, is based on Van Gogh's sunflower paintings. It''s decorated with frosting that resembles the artist's brushstrokes. Coffee can be customized with the coffee machine's laser printer, allowing guests to print special images on the surface of their beverage.
As Chung said: "Van Gogh Senses aspires to infuse art into modern living."
Photos courtesy of the author