Top Skateboarders "Drop In" at the Olympics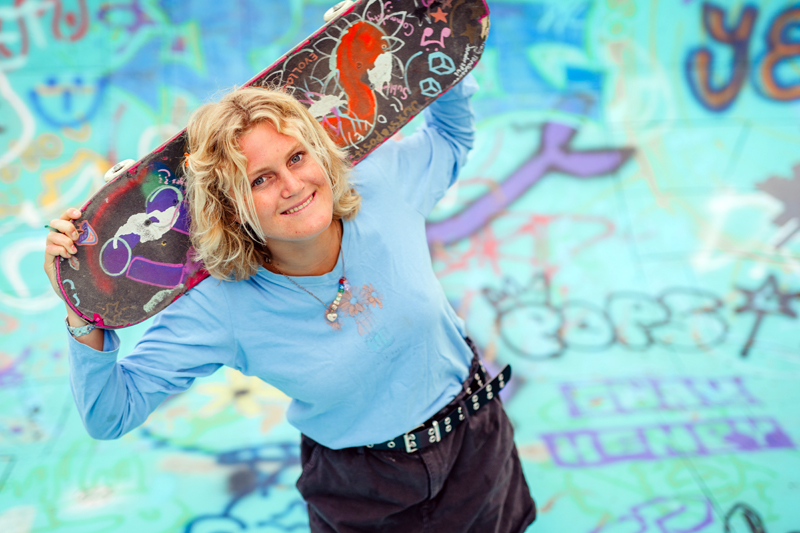 This month, kids from around the world will watch the debut of skateboarding at the Summer Olympics in Tokyo, Japan. The four medal events for men and women in park and street boarding will highlight the talents of 80 athletes from across the globe.
Bryce Wettstein is one of the top competitors from the United States in park skateboarding, which requires athletes to perform tricks in a bowl that resembles an empty swimming pool. At 17, the rising high school senior and musical prodigy combines art and athleticism in a way that celebrates the skateboarding community.
"Skateboarding will bring a wave of deviance from the norm to the Olympic platform," Bryce told me during a recent interview at her home in Southern California. "True athleticism is literally abiding by your own law, your own network, your own calligraphy of who you are, and that's going to be imported onto the Olympic stage in just such an elegant way."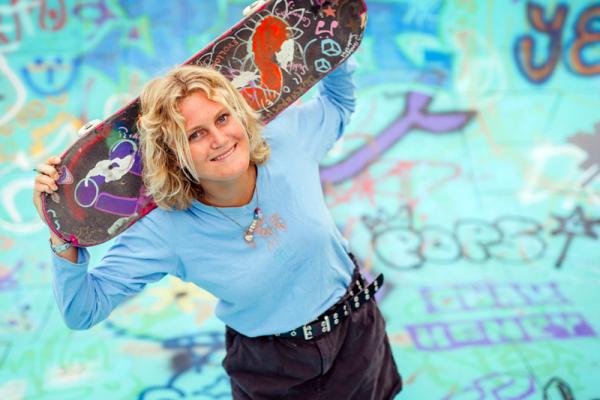 "A FAMILY OF MISFITS"
Skateboarding began in the late 1940s and early 1950s in small Southern California beach towns. When the waves were flat, surfers practiced "sidewalk surfing" on sidewalks and in empty swimming pools.
Born into this community, Bryce has earned her spot at the center of the sport. "Skateboarding just seems like it can be everything and anything all washed together in some washing machine of color," she said.
Bryce shares her California hometown with international skateboard pioneer Tony Hawk. He was chosen by the International Olympic Committee (IOC) as an ambassador in its "Stronger Together" campaign, which celebrates this year's athletes. In an IOC video, Hawk summarized the unlikely rise of skateboarding. "We used to see ourselves as a family of misfits," he said. "But now the world will call us Olympians."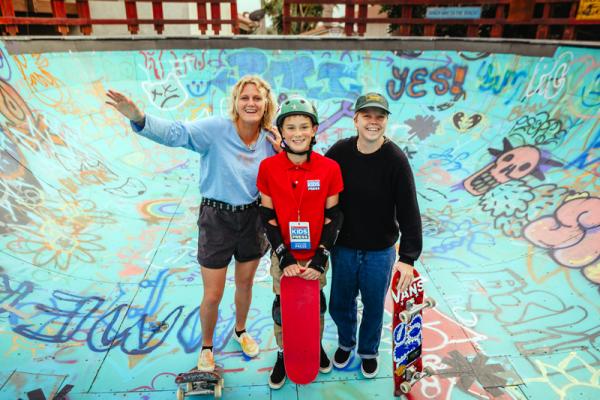 AN OLYMPIC FRIEND
Skateboarders celebrate each other's talents and achievements, while working to elevate the sport. This dynamic is highlighted in the friendship between Bryce and top Australian competitor Poppy Starr Olsen. Both athletes have dreamed of representing their respective countries in the Olympic Games since they skateboarded together as kids.
"I think skateboarding is going to be really different from all the other sports," Poppy said. "We're all kind of like a family."
Bryce agreed. "That's what makes skateboarding such a masterpiece," she said. "It's like a mosaic of all these random things that somehow come together."
At the end of our interview, athletes from Australia, Chile, Great Britain, and Italy arrived at the "Iguana Bowl," a hollowed-out skate pool in Bryce's backyard. "You can impact the world just being who you are," Bryce said, "because no one else is like you."
Photos courtesy of the author