Inside the Olympic Village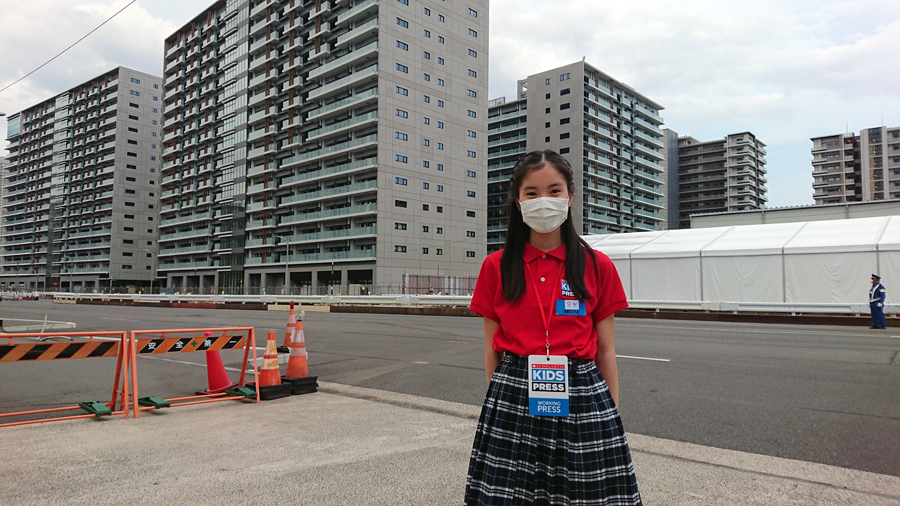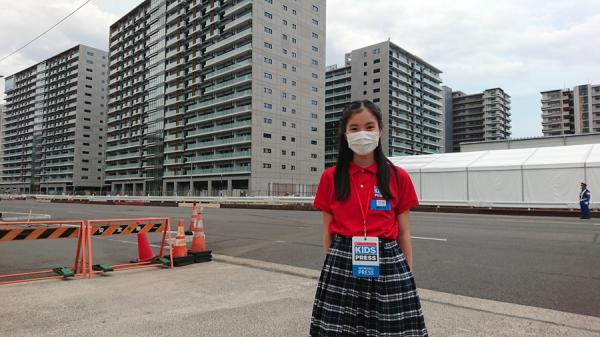 The Summer Olympic Games, which were delayed for a year due to the coronavirus pandemic, will be held from July 23 to August 8 in Tokyo, Japan. I recently toured the Athletes' Village with other members of the press. The village will be home to competitors from around the world during the Olympic Games. 
"This Olympic and Paralympic Village, a waterfront area, is the best I've seen in my 11 experiences as both an athlete and a staff member," said Seiko Hashimoto, the president of Tokyo 2020. The Tokyo Organizing Committee of the Olympic and Paralympic Games hosted the press tour.  
The Village has 21 residential buildings, with 18,000 beds for athletes and staff. All of the bed frames and bedding are made from recycled materials, and blackout curtains have been installed to allow athletes to sleep at any time during the day. An electric bus shuttle service will operate around the clock to and from the competitions.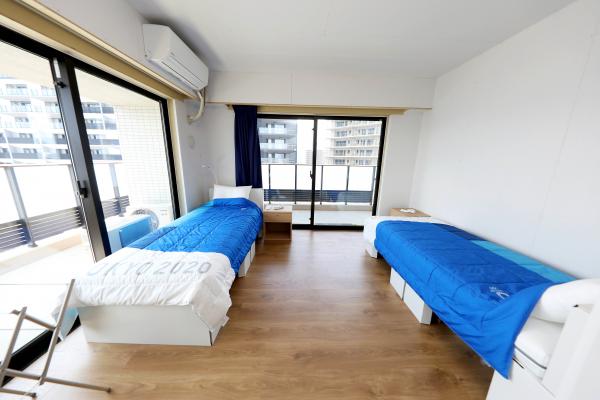 A RANGE OF DINING OPTIONS
In the main dining room, 45,000 meals will be served daily. Athletes will be able to choose from hundreds of menu options. Foods from around the world, including vegetarian and gluten-free meals, will enable the athletes to meet their dietary preferences, cultures, and religions. 
"Since athletes come from all over the world, they may have jet lag," said a staff member from the Tokyo Organizing Committee. "We're open 24 hours, which enables the athletes to eat at any time they want,"
Because of ongoing concerns about the coronavirus, seating at each table in the dining room has been reduced from six to four to allow for social distancing. Transparent acrylic panels have also been installed.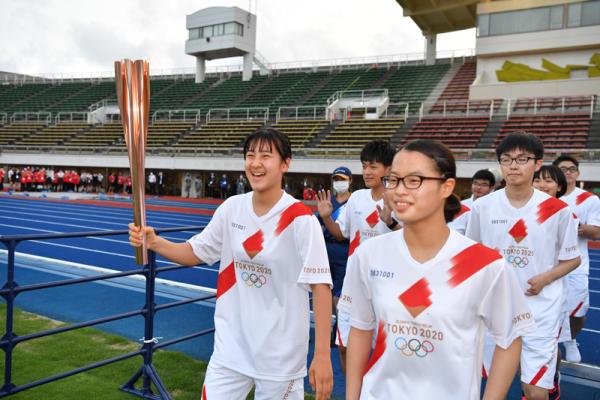 PROTESTS OVER COVID-19
During the press tour, protesters outside the village called for the Olympic Games to be postponed. Many people believe that it's still too dangerous to put on the Games because not everyone has had access to the coronavirus vaccines. A member of Uganda's Olympic team became the first to test positive for COVID-19 upon arrival in Japan.
Akari Morisaki, 15, a Japanese swimmer, is excited about the Olympics. She was chosen to represent Miyagi Prefecture in the torch relay. "This year, I am the one to cheer on the Olympic athletes," Akari said. "But my hope to be at the next Olympics as a swimmer became much stronger after running."
Top photo courtesy of the author; other photos courtesy of Tokyo 2020