A Teen Finds a Unique Way to Thwart Bullying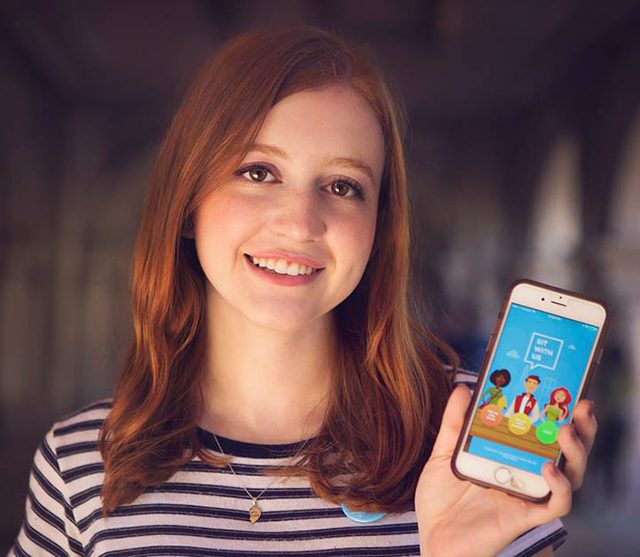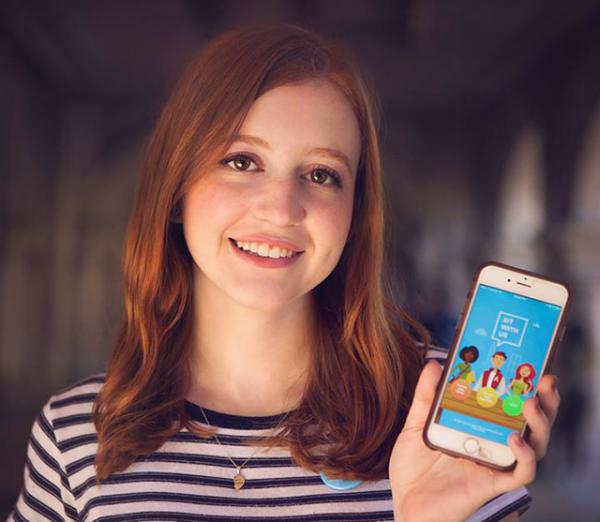 When Natalie Hampton was 12, she was a student at one of the best schools in Los Angeles. Yet she was deeply unhappy.
While in seventh and eighth grade, Natalie was bullied by her classmates. She was shoved into lockers, cyberbullied, and physically attacked. A classmate even held a pair of scissors up to her neck.
The worst part? The bullies turned Natalie into an outcast. She ate alone in the cafeteria every day.
"I became afraid to go to school," Natalie told me in a recent interview. "I felt worthless."
 
In 2014, Natalie began ninth grade at a new school with a "kind student body." Still, she never forgot how awful the bullies made her feel. For that reason, whenever she saw kids eating by themselves, she would invite them over.
"Being included has made a difference in their lives," said Natalie, now 16. This experience inspired her to create an app, Sit With Us, which launched in September 2016.
"HAVE A SUPPORT TEAM"
Sit With Us is a lunch-planning app that helps students who feel alone find a group to hang out with. Kids can also sign up as ambassadors and pledge to end campus bullying and invite others to their lunch table. This way, anyone who doesn't have friends to sit with can find a friendly table to join.
 
The Sit With Us app should help ease fears of lonely kids, wrote psychologist and author Susan Newman. "It's always good to have a support team at the lunch table," Newman told me in an email, "people to hear you out and have your back."

What is Natalie's hope for Sit With Us? "To reach as many kids as possible," she said, adding that the app is already being used by kids in Australia and Europe.
Natalie was recently awarded President George H. W. Bush's Points of Light Award for her invention. The award honors individuals who spark change and improve the world through community service.


Photo courtesy of the author