A Sturgeon Spearing Spectacular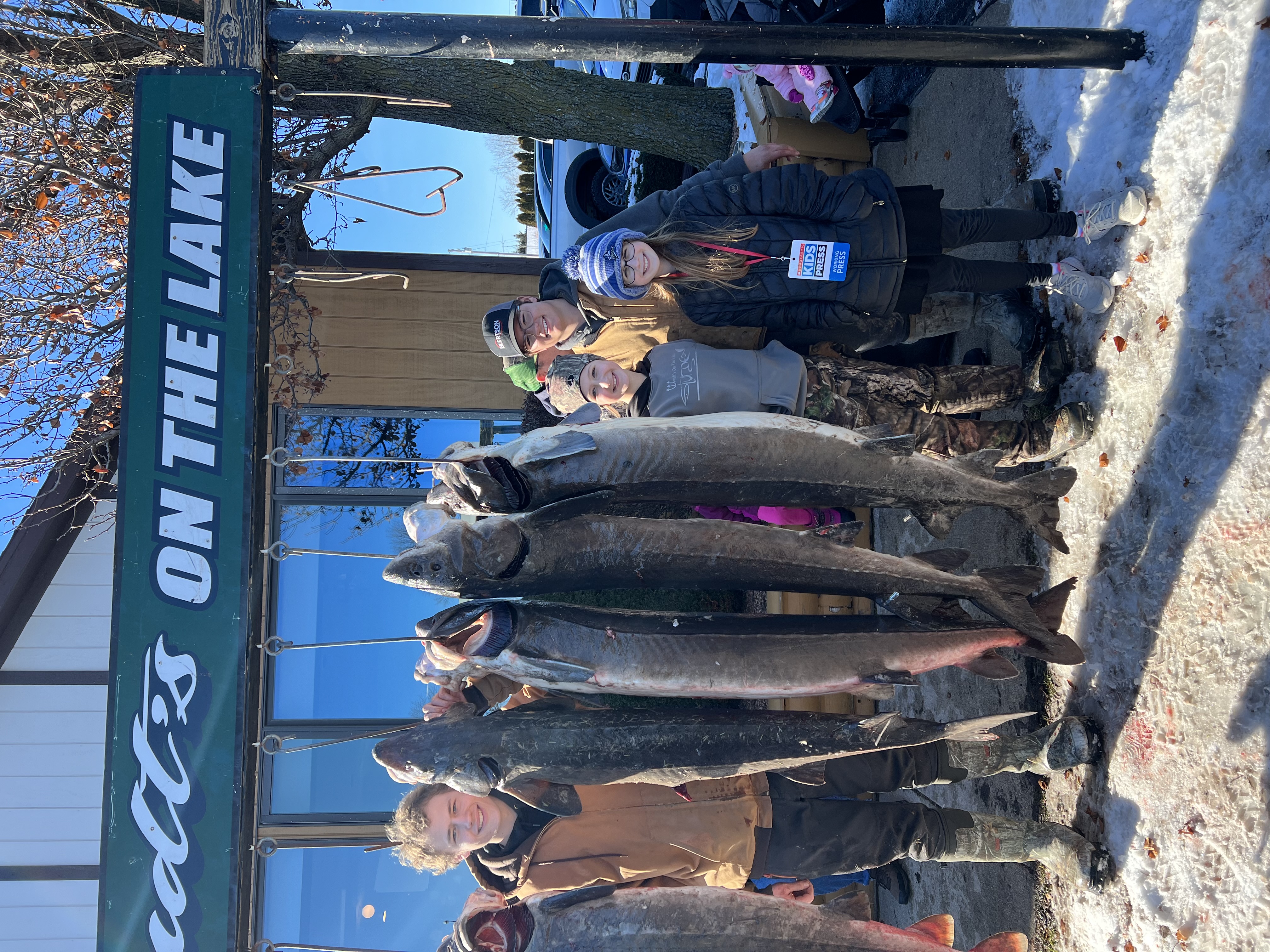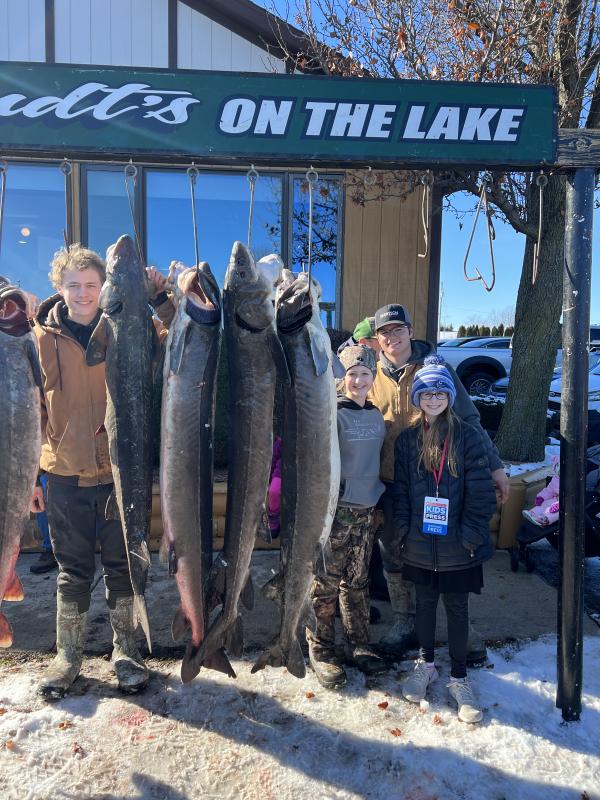 Imagine hauling in a fish that is longer than you are tall. Each winter, thousands of people attempt to spear a giant fish out of Lake Winnebago in Fond du Lac, Wisconsin. The season begins on the second Saturday in February and lasts for 16 days. Hundreds of families take part in the annual sturgeon-spearing adventure. 
Olivia Mathwig, a 12-year-old from Fond du Lac, was one of the successful spearers who landed a sturgeon during her first year of eligibility. The sturgeon she caught was 84 pounds and 69.5 inches (5.79 feet).
Olivia is a member of the extended Muche family, a long line of sturgeon spearers. The family started spearing sturgeon in 1968.
"I've wanted to get involved ever since I was a little girl," Olivia said. "It's such a great experience, and the excitement of hearing everyone's stories is thrilling on and off the ice."
A SPORT FOR EVERYONE
For the sport of sturgeon spearing, outdoor enthusiasts set up shanties on the frozen lake. They cut a hole in the ice, and drop a spear when a large sturgeon swims by.
The sport is not just for experts. Anyone who knows the lake can spear. "When you do spear one," Olivia said, "your body really does shake with excitement."
There are two types of sturgeon in Wisconsin, the lake sturgeon, and the shovelnose sturgeon. The average lifespan for a male sturgeon is 55 years. A female can live up to 150 years. 
Lake Winnebago has one of North America's largest lake sturgeon populations. Each winter, the season gives people a chance to harvest sturgeon, the largest and oldest fish species. This February, more than 1,400 sturgeon were harvested.
Olivia and her family are a big part of the sport and the annual festival. This year, they speared 16 sturgeon.
Olivia enjoyed her spearing experience this year, especially since she caught a sturgeon. "My favorite part is making new memories and spending time with family," she said.
How will Olivia top this sturgeon spearing experience? "I'm looking forward to making more memories," she said, "and hopefully being able to watch my aunt spear her first fish."
Photo courtesy of the author