Students in Hong Kong Sing Together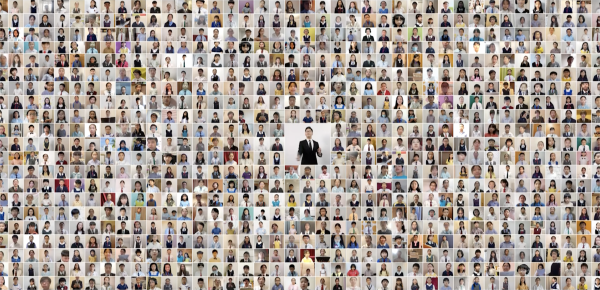 On April 17, a virtual choral performance by students premiered on the Hong Kong Virtuoso Chorus (HKVC) YouTube channel. "Sing for the Future" offered students to perform together for the first time since the coronavirus pandemic was declared in March 2020.
Government lockdowns because of a new COVID-19 outbreak and an early summer break meant that student learning was interrupted. In recent months, many kids have reported feelings of anxiety and depression due to the isolation and disruptions in their lives.
This year's Hong Kong Inter-School Choral Festival offered an innovative way to bring primary and secondary school students together to perform. "Sing for the Future" also allowed young people a chance to thank healthcare workers through their music. 
"The purpose of the event was not just to teach the younger generation to sing, but also to give them a platform to express themselves, to express their gratitude to our medical workers, and to bring hope to the community," explained Kelvin Lau, HKVC's founder and conductor. 
In response to the pandemic challenges students were facing, Kelvin said, "we developed an impromptu event with a virtual choir concept."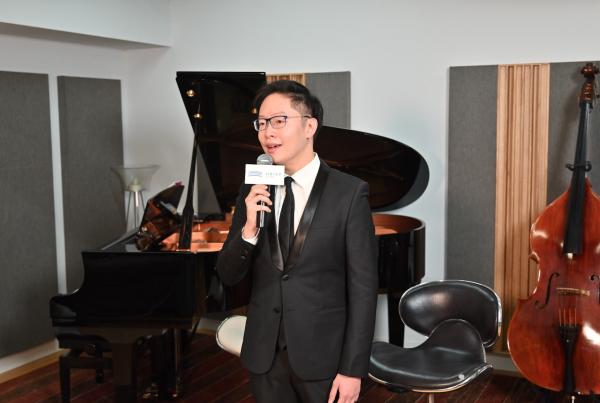 THANKING HEALTHCARE WORKERS
A total of 1,543 students from 338 schools participated. "It was fun to perform such an inspirational song with other students," said participant Agnes Tong, 6.
Jasmine Cheung, 9, was also enthusiastic about the performance. "I'm honored to be in this virtual choir," she said. "And I'm proud that I managed to sing the alto part, which was very hard."
Jasmine was happy that students were able to pay tribute to the medical workers who have cared for patients during the pandemic. "I want to give doctors the thanks they deserve," she said. "They helped us survive this medical crisis." 
Event organizers created individual teaching videos so that students across Hong Kong could learn and record a choral piece during the extended holiday, when they were stuck at home. 
"Putting together the video was challenging," Lau said. "But reviewing and editing the choir was the toughest part. We made a tutorial video for each part of the choir."
In the span of two weeks, more than 1,500 student videos were edited and synchronized into one virtual performance.
Lau hopes to host similar events in the future. "These online programs will increase the accessibility for performers with fewer opportunities," he said. "And they're not as intimidating for students with less musical experience."
Photos courtesy of the Hong Kong Virtuoso Chorus