A Special Violin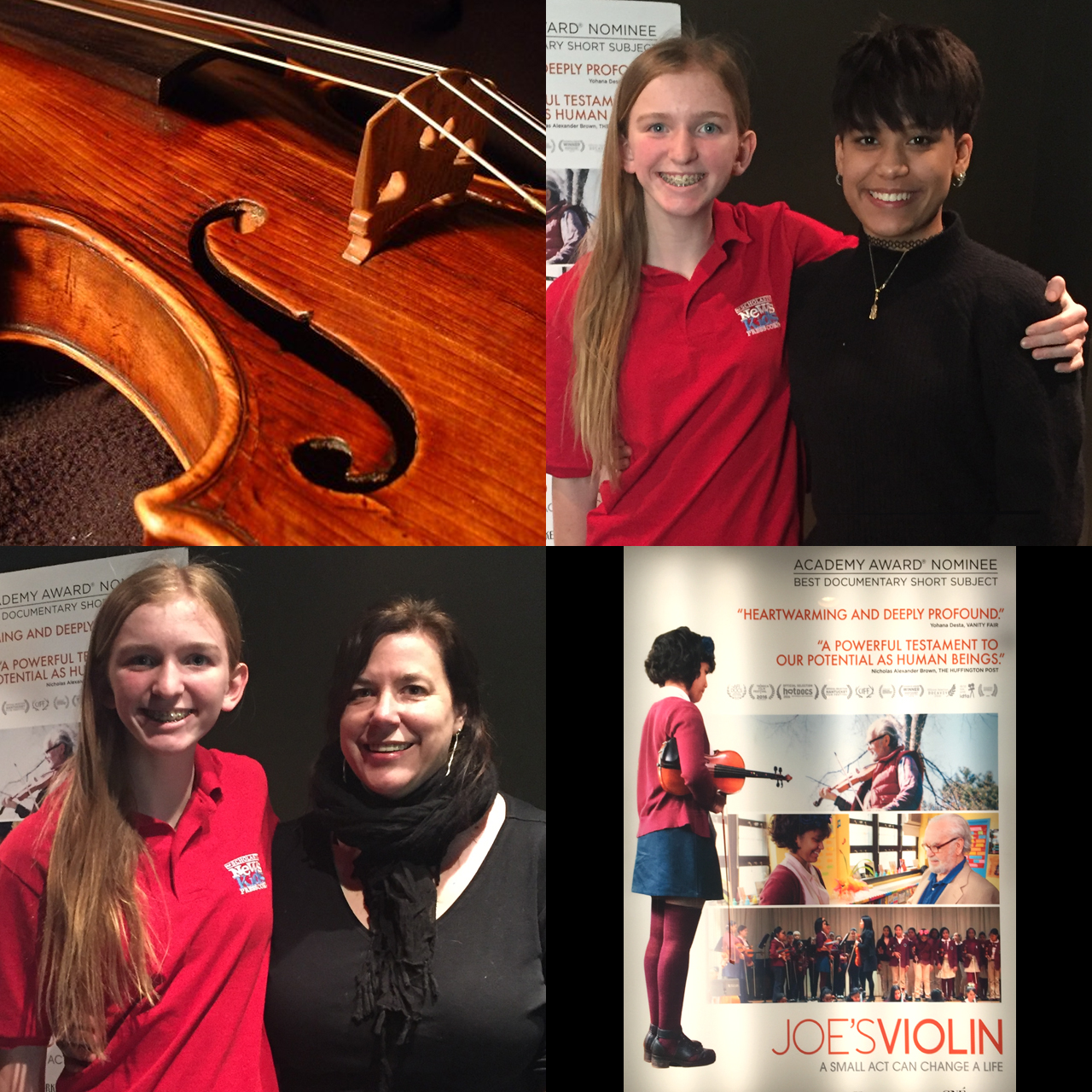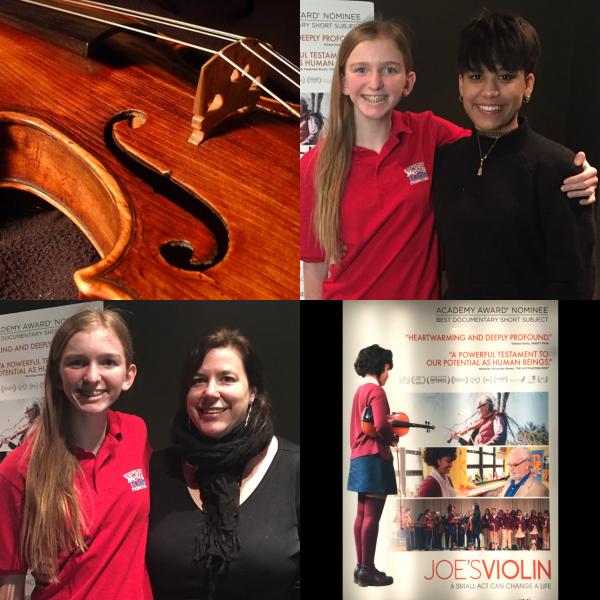 The SVA Theatre in New York City was packed on February 10 for a screening of Joe's Violin. The film has been nominated for an Academy Award for best documentary short subject. After the screening, TV host Stephen Colbert moderated a Q&A with Kahane Cooperman, who directed Joe's Violin, and producer Raphaela Neihausen.
"It's a film that breaks your heart and fills it at the same time," Colbert said.
The 24-minute documentary traces the unique connection between an elderly Holocaust survivor, Joe Feingold, and Brianna Perez, a public school student in New York City.
At the time of the filming, Brianna was a 12-year-old student at the Bronx Global Learning Institute for Girls. She received a violin through an instrument drive run by WQXR, a classical radio station based in the New York City area.
"I was a kid from the Bronx who went to an all-girls' school and just randomly played the violin," said Brianna, who is now 14. "This violin connected me with a person 80 years older who survived the Holocaust."
Thanks to WQXR, which is owned by the nonprofit New York Public Radio, old instruments are collected and redistributed to New York City schoolchildren. In the past three years, the program has collected 5,000 instruments for students across the city.
 "A LEGACY"
Before Brianna was given the violin, one of her teachers discussed the Holocaust in class. "I felt a connection to Anne Frank's story," Brianna said. "Then my teacher mentioned Joe, so I started connecting Anne's experiences with Joe's. It's crazy how everything just fits like a puzzle piece."
Film crews captured the moment that Brianna received the instrument, her meeting with Joe, and much more.
"This film can show younger audiences that there is a way to connect to other people without hate, and just through love," Brianna said. "I got to meet so many people through the actions of love."
Kathleen Drohan, Project Director of the WQXR Instrument Drive, said that music provides the most basic way for people to connect across cultures and languages.
"Every culture has music," Drohan said. "Every part of our lives is celebrated with music. We sing 'Happy Birthday,' we have wedding songs, we have graduation songs, and we have funeral songs. We mark everything in our world by music, and it connects us culturally."
Music, Drohan added, provides a way for people to "communicate with each other without words."
Brianna now attends a performing arts high school, and the violin has been passed to another student at her former school, as it will be for years to come.
"This violin," Brianna said, "it's a legacy."
Top left photo by Jason Hollinger; all others courtesy of the author