Sled Dogs Race in Minnesota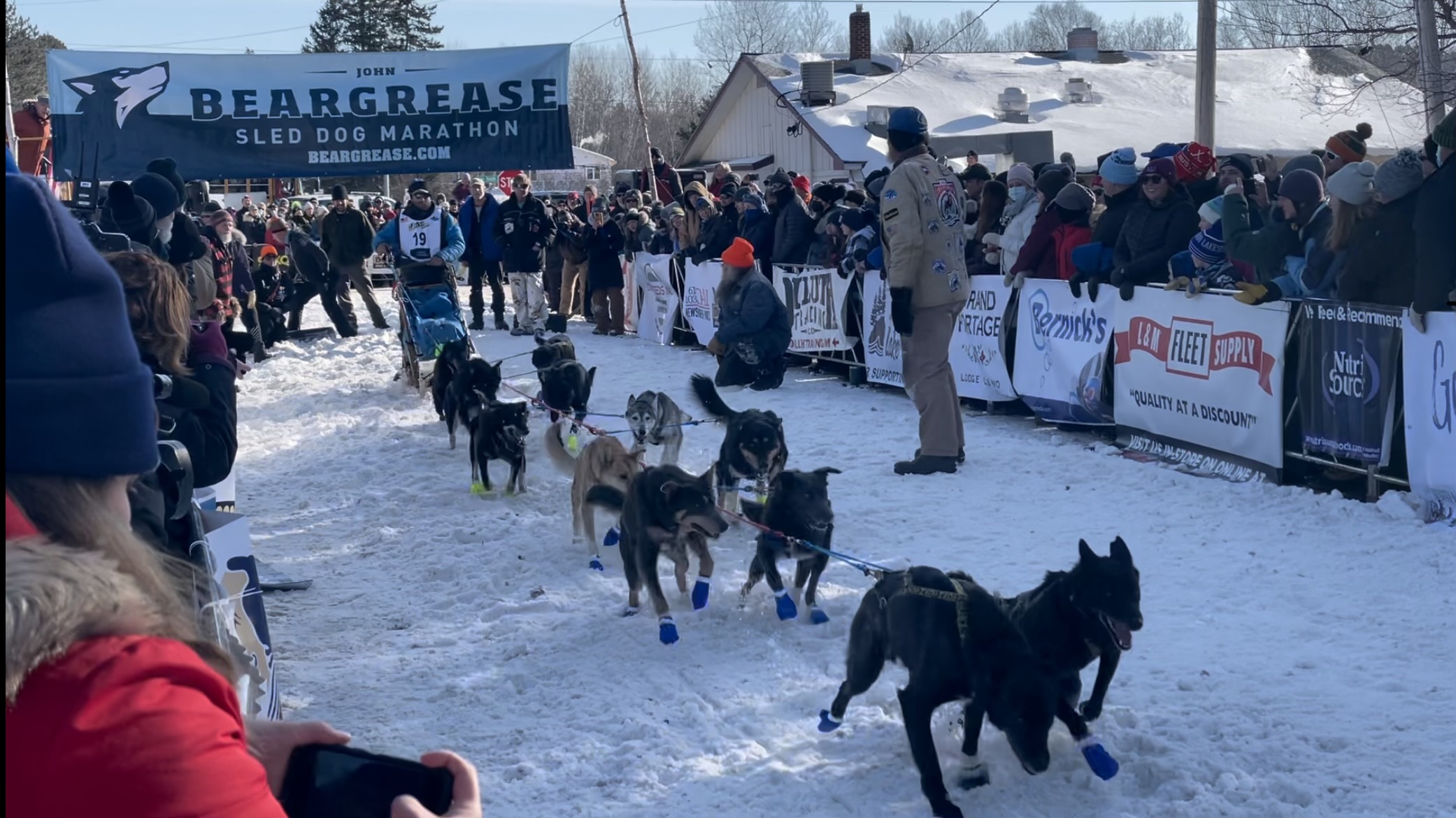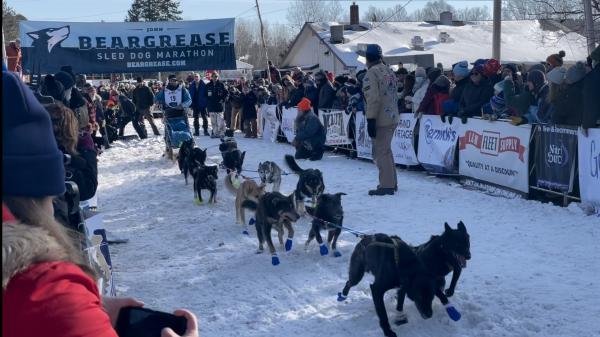 The dogs jumped with excitement at the start of the John Beargrease Sled Dog Marathon. The race began on January 30 in Duluth, Minnesota. Dogsled teams headed north on a rugged, 300-mile route along the shore of Lake Superior. There also were 120- and 40-mile races for beginners. 
The race follows the path once taken by John Beargrease, who delivered mail and news with a sled dog team in the late 1800s. Conditions along the trail are difficult, which makes the race one of the qualifiers for the Iditarod, the Super Bowl of sled dog races. 
"There are more elevation changes in the Beargrease than the Iditarod, so mushers [dogsled drivers] have to run up and down hills all day and all night long," said Monica Hendrickson, the event's marketing and outreach coordinator.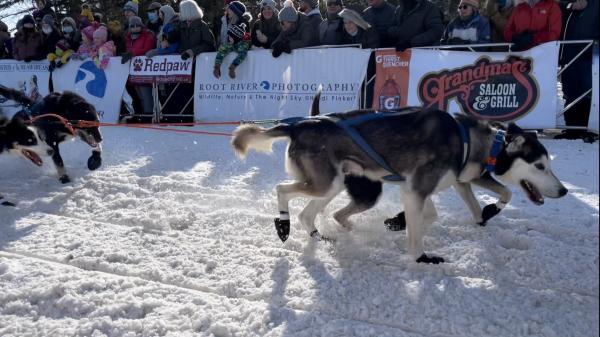 CONCERNS ABOUT SAFETY
Mushers from across North America compete in the Beargrease race. This year, Ryan Anderson of Wisconsin won with a time of 2 days, 6 hours, 29 minutes, and 24 seconds. It was his fourth win in an annual event that has taken place for more than 40 years. 
The race requires extensive training for the mushers and their dogs. This has created controversy around the sport, which critics say is too demanding for dogs. Extreme weather conditions and a long route make the race grueling. Additional risks include ice balls in the dogs' paws and the possibility for injury.
"I understand where people are coming from," said musher Alice White, who didn't finish the race. "Many will look at this and be concerned, asking, 'Are the dogs being treated well? Are their needs being met?' I hope people will come out and decide for themselves." 
The Beargrease organizers take several precautions to ensure the dogs' safety. They employ veterinarians to check the dogs' health before and during the race. 
While dozens of onlookers cheered as the competition began outside Billy's Bar, manager Tobin Dack was less than enthusiastic about the frigid temperature. "It's cool," he said. "But I'd rather live in Arizona." 
Photos courtesy of the author