Returning to School in New York City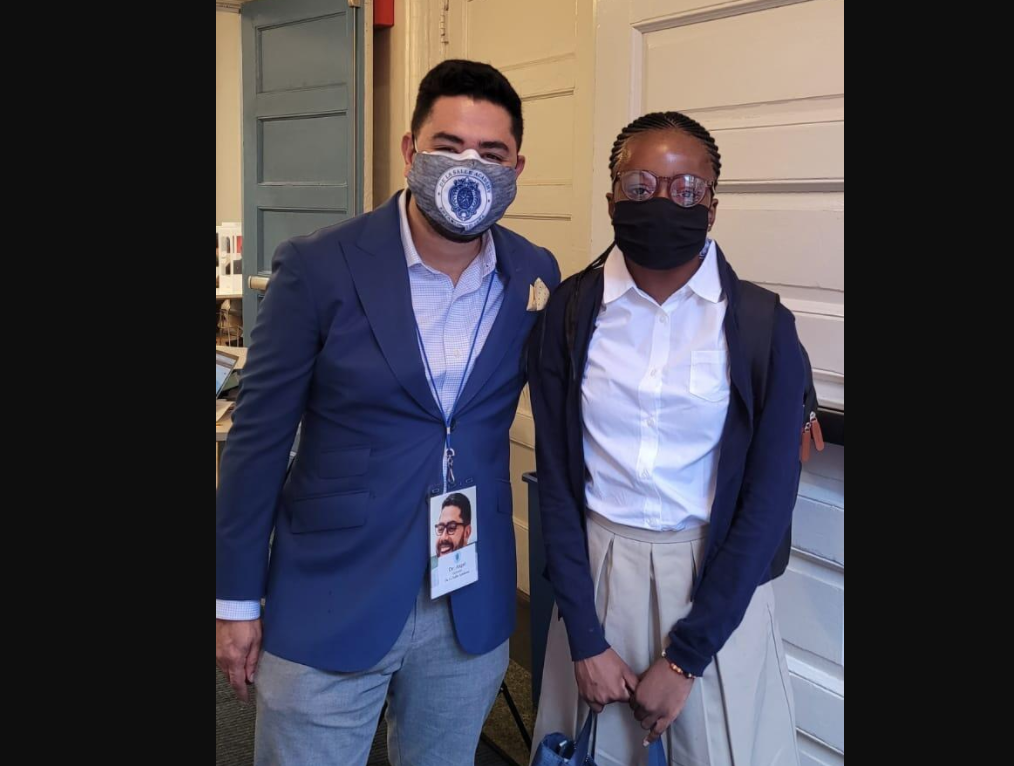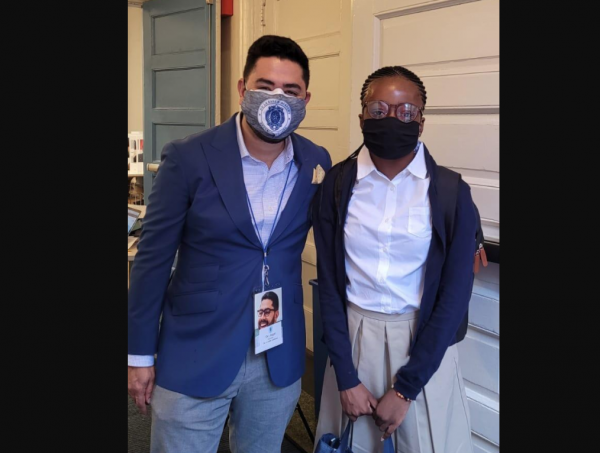 In New York City, students headed back to the classroom on September 13 for a new school year. Because of the coronavirus pandemic, it was the first time that many kids had been together in more than a year. But with vaccine hesitancy, the rise of the Delta variant, and ongoing debates about mask mandates, students are feeling uneasy. 
"Even though I was luckily able to get fully vaccinated, I know many other people aren't," said Aiden Chua, a fellow seventh grader. "This causes me to be more cautious with socializing, taking the bus, and keeping a mask on."
According to administrator M. Tapscott, schools throughout the city are following advice from the Centers for Disease Control and Prevention (CDC). This means "incorporating several layers of intervention, including universal masking, increased ventilation in each of the school spaces, physical distancing requirements, assigning students to learning pods, weekly testing for unvaccinated students, and increased social and emotional support."
ONGOING CONCERNS
Since classes began, nearly 600 students in public schools citywide have tested positive for COVID-19, the contagious disease caused by the coronavirus; at least 384 teachers also have tested positive. As a result, Mayor Bill de Blasio has announced that testing for the virus will take place weekly at all elementary, middle, and high schools. 
"While I'm worried about the Delta variant," teacher E. Lopez told me, "I know that my school is taking every measure to provide as safe an environment as possible."
To date, more than 60% of New York City's population is fully vaccinated. According to the CDC, "People get better protection by being fully vaccinated."
Public health officials hope that a smaller dose of the vaccine will be available for children between the ages of 5 and 11 later this year. So far, only kids ages 12 and older are eligible to get the vaccine. 
"I was so happy when my school reported that we could come in person this year," Aiden said. "Last year, we were fully virtual, and I was unable to feel as engaged in class as I could have in person."
While a small number of students have had to resume virtual learning temporarily, everyone is hoping that in-person classes are here to stay. 
Photo courtesy of the author