Republicans Make Their Case for President Trump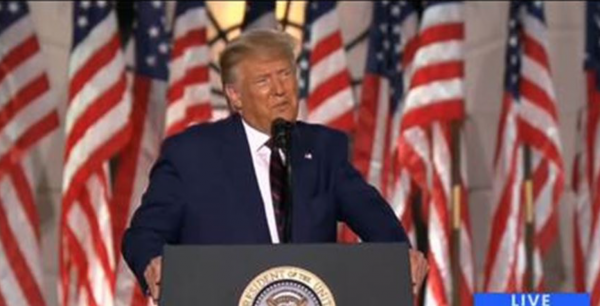 The Republican National Convention (RNC) was held from August 24 through August 27. At the convention, the Republican Party offiically nominated President Donald J. Trump for re-election. He will face Democratic challenger Joseph R. Biden at the polls on November 3.
The RNC was more formal than the Democratic National Convention (DNC), which took place a week earlier. At the DNC, many speakers addressed the country from their own homes because of the coronavirus pandemic. Most of the RNC speeches were given at the Mellon Auditorium in Washington, D.C. At other venues, President Trump, First Lady Melania Trump, and Vice President Mike Pence delivered their speeches in front of an audience.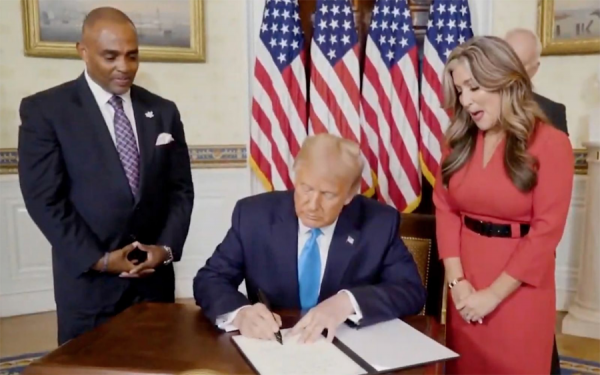 FINDING COMMON GROUND
Several speakers, including four of the President's five children, made the case for Trump's re-election, despite many challenges facing the country. More than 180,000 people have died from COVID-19, the disease caused by the coronavirus. Because of a prolonged shut-down in several states, millions of workers have lost their jobs. 
After George Floyd, a Black man, was killed by a Minneapolis police officer on May 25, hundreds of thousands of Americans began to protest around the country. Many people are calling for an end to systemic racism and police brutality.
Jon Ponder, who served time in prison for a bank robbery, spoke at the convention about the support he has gotten from President Trump. Ponder now runs Hope for Prisoners, a program that helps individuals turn their lives around after they have been incarcerated. Ponder, who is Black, praised police officers and other law-enforcement officials for their service and dedication.
"My hope for America," Ponder said, "is that law enforcement and people in the communities across our country can come together and realize that as Americans, we have more in common than we have differences."
President Trump has criticized protesters publicly, but he hopes to appeal to more Black voters. Only 8% of African Americans supported him in the 2016 presidential election.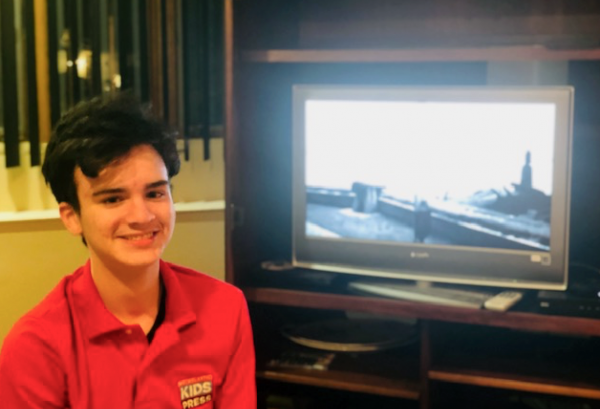 A CONTROVERSIAL SPEECH
The convention closed with the President formally accepting his nomination. He delivered an address on the South Lawn of the White House. This was controversial because the White House is seen as a nonpartisan symbol, not a place to be used for campaign purposes. 
An estimated 1,500 people were in attendance, with few wearing face masks and no social distancing apparent. Gatherings in Washington, D.C., are currently capped at 50.
According to CNN, the president made more than 20 false or misleading statements during his speech. For example, he claimed that Biden, his opponent, "is talking about taking the wall down" along the border between the U.S. and Mexico. Biden has said that he would keep the wall as it is and not add to it. 
Trump concluded by saying that, if re-elected, his second term would be a successful one. "We will make America stronger," he declared. "We will make America prouder. And we will make America greater than ever before."
Top photo: RNC; middle photo: RNC/USA Today Network; bottom photo courtesy of the author