Planting a Seed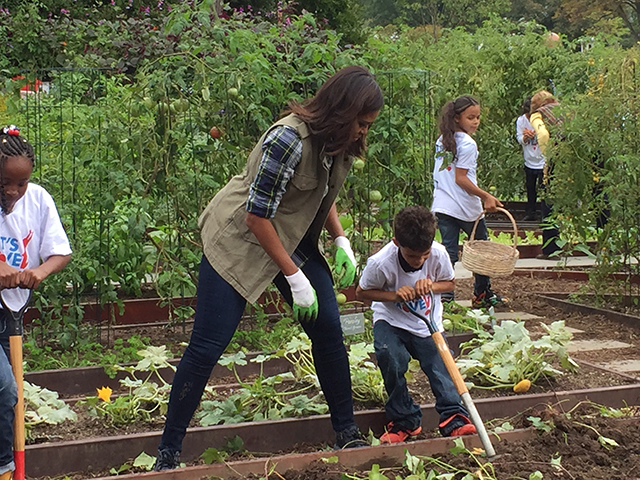 "Nobody was cooking real food," First Lady Michelle Obama said during a recent interview. "I was falling into those habits, too."
Seven Scholastic News Kid Reporters and I had been invited to the White House to talk with Mrs. Obama before the final harvest of the White House Kitchen Garden. I asked how she got the idea to plant the garden.
Mrs. Obama explained that when her daughters, Malia and Sasha, were very young, she sometimes felt like a single mother because her husband, Barack Obama, often worked away from home during the week. Mrs. Obama and her daughters ate out too often, she said.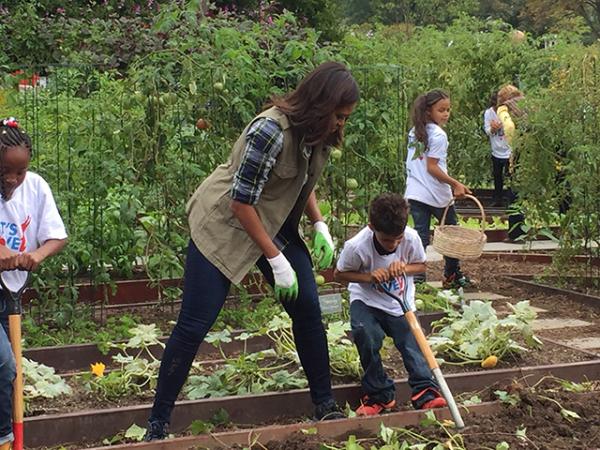 One visit to her children's pediatrician was all it took for Mrs. Obama to see that action needed to be taken. Her daughters were starting to veer off the healthy growth track because of the processed foods they were eating.
"That was the first time that I was aware of the fact that my doctor was starting to see this kind of obesity epidemic in children," the First Lady said in the Map Room of the White House. "He said a lot of it had to do with just busy lifestyles and parents really not knowing that they have to be much more conscious about not relying on fast food [and] quick-fix options."
SAYING GOODBYE
Mrs. Obama's Let's Move! campaign and the White House Kitchen Garden have succeeded in starting a national conversation about raising healthy children. Now, with President Obama's presidency drawing to a close, I asked what the First Lady would miss about the White House.
"In the end, it's really the people," Mrs. Obama said. Indeed, the First Family is going to miss the "big family of people we have lived with for eight years."