The Piggy Banks Mission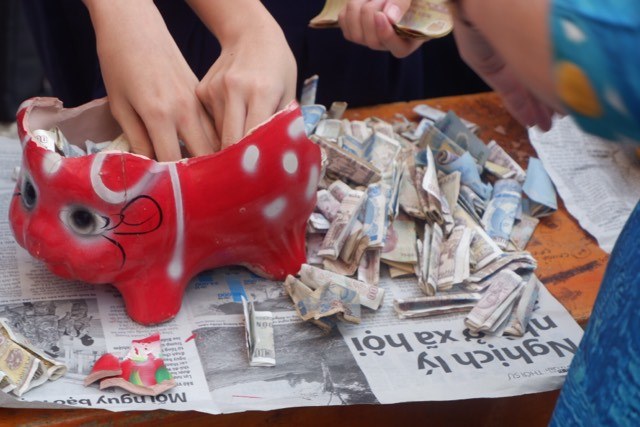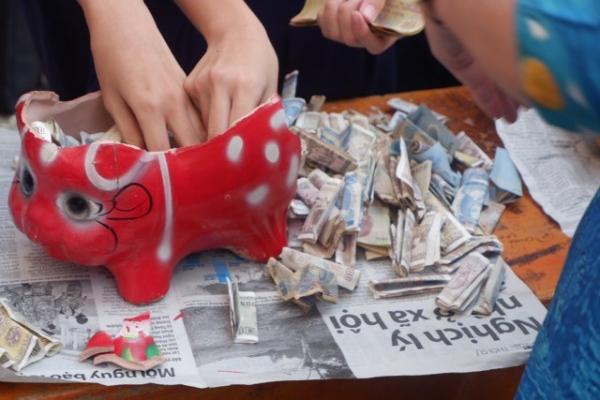 In Vietnam, we have a traditional holiday called Tet. Greeting the new year with a celebration is very important to the Vietnamese people. It is said that the feelings you have at the start of the year will affect you for the entire year. So if you have a new year celebration filled with happiness, the rest of the year will be good.
When Tet arrives, children get new clothes and delicious meals. However, many people in Vietnam are struggling financially. They cannot afford a hearty Tet meal or a new set of clothes.
The principal at our school created a piggy bank system to help students in difficult economic circumstances. Each year, classrooms receive a small piggy bank, and students save pocket money to contribute to it. Whatever is raised, is distributed to children in need.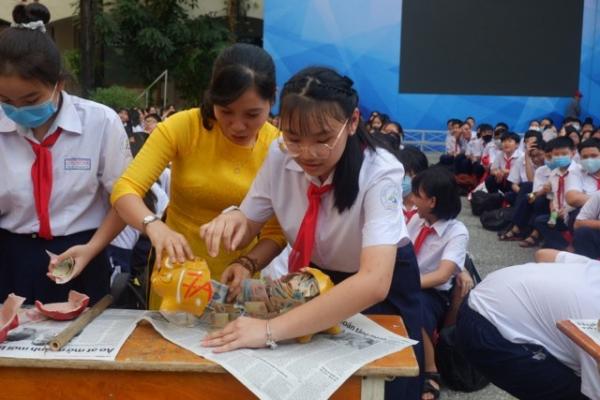 HELPING FEELS GOOD
At a school assembly before Tet celebrations began, we broke the banks and counted the donations. This small activity has great significance for our school, creating a warm, spring-like atmosphere that helps bring students together. 
"When I help people in need, I feel good," said Nguyen Tung Quan, a 13-year-old student. "If I were in need, I'd be very happy that someone is helping me." 
Photos courtesy of the author