Peaceful Protests in a Georgia Town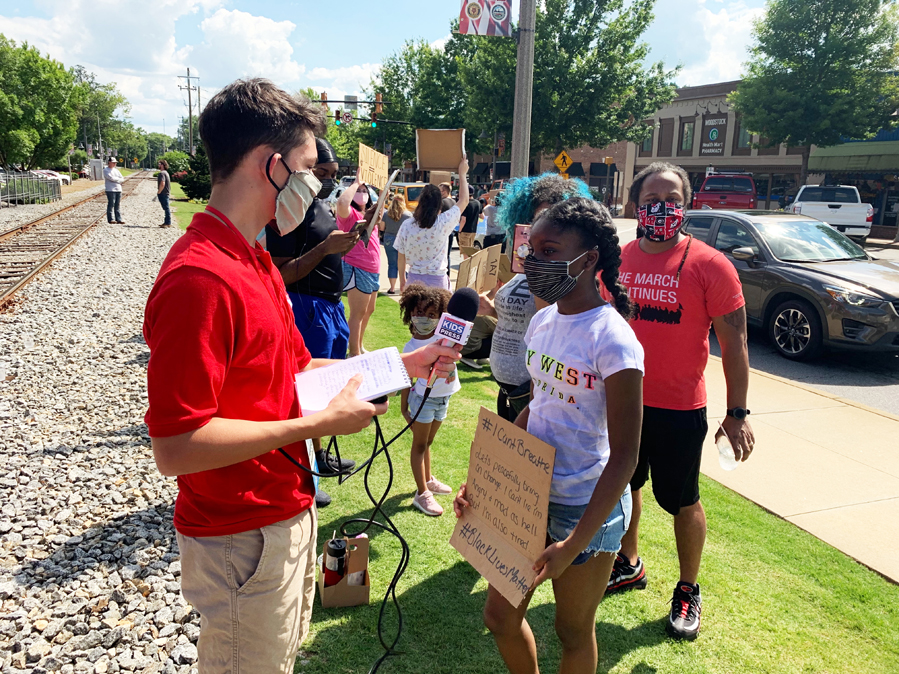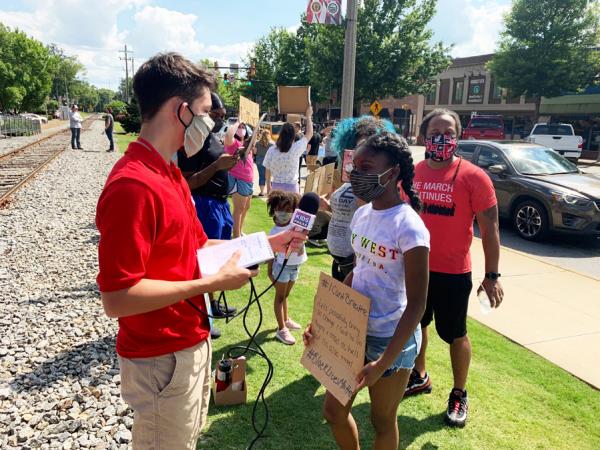 On May 25, Minnesota resident George Floyd was arrested outside a convenience store in Minneapolis. The police were responding to a call saying that a customer had tried to use a $20 counterfeit bill to pay for cigarettes. 
After being detained by four Minneapolis police officers, Floyd was pinned to the ground. One officer, who was later arrested and charged with a crime, pressed his knee against Floyd's neck for more than eight minutes. Struggling for air, Floyd repeatedly said that he couldn't breathe. The officers ignored his pleas for help.  
Bystanders videotaped the incident, begging the officers to stop. Eventually, Floyd grew silent and still. He was transported to the hospital, where he was pronounced dead. He was 46 years old. 
After the video of the murder emerged, protests began to spring up across the United States. In Minneapolis, Los Angeles, New York, Washington, D.C., Miami, and dozens of other cities, tens of thousands of people have come out for several days and nights to demand an end to the killings of innocent Black Americans.
Floyd's case was the latest in several high-profile incidents of police murdering unarmed Black people without cause. In March, Breonna Taylor, a 26-year-old African-American emergency room technician, was killed in her home late at night after police stormed into the wrong apartment. She had been sleeping.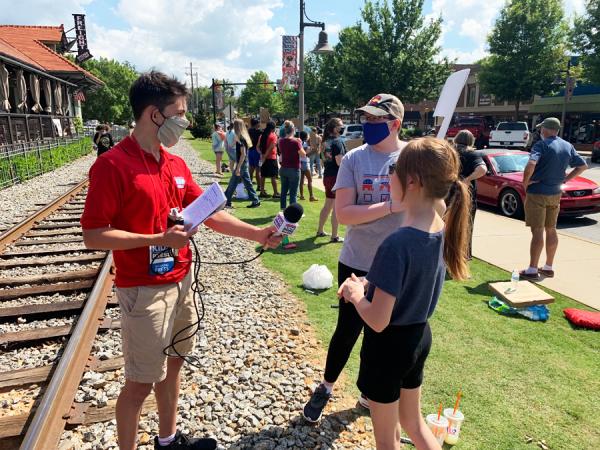 "BLACK LIVES MATTER"
In my hometown of Woodstock, Georgia, people have been gathering and protesting peacefully. On May 30, I spoke with several young protesters. Most people, myself included, wore masks to prevent the spread of COVID-19, the disease caused by the coronavirus.
Annaliese Geyerman, 12, was among the protesters. I asked her what she hoped the group would accomplish. "To make it known that police are killing innocent people just based on their skin color," she said, "and that's wrong."
Annaliese was one of 30 to 40 protesters who had gathered on a corner in downtown Woodstock, which is located about 30 miles north of Atlanta, where protests were also taking place.  
The diverse group held up homemade signs with such messages as "I Can't Breathe" and "Justice for George."
"We're trying to show that Black lives matter," 11-year-old Tanasia Barnette told me.
An organization called Black Lives Matter was founded in 2013 to raise awareness about violence against Black Americans and systemic racism. Activists from that group have helped lead the nationwide protests. 
"Some people have been joining us or honking their horns to show support," said Ashley Evans, 12. "But others have been protesting our protest, saying that it doesn't matter."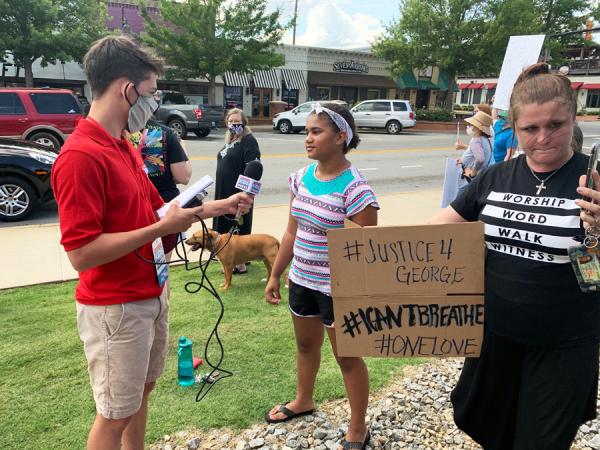 KIDS MAKE THEIR VOICES HEARD
At the Woodstock rally, I also spoke with Kaydence Key, 12. "This is my first time protesting," she said.  
Some protests across the country have grown violent. Police have clashed with often peaceful protesters, while some people, including white supremacists who have inserted themselves in demonstrations, have been arrested for violent acts. 
"I don't think we should get violent," Annaliese said. "That doesn't help prove our point. But I think the more protests there are, the more people will understand that this a problem that needs to be dealt with."
The young protesters in Woodstock were outside all weekend, standing up and having their voices heard. They showed that it doesn't matter how old you are, you can be help make change by sharing your voice.  
Photos courtesy of the author