A New Lakewalk in Duluth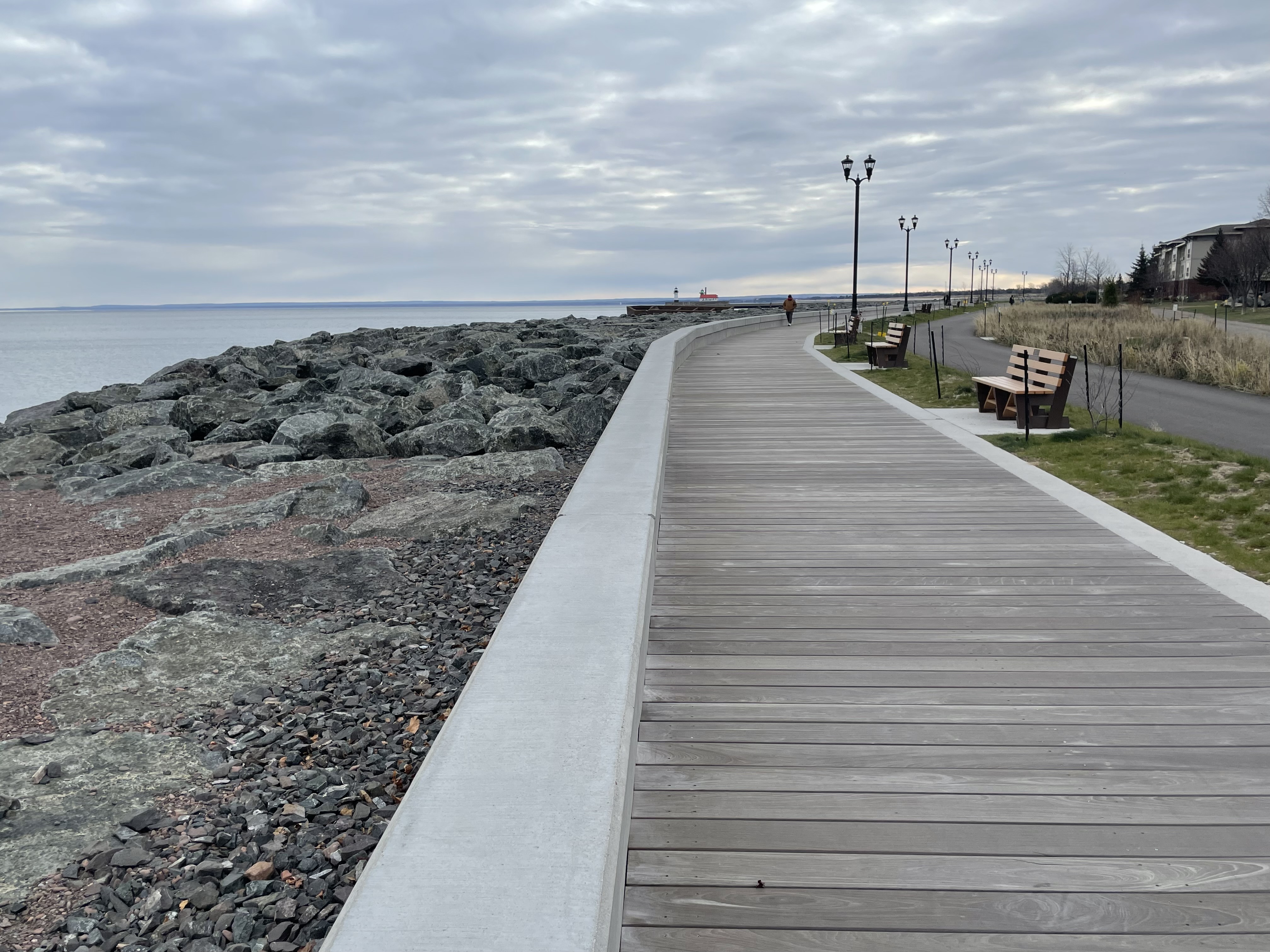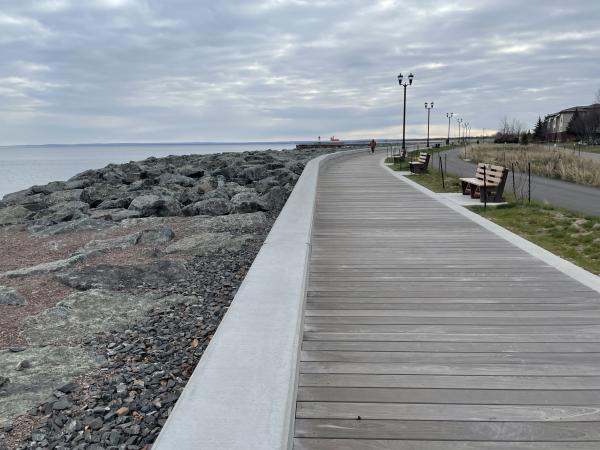 The city of Duluth, Minnesota, is a popular tourist destination. This Midwestern city of nearly 90,000 people is located on Lake Superior, the largest of the Great Lakes. The vibrance and beauty of the area draw about six million visitors each year.
But like many places, Duluth has been the target of increasingly fierce storms. According to Jay Walker, director of operations at the Great Lakes Aquarium, climate change is a key contributor to "more violent storms."   
In April of each year, Lake Superior typically overflows from snowmelt. In October, the aftermath of blizzards and heavy storms can also cause flooding in Duluth. But in October 2017, Duluth experienced one of its worst storms in a while. The Lakewalk, a wooden path that hugs the shore, experienced extensive damage.
Repairs began on the Lakewalk, but two severe storms in 2018 caused more disruptions and damage. The worst of these, in October, was so severe that it washed away the dirt beneath the Lakewalk, leaving strewn rocks and other debris.
"The third storm destroyed the Lakewalk," said Mike Lebeau, construction project supervisor for the city of Duluth. "We had to scrape everything out of here because it was a jumble of broken concrete."
City officials realized that they needed a plan, however costly, to protect the city in the future. They have devised a stronger Lakewalk at a cost of about $17 million. The new Lakewalk, which is made of wood, is reinforced with a concrete barrier anchored deep in the ground, as well as a sloping wall made of giant boulders. Some of the biggest boulders weigh nearly 12 tons.
The new wall, which slopes into the lake, is designed to lessen the momentum of the waves during intense storms. When water does overflow from Lake Superior, storm drains on the opposite side of the Lakewalk can ease the flow. 
How have the fish in Lake Superior, including sturgeon, trout, and walleye, responded to all of the commotion? They thrive in currents, Walker said. "It's like fast food for fish." 
Photo courtesy of the author