Life With Chance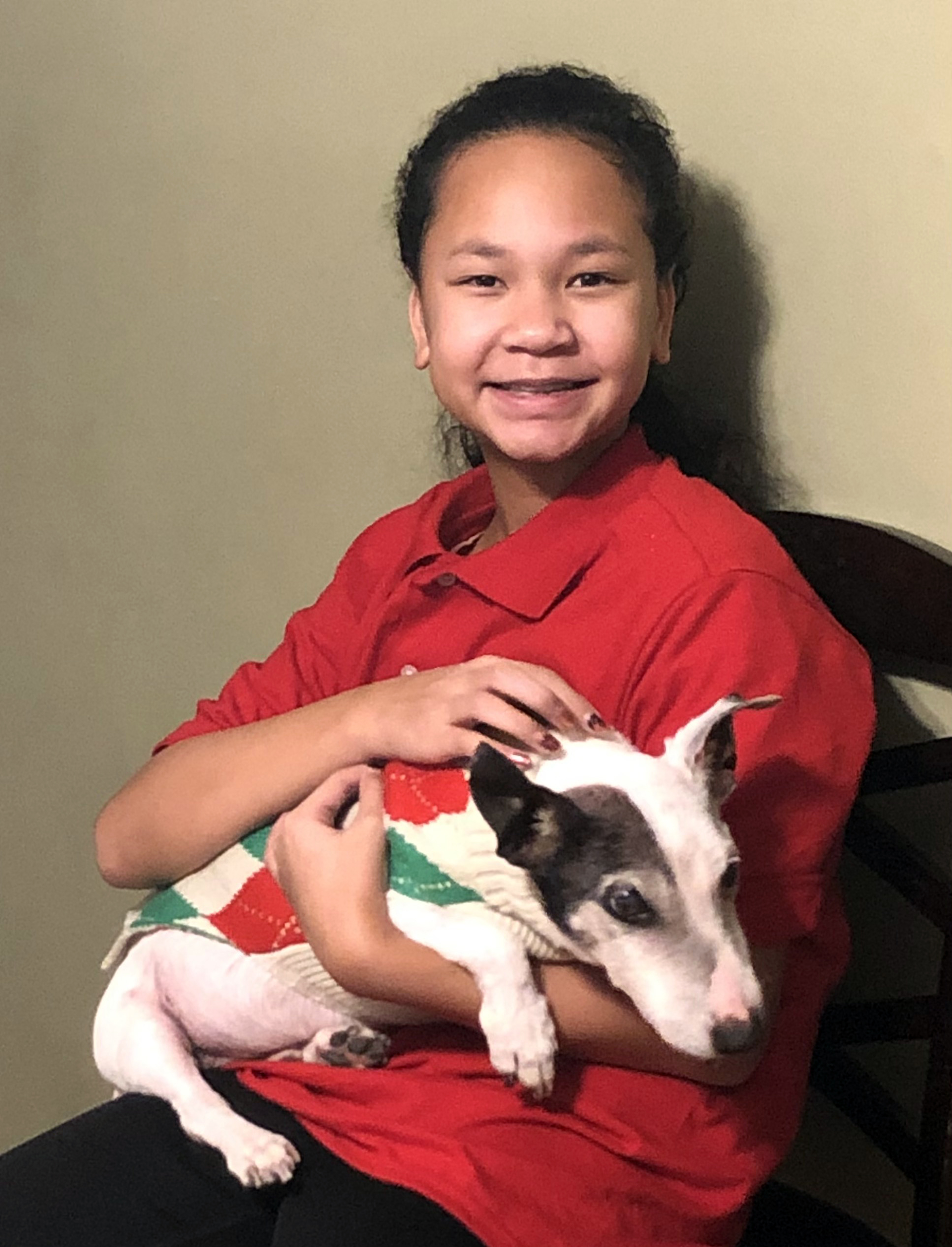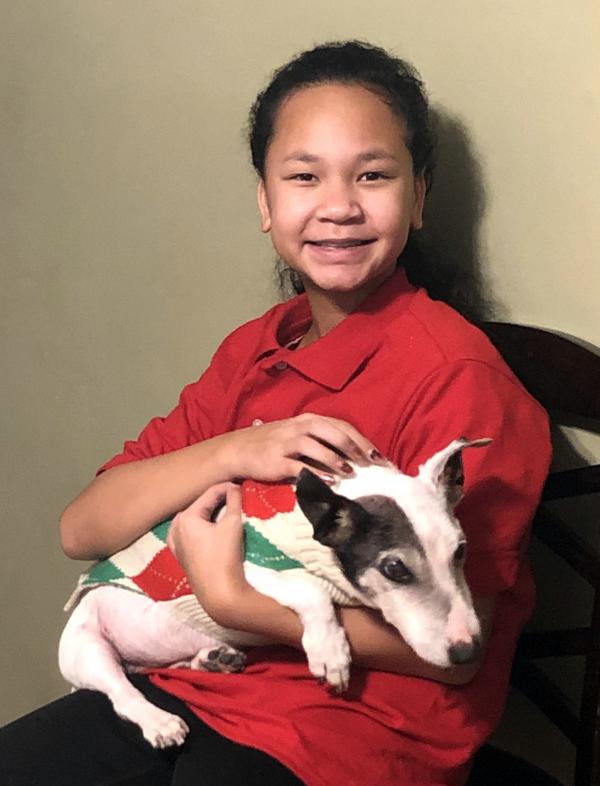 Sir Chancellor Montague Rodgers I is a 17-year-old Jack Russell Terrier. "Chance" lives with his family in Minnesota. He has a 14-year-old human brother, a 12-year-old human sister (this reporter), and a human mother and father.
Chance was a farm puppy when my father, Desmond, brought him home to surprise my mother, Linda. My mother fell in love with Chance immediately. The more she cuddled with him, however, the more she realized something disturbing. Chance had fleas! 
"I was very upset," my mother recalls. "But I loved him too much." My family and I always laugh at this story when we hear it.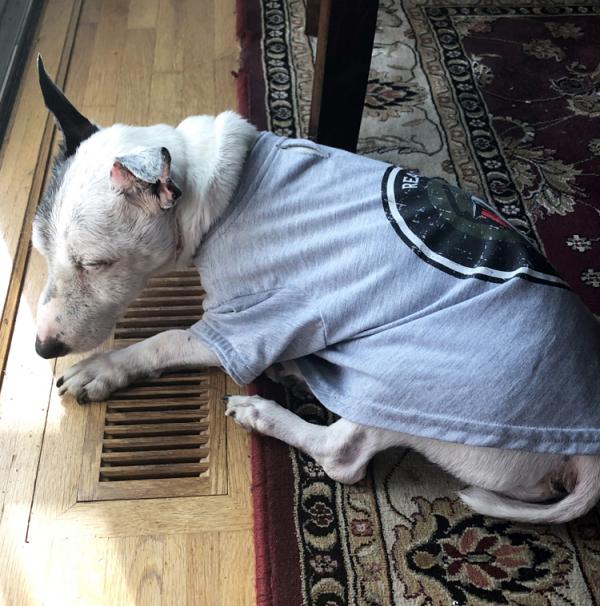 BRINGING JOY IN TOUGH TIMES

Chance's fur is mostly white. The coloring around his right eye and ear is brown and slightly black. "When I was younger, I liked to call him two-face," says my brother, Owen. 
In his free time, Chance enjoys sleeping, eating, and more sleeping. Now that Chance is older, he likes to be cuddled and wear cute clothes. He also seems to get into more trouble. For example, he has quite a few accidents in the house—on a daily basis. As much as I love Chance, I will never love his accidents.
Chance has definitely reverted back to some of his puppy ways. Due to old age, he needs his food to be softened with water. His family knows that it will be his time soon and tries to give him as much love as possible. I take him to distance-learning school with me and cuddle him during class. When Chance takes his naps, he sleeps on my bed.
During the pandemic, Chance had brought our family quite a few things that we can laugh at and keep us positive. "He brings me joy and happiness because I think of all the crazy changes going on in our lives," my mother says. "The dog is a constant. He is always there."
Chance brightens life for the entire family and makes us smile with all of the funny things he does. He is dearly loved, and we are trying to make some of his last moments the best. 
Photos courtesy of the author