A Lesson in Public Speaking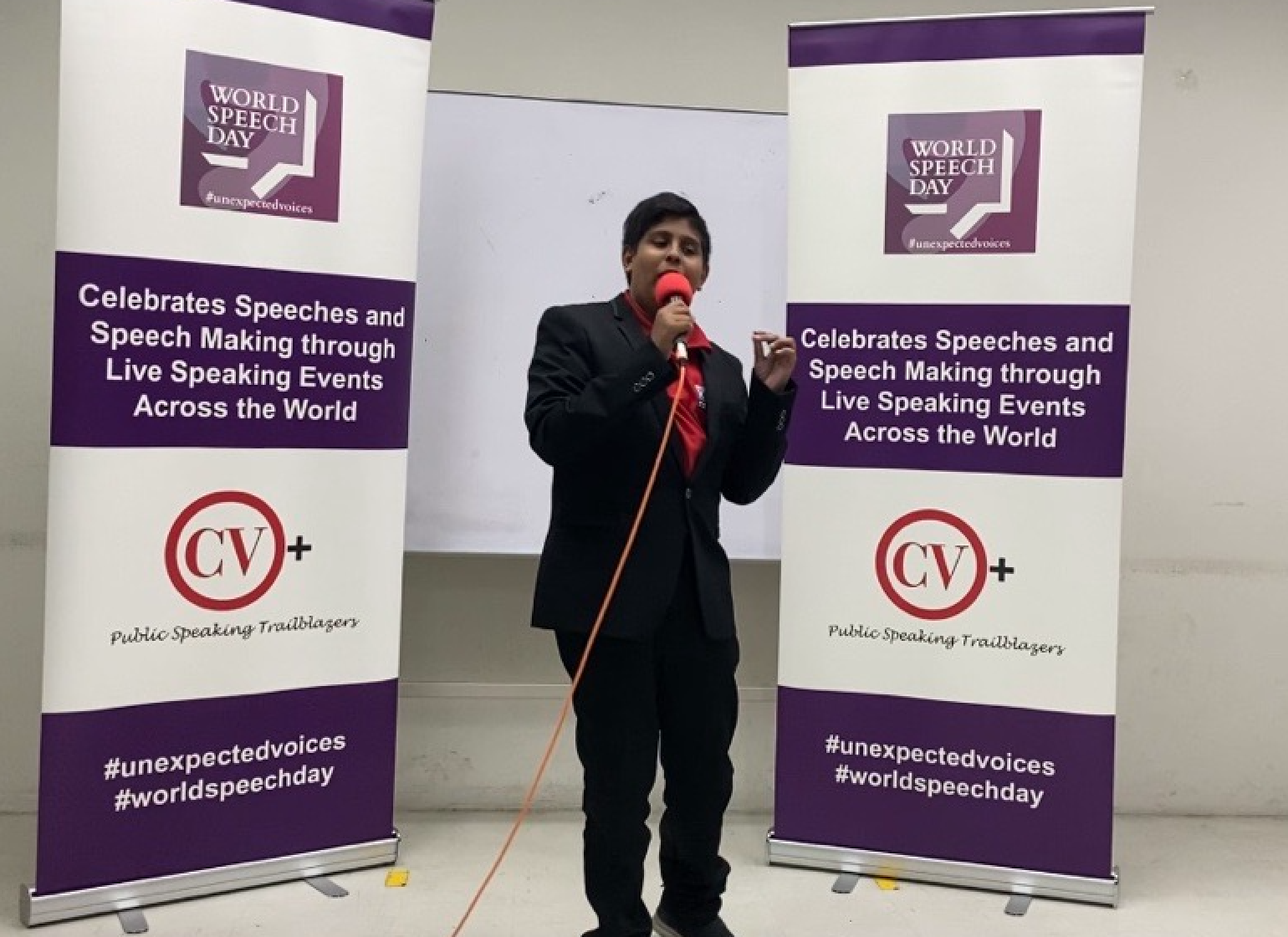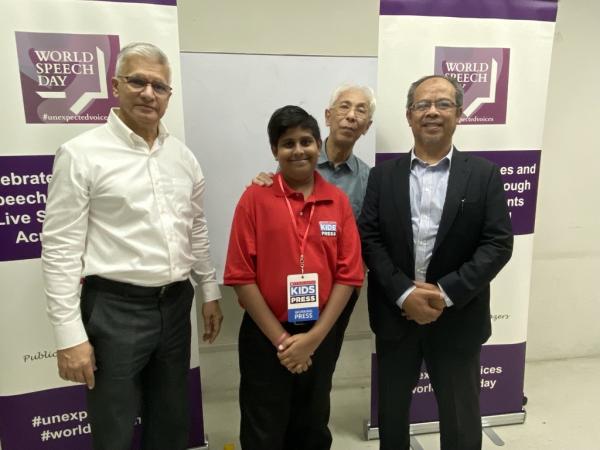 "Speaking is our birthright," says Cyril Jonas. "If you don't use it, it will be wasted."
I spoke with Jonas in Kuala Lumpur, the capital of Malaysia, on World Speech Day. He and Victor Ong hosted a public-speaking program for young people, which took place on December 20, 2022. Jonas and Ong are ambassadors for the program in Southeast Asia, where my home country of Malaysia is located. 
The event offered a platform for young people to share their ideas with an audience. It brought together 43 speakers from eight different countries. Kids from Bangladesh, Egypt, Iraq, Lebanon, Malaysia, Nigeria, Palestine, and Yemen delivered talks on the theme, "Living Sustainably in Harmony with Nature."
I was among the participants. The event gave me a chance to educate myself on the topic and explore ways to mitigate the effects of climate change.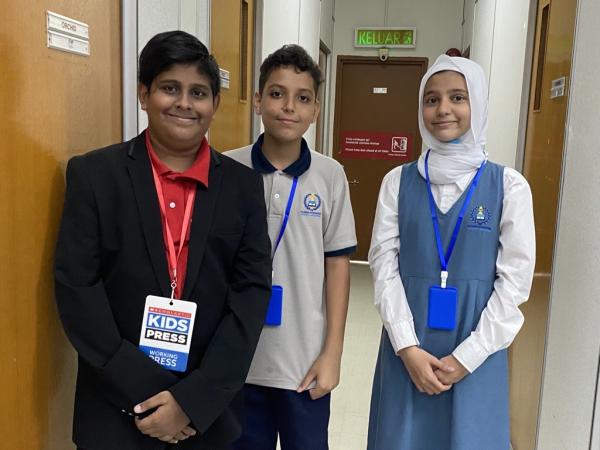 AN OPPORTUNITY TO SHINE
The event gave "unexpected voices" a chance to shine. "You just need to give kids an opportunity," Jonas said.
Ong said that the forum took place without elaborate planning. "We're free and easy," he said. "That's our nature."
Since there weren't time limits or strict rules, participants were able to convey their ideas without pressure. Individuals ranging in age from 3 1/2 to 20 delivered speeches with confidence, passion, and conviction. The talks, which could be given by anyone under the age of 21 who registered, were also broadcast on YouTube. 
Participants spoke about saving animals, uniting globally for climate action, deforestation, and more. When asked to describe the event, 12-year-old Malek said that it was "motivational." Rand, a fellow student, described her experience as confidence-building. Like the other speakers, Malek and Rand believe that unexpected voices might just change the world.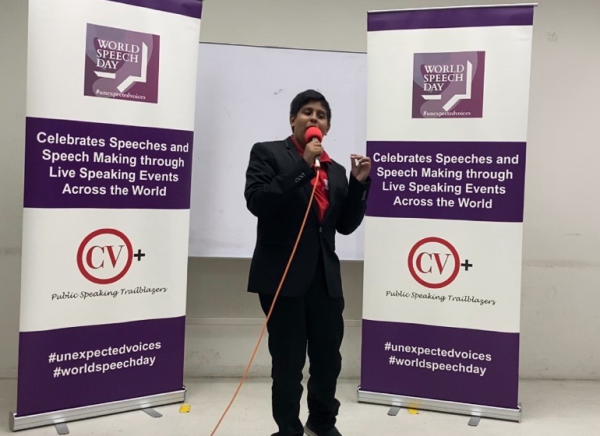 Photos courtesy of the author