Kids at Work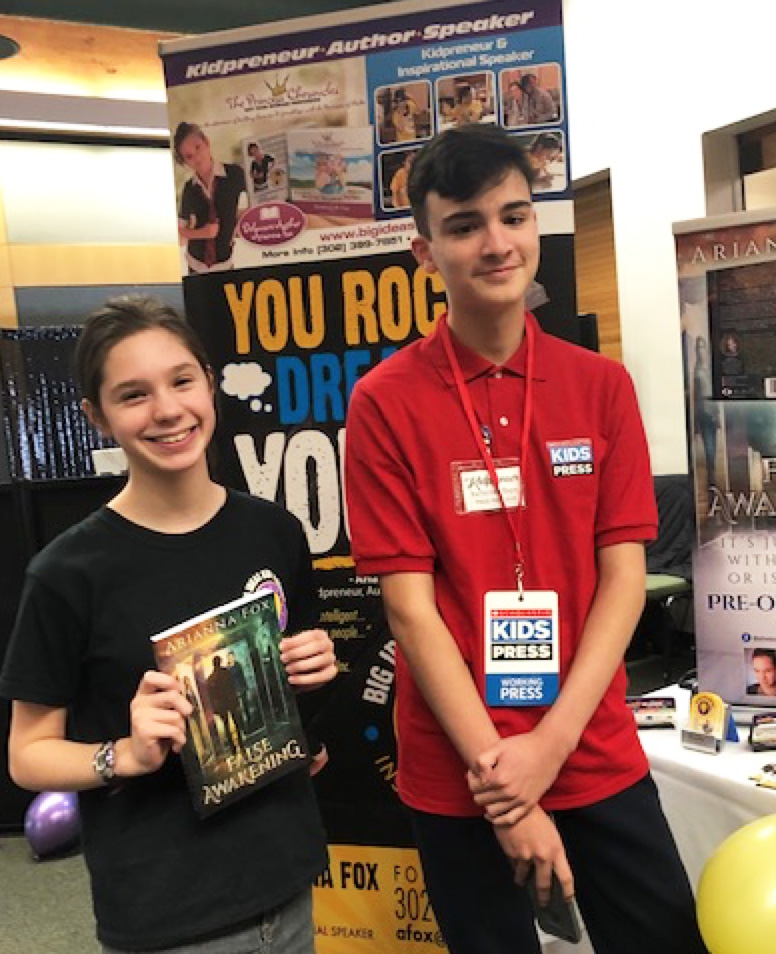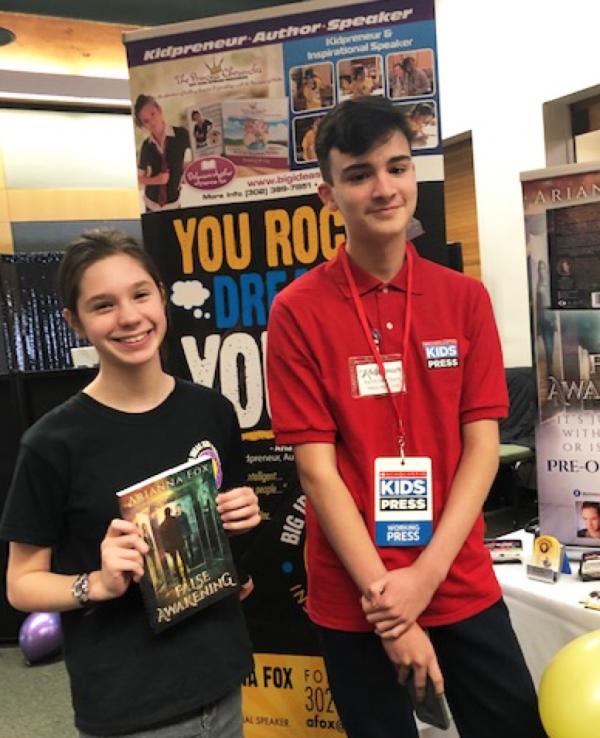 Have you ever dreamed of running your own company? If so, you're not alone. According to a 2018 survey by Junior Achievement and Ernst & Young, 61% of teenage girls and 54% of teenage boys have thought about starting a business.
On November 9, I visited the annual Kidpreneur Business Expo at Rutgers University's Busch Campus in Piscataway, New Jersey. There, I spoke with kids from around the country who have taken entrepreneurship far beyond doing odd jobs in the neighborhood.
Arianna Fox, 13, describes herself as a "girlpreneur." The 13-year-old from Milford, Delaware, is also an author and motivational speaker. She has written a storybook that she hopes will encourage young girls to dream big, and a novel for teens entitled False Awakening.
"I have a burning passion to inspire others," said Arianna, who is homeschooled.
"LIGHTING A SPARK"
Kalimah McKeaver from Brandywine, Maryland, celebrates her African heritage through her business, Dinkra Stylez. This kidpreneur makes and sells everything from clay hair beads to African greeting cards. Through her colorful products, Kalimah seeks to educate others about African culture.
The enterprising 14-year-old wants to become a veterinarian when she grows up. For now, she is providing free workshops on entrepreneurship for girls who otherwise might not have access to them.
Like Kalimah, many of the entrepreuneurs at the event expressed an interest in giving back to their communities. As Arianna said, "We are shining a light and lighting a spark."
Photo courtesy of the author