A Journalist Shares Her Story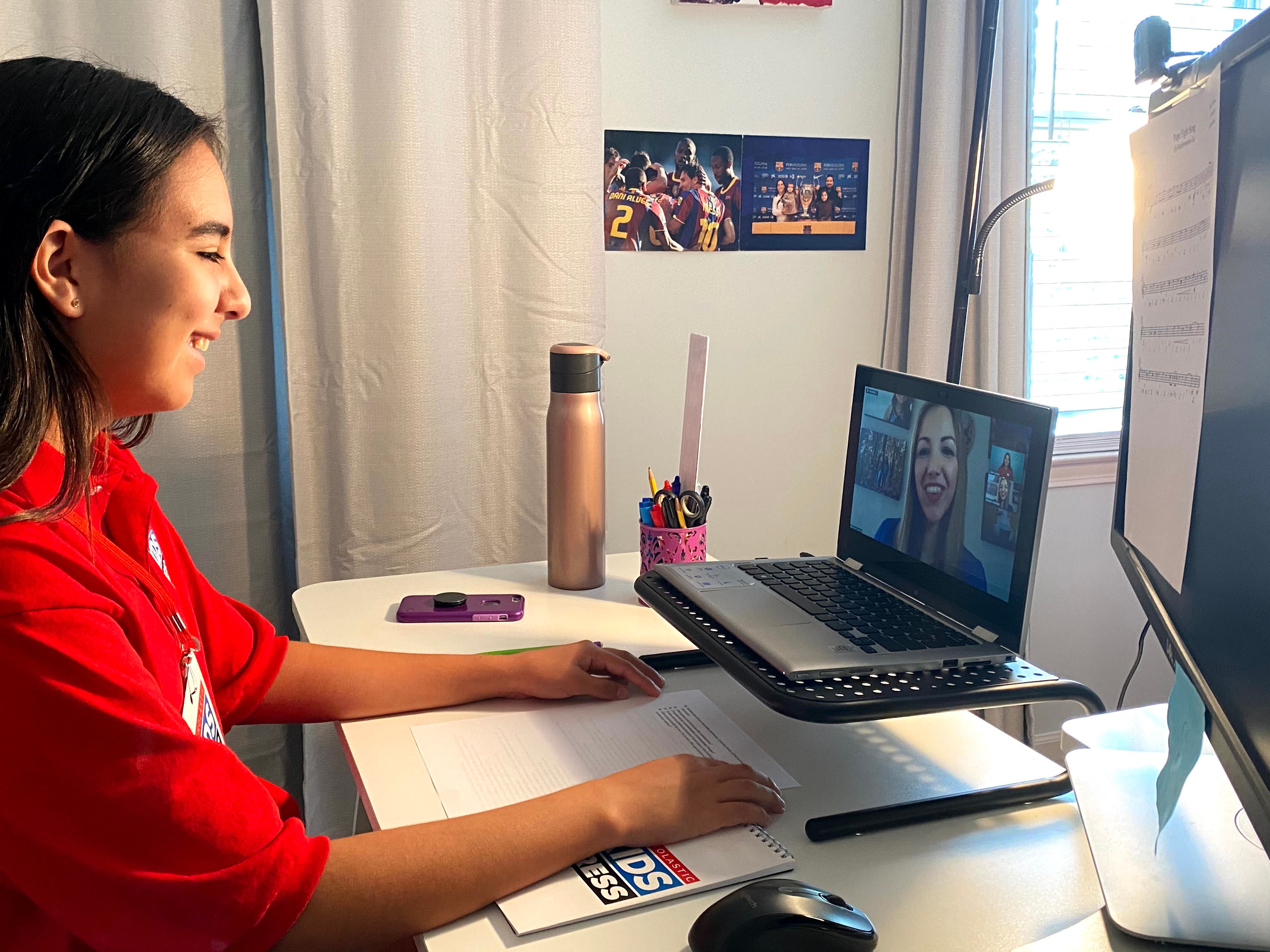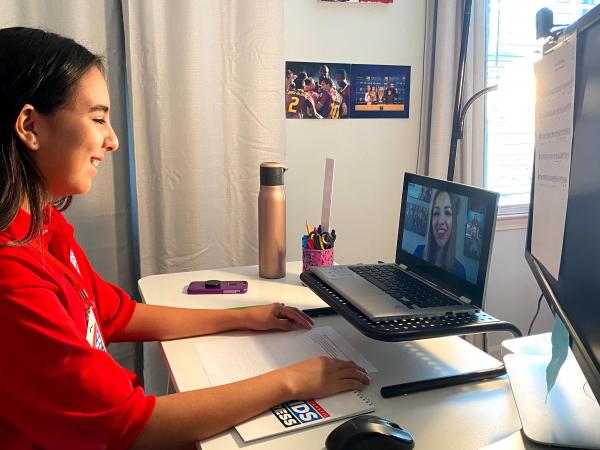 Dacelys Martinez is a journalist, anchor, producer, and three-time Emmy nominee who has won the award once. She currently works as a producer and anchor for Univision Atlanta on the 6 and 11 p.m. news programs.
Martinez, who is from Venezuela, immigrated to the United States about six years ago. She has been working in communications since 2013.
When Martinez was growing up, she was a member of her school's journalism club and wrote for her school newspaper. She loved to write.
"My mom tells me that when I was little, she would take me to the doctor and when we left, I knew almost every patient's story because of all the questions I asked," Martinez said during a recent video interview.
Martinez always wanted to be a journalist or a psychologist. "Journalists have to be a little bit of a psychologist because many people call us with their problems and needs," she said.
TELLING THE STORY, IN SPANISH
Martinez once dreamed of writing for newspapers. She rarely gave much thought to television news, but that has changed. "I like being a journalist on television," she said. "I can use everything that I love from the written press and share the story the way I want it to be told."
When Martinez moved to the U.S., she had to shift from working and living in Spanish to incorporating English into her daily life. She and her production team translate much of the information they receive because it's usually in English, and Univision broadcasts the program in Spanish. Being bilingual is extremely helpful.
Martinez and her team have won an Emmy for their production of the 11 p.m. news program. "I feel very grateful to have received the award," she said. "But it doesn't mean that I can stop working hard. Instead, my team and I must prove that we're worthy of it."
"WORK HARD"
Many people think that Martinez's day simply involves going on camera and reporting the news. But as a producer, she starts her day early by figuring out which stories are the most important and should be reported on that evening. Then she sends reporters out to do interviews and gather information.
"We work to find the most important news for the Hispanic community because they are our main audience," Martinez said. "After my team and I gather the information, we organize it and write a script for the news program." Then, at 6 p.m., the program goes live.
When asked her advice for aspiring journalists, Martinez said, "Work hard, and show how much you can do, so that little by little, you can reach any goal you can dream of. Don't give up."
Photo courtesy of the author