Jimmy Carter and Plains, the Town That Shaped Him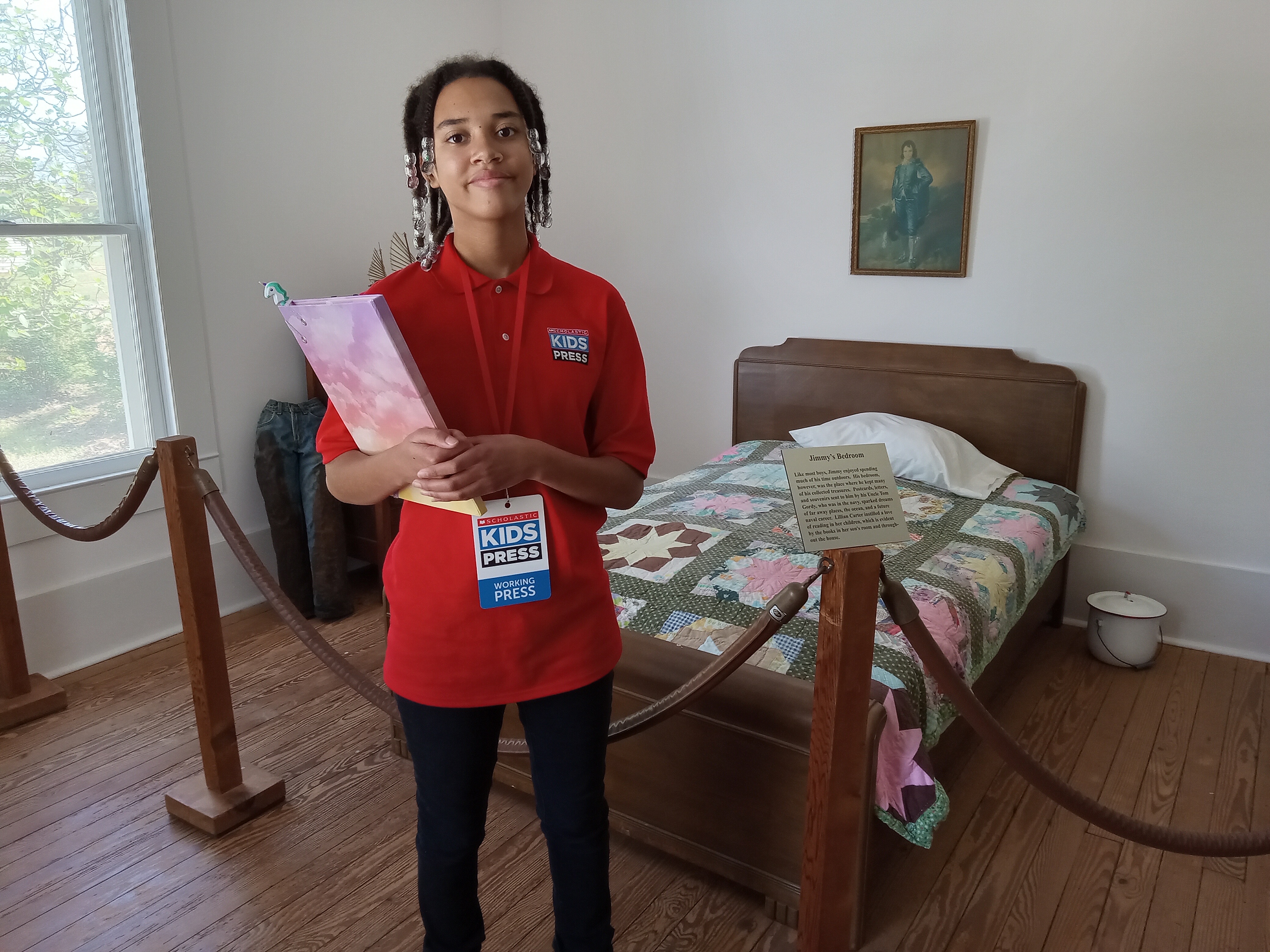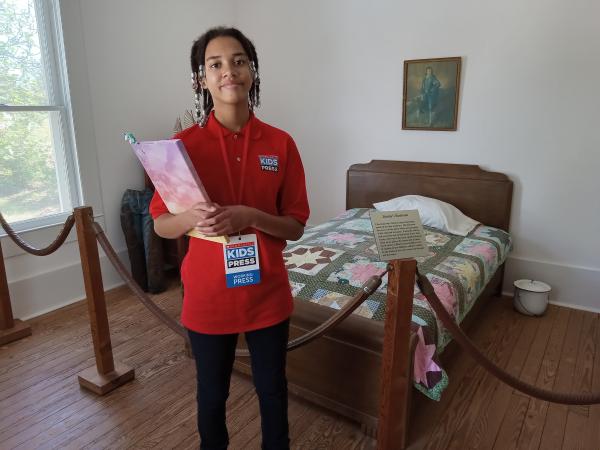 At 98, Jimmy Carter is the oldest living former President of the United States. He still lives in his hometown of Plains, Georgia.
"He's the most honest person I've ever known," Philip Kurland, the owner of Plains Trading Post, a memorabilia shop, told me during a recent visit to the town. 
After graduating from the United States Naval Academy in 1946, Carter joined the U.S. Navy. Later, he took over his family's peanut-growing business. He has also served in the State Senate and as the Governor of Georgia.
In 1976, Carter won the Democratic presidential nomination. He went on to defeat the incumbent, Republican President Gerald R. Ford, in the 1976 election. 
As the country's 39th President, Carter worked to improve foreign relations, including returning the Panama Canal to Panama. In 1979, he brokered the Camp David Accords, which resulted in a historic peace treaty between Israel and Egypt. 
But Carter's presidency was marred by an energy crisis and a lagging economy. He also fought unsuccesfully for the release of American hostages held in Iran. After four years in office, Carter failed to win re-election. He lost in a landslide to Republican Ronald Reagan in 1980.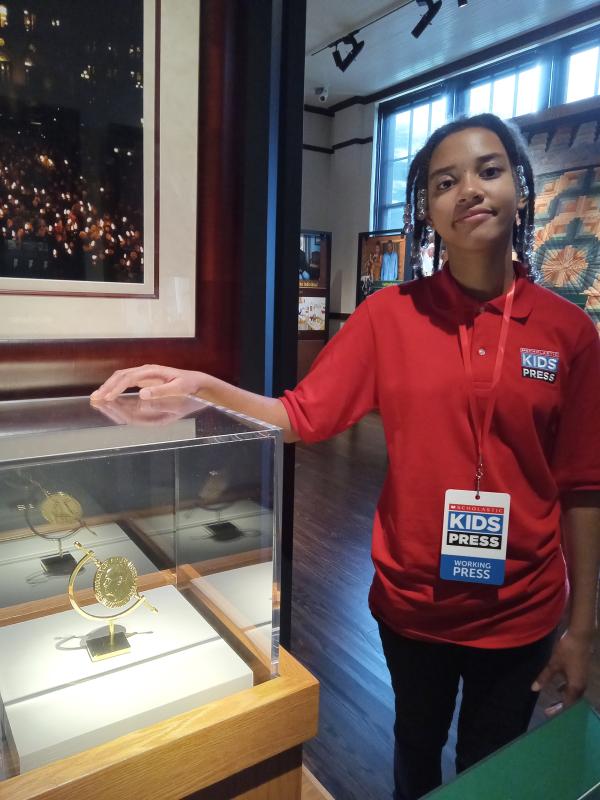 A NOBEL PRIZE WINNER
After his presidency, Carter became one of the most admired people in the world. For decades, he volunteered for Habitat for Humanity, a nonprofit organization that builds homes for families in need. He also monitored elections abroad to ensure their fairness and safety.
In 2002, Carter received the Nobel Peace Prize. The Nobel committee acknowledged his "untiring effort to find peaceful solutions to international conflicts, to advance democracy and human rights, and to promote economic and social development."
Carter has been married to his wife, Rosalynn, for more than 76 years. The couple, who have known each other since childhood, have four children.
After battling cancer and other ailments for several years, Carter recently announced that he would discontinue medical treatment and seek hospice, or end-of-life, care at home.
"He didn't want to go back to the hospital," said former United Nations (UN) Ambassador Andrew Young. "He'd just like to let nature take its course." Young, who spent time with the Carter family in February, was named UN Ambassador by Carter in 1977.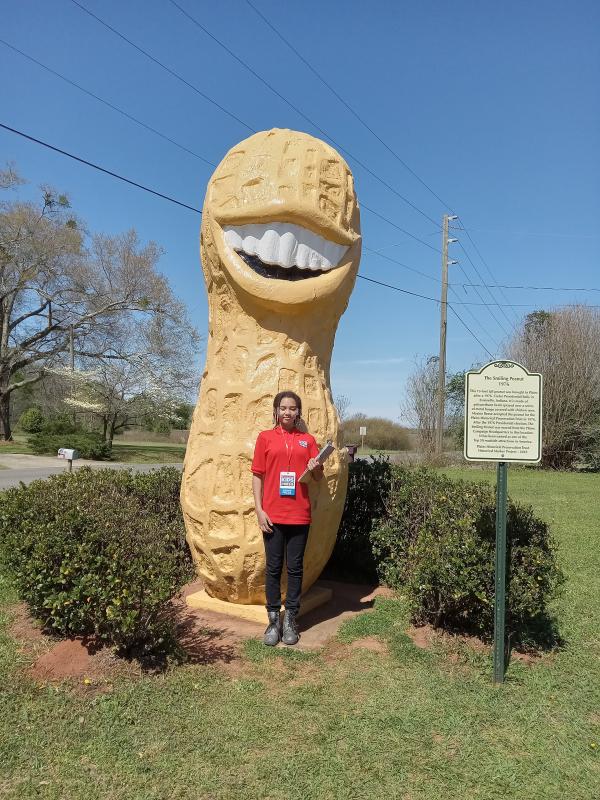 "STRONG FAITH IN GOD"
Fewer than 600 people live in Plains, so most residents know Carter. "He lived his faith and did his work," said Pat Hellyer, whom I met at the Jimmy Carter Peanut Statue, a monument to the former President.
"It's important that I know Carter," Kurland said, "and it's important that he knows me." When Kurland and his wife moved to Plains, Carter and Rosalynn came to welcome them. 
Plains shop owner Stephanie Young said that Carter also welcomed her when she moved to Plains.
Ellen Harris recalled the Carters walking down the street together every Friday, holding hands and visiting with Plains residents. She believes that Carter's "strong faith in God and his morals" will be his greatest legacy. 
Photos courtesy of the author