"The Ickabog" Features Art by Kids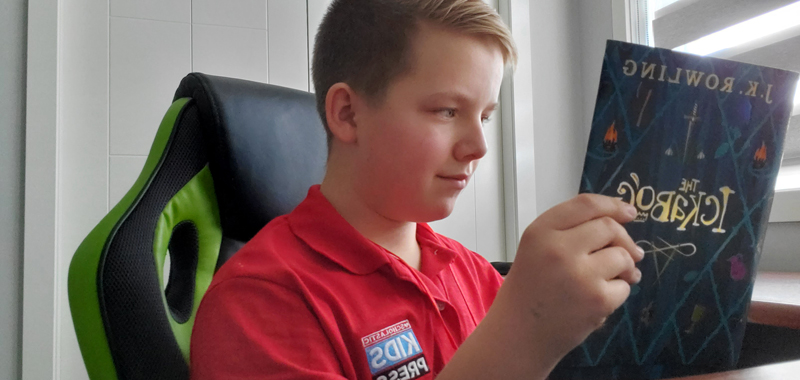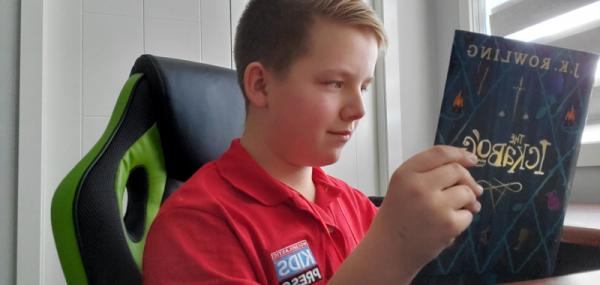 Award-winning author J.K. Rowling has just published a new book called The Ickabog. The British author said that she wrote the fairy tale years ago and read it to her children, chapter by chapter, each evening during the writing process. 
The book, which is nothing like the Harry Potter series, ended up in the attic for several years. When the coronavirus pandemic was declared last March, Rowling realized that the closing of schools and playgrounds was especially difficult for children. She brought the book down from the attic and began to work on it again, hoping to give children a unique reading experience.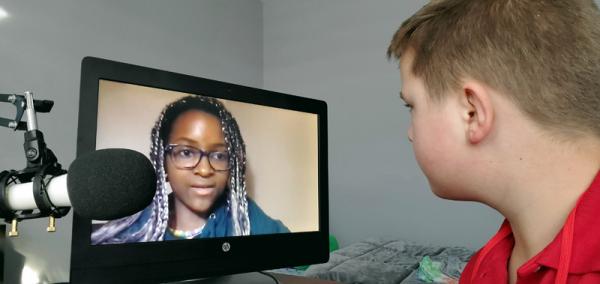 DRAWINGS BY YOUNG ILLUSTRATORS
The Ickabog introduces young readers to a tiny fictional kingdom called Cornucopia, which is famous for its food. People in the kingdom love the many delicious treats to eat, including everything from cheese to pastries.
But . . . the Ickabog lurks! Some observers say that the evil monster is a myth. Others aren't so sure. Myth or not, the characters Bert and Daisy head out on an adventure to get to the truth.
To illustrate the book, Rowling and her publisher, Scholastic, held a competition for children between the ages of 7 and 12. From the thousands of entries, 34 drawings were selected.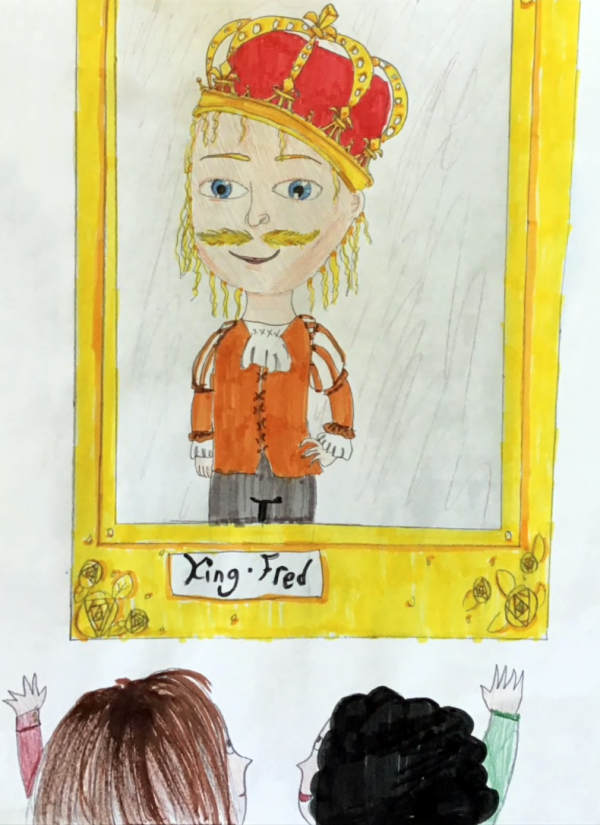 FRED THE FEARLESS
I recently spoke with one of the winning illustrators, Sarah Kaptchouang, an 11-year-old from Edmonton, Canada. Her illustration shows children enjoying a portrait of Fred the Fearless, an important character in The Ickabog. Sarah thinks that her illustration may have intrigued judges because it features a unique twist—the character is in a portrait rather than the fictional setting.  
Sarah's mother learned about the competition from a social media group for Cameroonians who live in Canada. Sarah was thrilled about the idea of entering her illustration. "I really like art," she told me during our video interview. Sarah loves the Harry Potter series, so she was thrilled to be featured in a book by Rowling.  
Because the coronavirus pandemic is affecting so many families and businesses, Rowling has decided to donate her royalties, she said, "to medical and frontline charities supporting those worst affected by COVID-19." As for Sarah, she hopes to write and illustrate her own books someday. 
Photos courtesy of the author; illustration courtesy of Scholastic