KID REPORTERS' NOTEBOOK
The call for Kid Reporter applications is now open! Click
here
to learn more.
"I Am Ruby Bridges"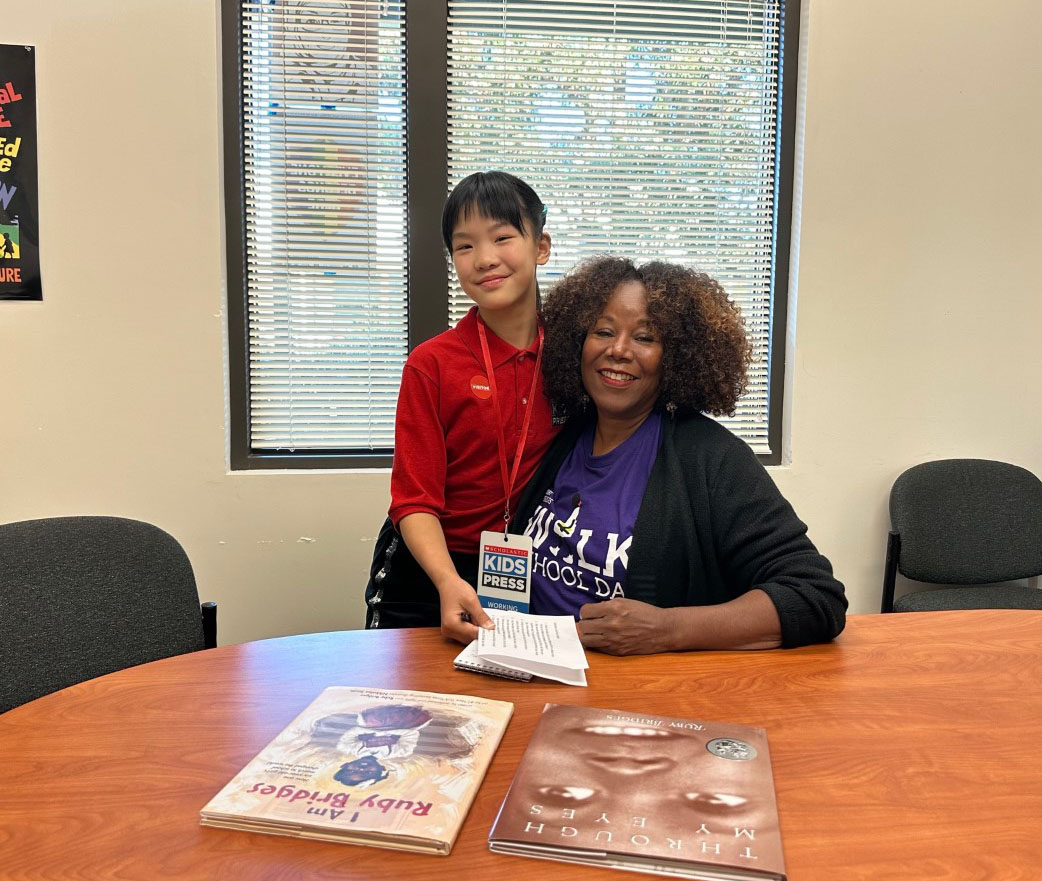 On November 14, I met an author and civil rights hero who changed the world at the age of six. Ruby Bridges became the first Black student to attend an all-White school in New Orleans, Louisiana, in 1960.
Mobs of angry white people assembled outside the school, screaming at her. "It was only my innocence that day that saved me," Bridges said. She also credits her first-grade teacher, Mrs. Henry, for her kindness and support.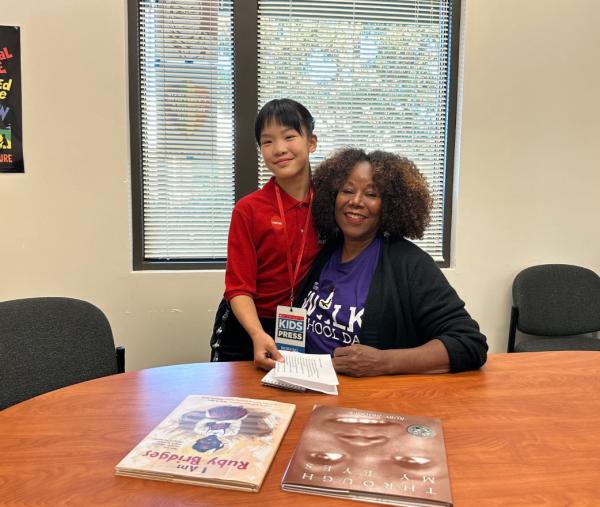 "HER OWN HOLIDAY"
The civil rights hero's courage is now recognized annually on Ruby Bridges Walk to School Day. We spoke at a school in Alameda, California, where students participated in the event and also got a chance to meet Bridges. I asked her about the spirit behind the day, which included more than 325,000 schoolchildren nationwide this year.
"There was a fifth-grade class," Bridges explained, "and a very special student who was so connected to my story, she said, 'Ruby Bridges should have her own holiday.'"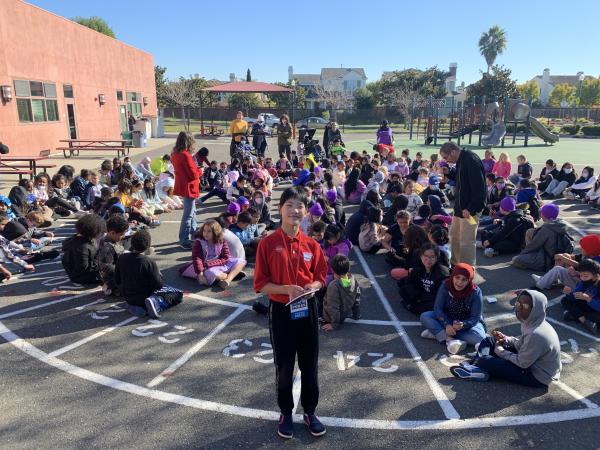 "A DAY OF DIALOGUE"
That was in 2018. The students wrote to their state legislature. After three years of effort, Ruby Bridges Walk to School was established in their home state of California. Bridges hopes that the holiday will become nationwide. "If it does," she added, "I want it to really mean something." 
Bridges envisions "a day of dialogue, where students can sit down and really talk about how they can make a difference in the world." Just one small act, like cleaning up a park or helping feed people, she added, would be meaningful.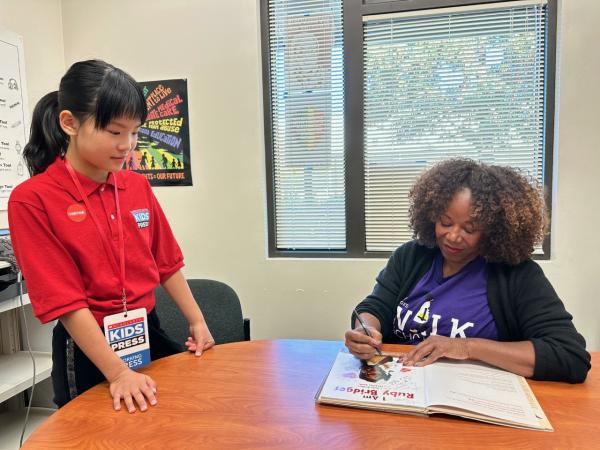 A CHILD'S THOUGHTS
We also talked about I Am Ruby Bridges, her latest book from Scholastic. I asked Bridges how it differs from other stories she has written.
"What a lot of people don't know is that I have a sense of humor," Bridges said. "So I thought, 'I'm going to write this particular version of my story, when I was six, and how funny my thoughts were." For example, she thought the crowds surrounding her on the way to school were part of a Mardi Gras parade. 
More than 60 years ago, Bridges changed the world with her walk into an all-White school. Her quest for social justice continues. "I will bridge the gap between Black and White," she said, "and hopefully between all people." Students today are hoping to follow in her footsteps.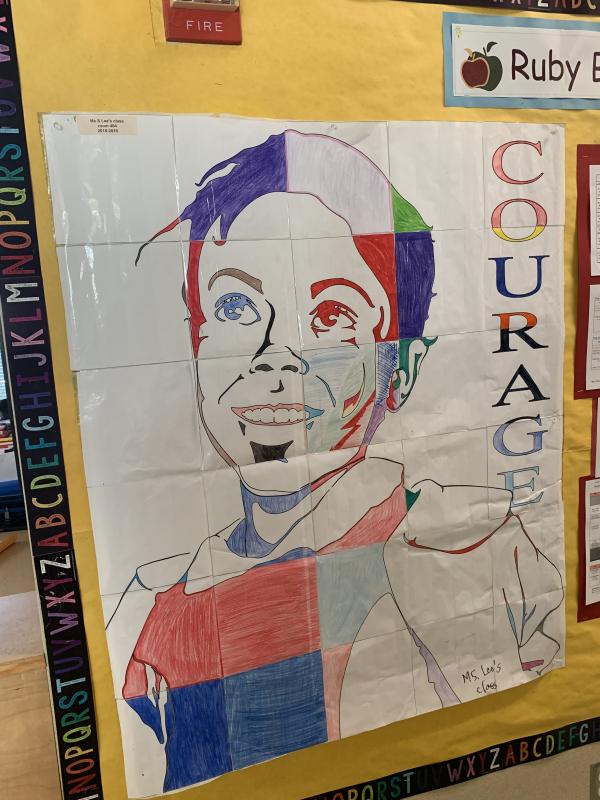 Photos and video courtesy of Gordon Lee and Jasmine Dong