Hot Toys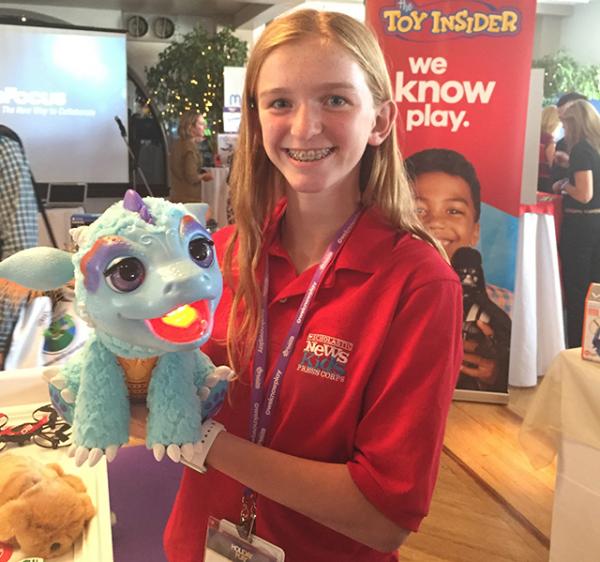 Whether it's scrambling to discover the presents beneath the sweeping branches of a Christmas tree, joyously unwrapping a Hanukkah gift, or receiving a present for Kwanzaa, holiday gift-giving is a beloved tradition for many. During the holidays, the hottest toys are often in big demand.
How can gift givers scout out the hottest toys this holiday season? The Toy Insider is one place to turn for reviews. To assist parents, there are three new lists each year: the Hot 20, the Tech 12, and the STEM 10.

HELPING KIDS LEARN
Jackie Breyer, The Toy Insider's editor-in-chief, said of the toys on the STEM 10 list: "These are toys based on Science, Technology, Engineering, and Math. They really help kids learn these sometimes difficult subjects, but in a fun way." The STEM 10 includes Barbie STEM Kit, Bloxels, Geckobot, and Code & Go Robot Mouse Activity Set.
Breyer also explained how she and her team choose the toys they review. "We try to find toys that have a lot of play value, meaning kids won't get tired of them after a short period of time," she said. "We look at the value in general. We look at the educational value, as well."
The Toy Insider uses a Skill Key to help parents find toys that help kids work on skills they may find difficult. "Toys can actually be really good skill builders," Breyer said. For example, Snuggles: My Dream Puppy is an interactive, robotic dog toy. Katie Maloney of Little Live Pets described the puppy's lesson to kids: "He teaches them nurturing skills. It's a pet without a mess so if they're asking for a dog, but they're not ready to get a dog, he's a good alternative."  
Happy toy shopping!
Photo courtesy of the author