At Home With the Holderness Family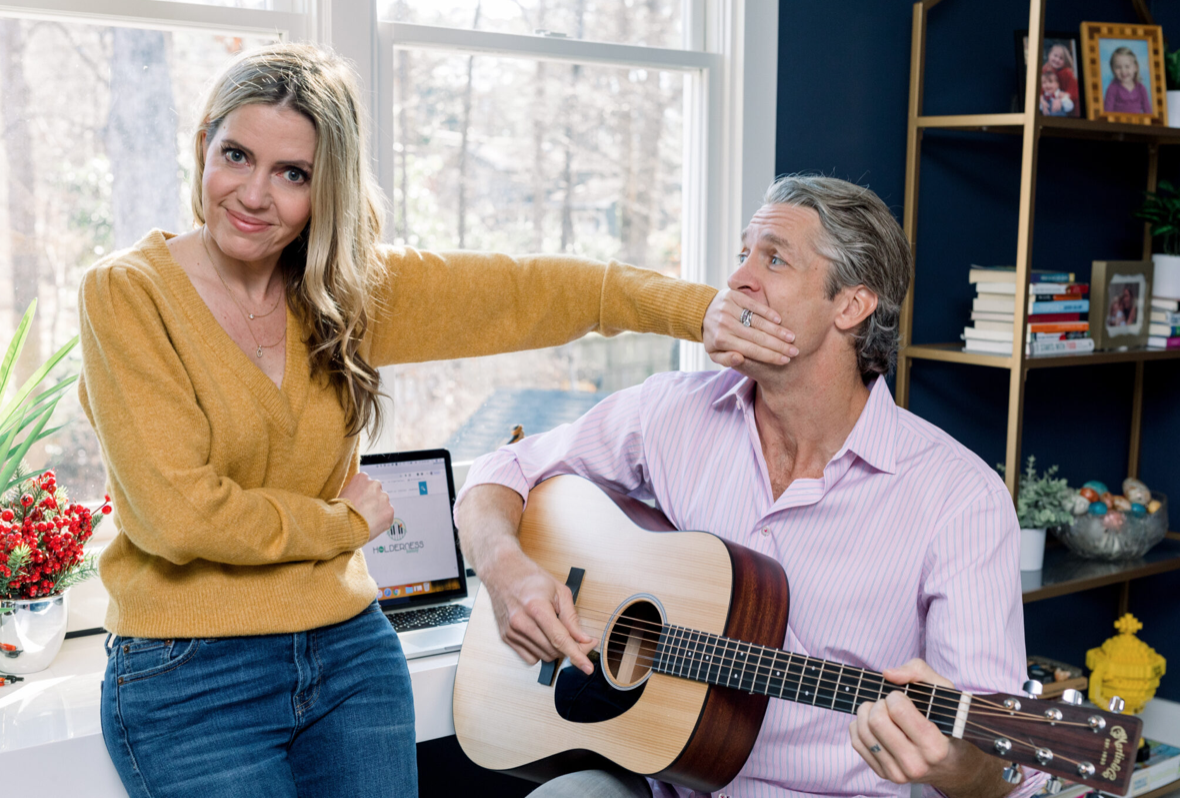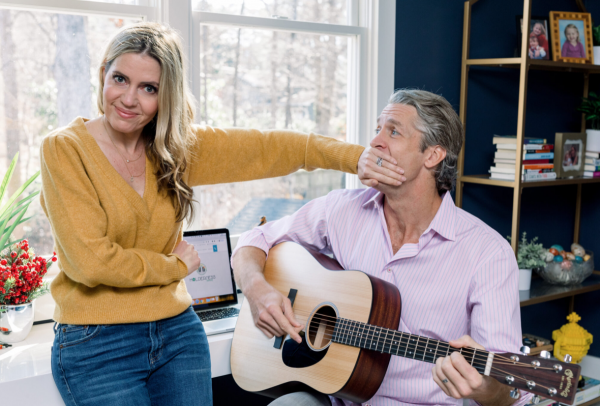 Kim and Penn Holderness were working in television news when they decided to take a risk, quit their jobs, and become full-time YouTubers. At the time, the Raleigh, North Carolina, couple had two children and no savings. 
Their YouTube career started by accident. In December 2013, they created a video called "XMAS Jammies," a Christmas greeting for family and friends.
The video went viral. After that, the couple continued to make funny videos, but kept their normal routine. About two years later, they realized that they could make a living creating funny videos for YouTube. Their careers took off. 
"BEING AUTHENTIC"
I discovered the Holderness Family videos early in the pandemic, when my family and I were home a lot more than usual. We really enjoyed the hilarious skits and songs, so I decided to contact Kim and Penn for an interview.
Penn, a former sports anchor, said that he was nervous when he decided to quit his job. But the support of friends and family members helped tremendously.
"The day I turned in my notice, they had a big poster that said, 'We're proud of you,'" Penn told me. "When you're scared, you need someone to have your back, and they had mine."
Today, the Holderness Family has more than 600,000 YouTube subscribers. They also have a podcast, a book, and a blog. "I love that we're rewarded for being creative and being authentic and being ourselves, which is pretty great," Penn said. 
"FIND A WAY TO SMILE"
I asked the couple how they create their videos. They look at what's going on in the world and at home, they said, and try to find the humor. Once they choose a topic or a situation, they decide how to present it. Then they create a song or a skit, writing lyrics or a script. Finally, they record the video and watch it. If it makes them laugh, they send it out into the world.
When Kim and Penn started their YouTube career, they did all of the work themselves. Recently, however, two people joined their team.
"We're so happy to have two other people to help us with editing, posting, creating thumbnails, and creating captions for our videos and helping us on our blog," said Kim, a former news and entertainment anchor. "It allows us to post more frequently and get more work done."
When asked his advice for families stuck at home during the pandemic, Penn said: "Find a way to smile. Find a way to laugh. Find a way to laugh at yourself if you have to. We're going to get through this together." 
Kim said that she drew inspiration from young people. "I'm just so proud of the kids of this generation because you're getting through it," she said. "[You're] developing such a resiliency and such strength."
Photo courtesy of Kim and Penn Holderness