A "Glass Ceiling" Is Shattered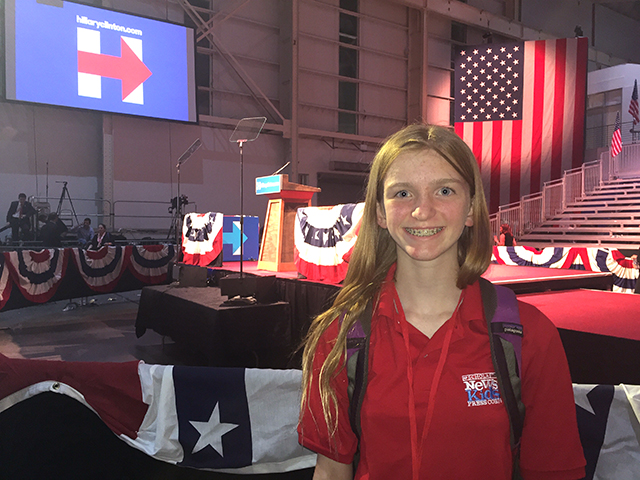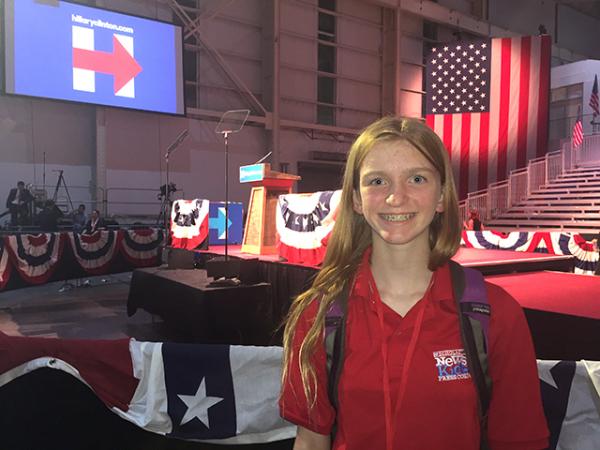 "If you believe that we all have to rise together, then New Jersey should give Hillary a roaring victory," former President Bill Clinton said at a recent campaign event in the Garden State. Democratic voters in New Jersey answered his challenge in the state's June 7 primary, giving Clinton's wife, former Secretary of State Hillary Clinton, 63 percent of the vote and enough delegates to earn her party's nomination for president.
Secretary Clinton also won primaries in California, New Mexico, and South Dakota. Her chief rival, Vermont Senator Bernie Sanders, claimed victories in the relatively small states of Montana and North Dakota. Despite his disappointing showing, Sanders vowed to fight on and somehow try to become the Democratic nominee.
A crowd overflowing with enthusiastic supporters packed into the Brooklyn Navy Yard to hear Clinton speak about her historic win. By earning enough delegates to all but guarantee the Democratic nomination, she became the first woman in the United States ever to clinch the presidential nomination of a major political party.
THE FIRST WOMAN PRESIDENT?
"It would be amazing to have a first female president, not just because I think [Clinton] would run the country well, but because I think it would mean so much to so many girls and women here in the United States," said Amelia Shapiro of Brooklyn Heights, who was on her way into the event in a "Girl Power" T-shirt.
Clinton, who is a former New York Senator, expressed pride in her achievement and acknowledged the sacrifices that many people had made to bolster her success. "Tonight's victory is not about one person," she said. "It belongs to generations of women and men who struggled and sacrificed and made this moment possible."
Clinton is likely to face New York City businessman Donald Trump, the presumptive Republican nominee, in the November election.
"BARRIERS CAN COME DOWN"
Several women expressed excitement about Clinton's unprecedented triumph. "To have a woman president, it's breaking all the glass ceilings," said Elaine Weiss of Brooklyn. "It's shattering [the invisible barrier that many women face]." Weiss, who supported Clinton's unsuccessful presidential bid eight years ago against Barack Obama, volunteers for the former Secretary's current campaign.

Although the party's official nomination will not be made until the Democratic National Convention in July, supporters like Adam Strayer from Brooklyn have no doubt about the strength of Clinton's candidacy. "She has been working for the American public for 40 years," Strayer said. "She believes very deeply in the same issues that I care about: working families, family medical leave, health care for all Americans, and equal rights."

Clinton, herself, is looking towards the future—of her campaign, the November election, and the United States. "There are still ceilings to break for women and men, for all of us," she said. "But don't let anyone tell you that great things can't happen in America. Barriers can come down. Justice and equality can win."
Photo courtesy of the author