Finding Calm and Connection During the Pandemic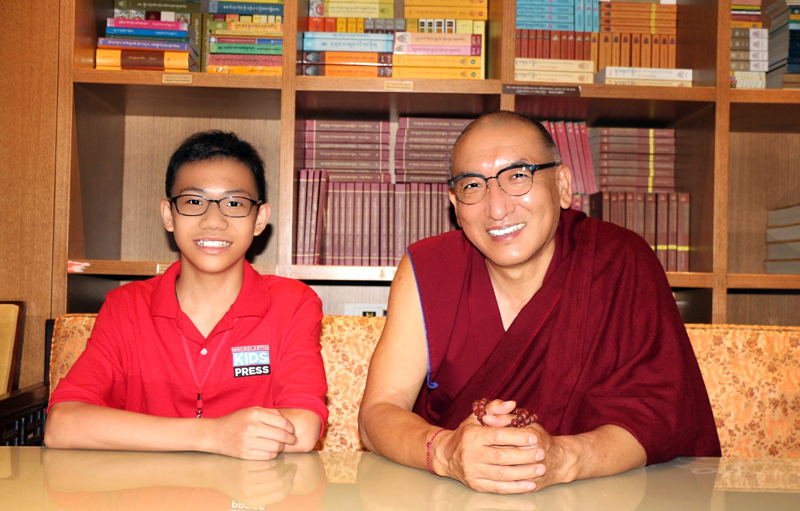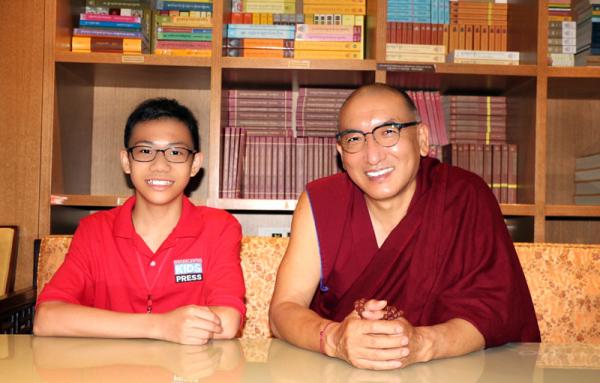 The Buddhist religion was founded in ancient India. It is based on the teachings of Guatama Buddha, known popularly as the "Buddha." 
Today, Buddhism is one of the world's largest religions, with more than 520 million followers. I recently spoke with Khenpo Karma Dawa, who is chairman of the Thrangu Vajrayana Buddhist Center in Hong Kong, where I live. I asked him how the center had helped people cope with the isolation and emotional stress of the pandemic.
The center's first goal was to help people in Hong Kong, where long work hours and densely-populated neighborhoods make life stressful, even without a long-term lockdown. The organization also has developed a huge online program in the past year, Khenpo Dawa said. This has allowed people everywhere to participate in online Dharma practices, which help foster a state of inner peace and wisdom. 
Buddhists from around the world, including Australia, Canada, Malaysia, Singapore, and the United States, have participated in these online opportunities. Even teenagers have been drawn to these healing practices, as they sought a source of hope and comfort during the pandemic. 
"We need to help everyone manage their emotional state and try to improve their mental health and spiritual well-being," Khenpo Dawa said.
Last June, the Thrangu Center helped organize an international lamp-lighting ceremony that began at the majestic "Big Buddha" statue on Hong Kong's Lantau Island. It was the largest ceremony of its kind in history, drawing participants everywhere via Facebook and YouTube.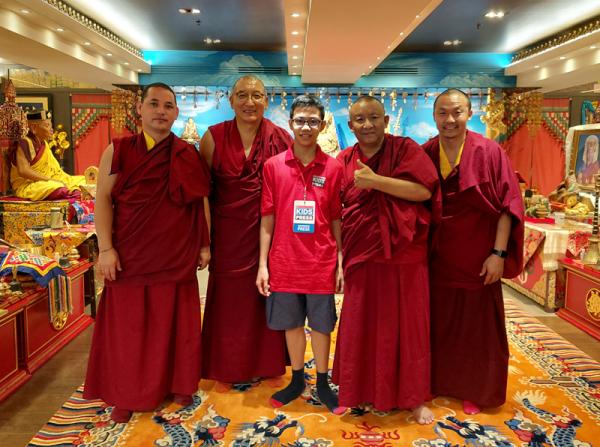 THE NEED FOR COMPASSION
The Thrangu Center also has been involved in several community efforts during the pandemic, including online meditation classes, a fund-raising hike, and the distribution of food and clothing to people in need.
"The teachings help," says Maki Kato, a 13 year-old in Hong Kong who has participated in the online meditation programs.
Meditation can be practiced by anyone, Khenpo Dawa said, regardless of religious or cultural orientation. Studies show that it can reduce levels of anxiety, depression, and stress.
"Meditation helps to calm my mind and release the stress of thinking about other things," Maki said. 
Khenpo Dawa pointed out that a fundamental part of well-being is compassion. "What happens to one person can soon affect others, no matter if you are poor or rich," he said. "We believe that the entire world is interdependent."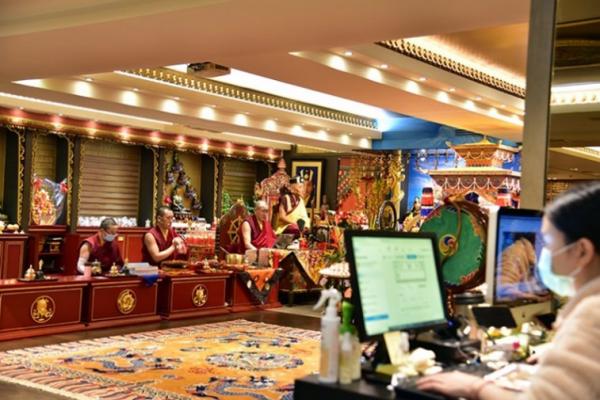 Photos courtesy of the author