A Film Festival With a Focus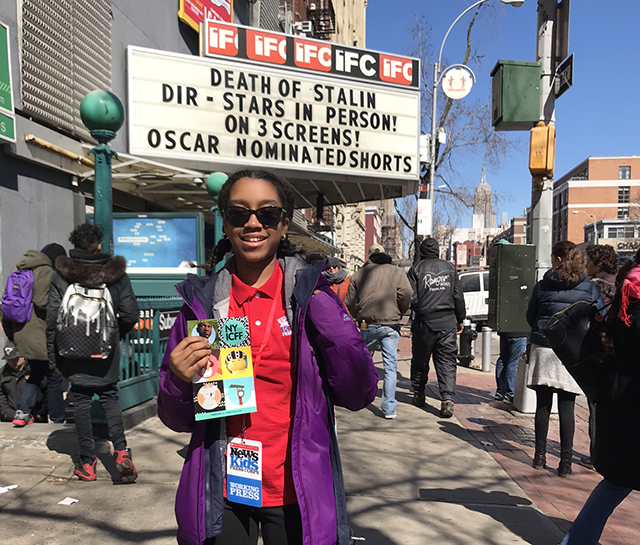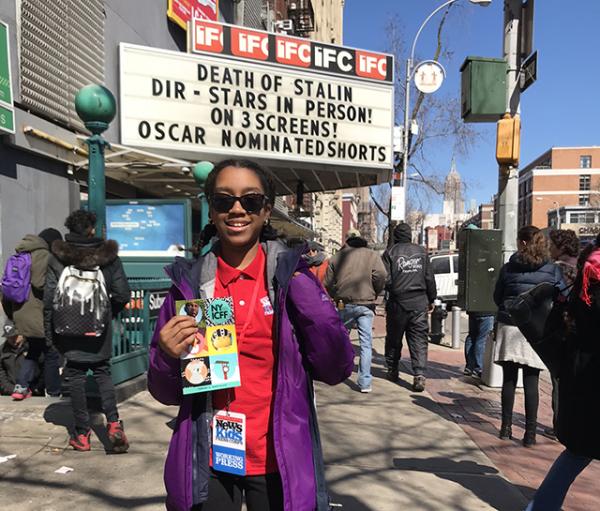 On March 11, I saw Girls' POV and Belle and Sebastian, Friends for Life at the New York International Children's Film Festival (NYCIFF). The two-week festival, which ends on March 18, has been showcasing films from 24 countries.
The films are more than just entertainment. They also raise awareness about issues facing the world today.
"A big part of what I want to emphasize is a diversity of cultures and representations," said Maria-Christina Villaseñor, the NYCIFF's program director. "Allowing kids to see people on screen from different races and different cultures is really important."
Girls' POV (short for point of view) is a series of short films about the reality of growing up female. Issues such as poverty, self-hatred, persecution, and sexism are raised. The films demonstrate that girls have a voice too.
The 15-minute film Game, for example, takes on the barriers that women often face in sports—and overcome.
"I loved them," Violet Axwell, 9, said about the films. "They showed how girls can stand up for themselves."
INSPIRING AND POWERFUL

Belle and Sebastian is the third film in a French trilogy. Set in the French Alps around the time of World War II, the film tells the story of a boy named Sebastian and his beloved dog, Belle. When a stranger intrudes, Sebastian uses courage and determination to keep Bella and her pups.
"The movie told about a kid who was very brave and stood up for what he thought was right," said Daniella Chaudhry-Fiore, 10.
The festival offers films that many young attendees find inspiring and powerful. That is the intent.
"My goal as a filmmaker, writer, and director," said Jeannie Donohoe, who wrote Game, "is to make entertaining stories that are personal to me and that also get people talking about social issues."
Photo courtesy of the author