A Day in the Life of a Helicopter Paramedic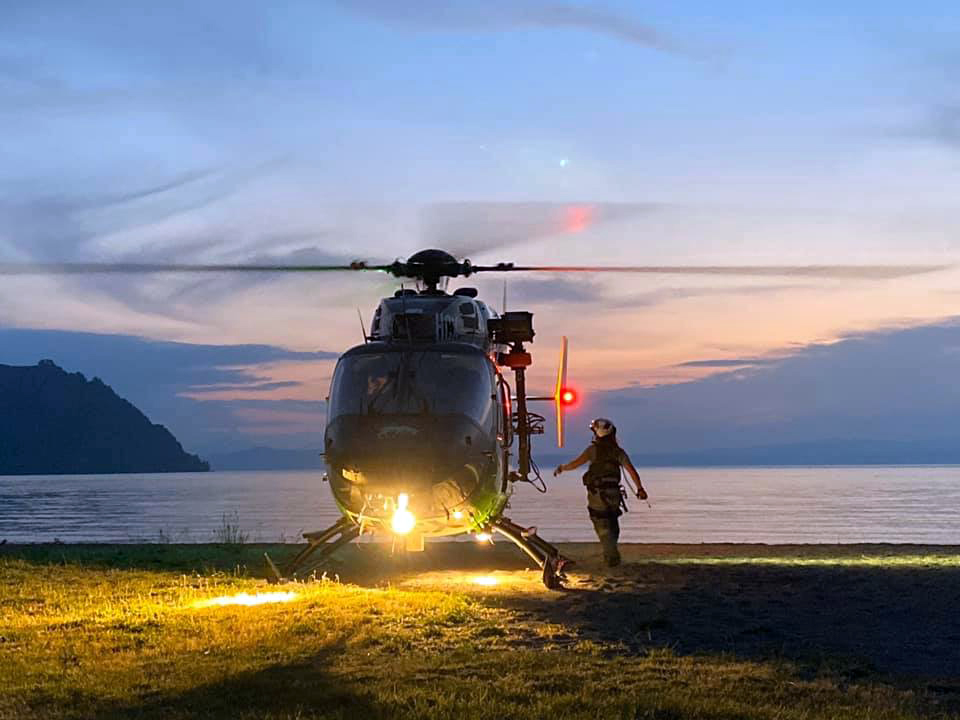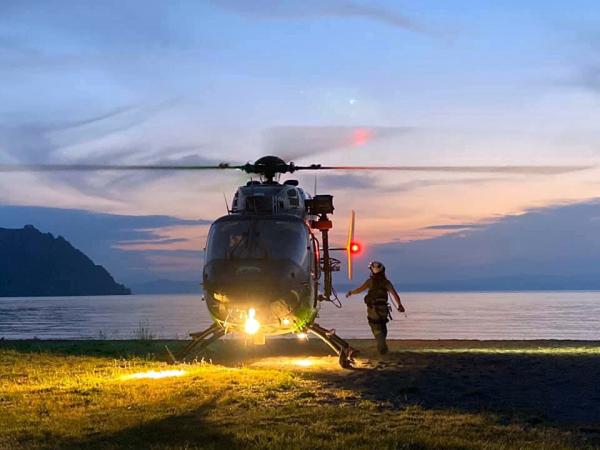 My aunt, Elizabeth Faith, is a crew member on a rescue helicopter in New Zealand. This island country in the southwestern Pacific Ocean is home to about 5.1 million people, which is less than the population of New York City. Much of the terrain is rugged and isolated. 
Rescue helicopters assist in three different types of missions: transfers to hospitals, search and rescue missions, and medical emergencies. Faith works for Philips Search and Rescue Trust. The nonprofit organization receives some funding from the government but mostly relies on donations. 
Faith works in a Greenlea Rescue Helicopter. The helicopter has three sections: a cockpit in the front, a medic and patient area in the back, and an engine on the bottom. In the middle, there is a hatch used for winching. Winching is when a full body harness is worn by a paramedic, who is then lowered to the ground.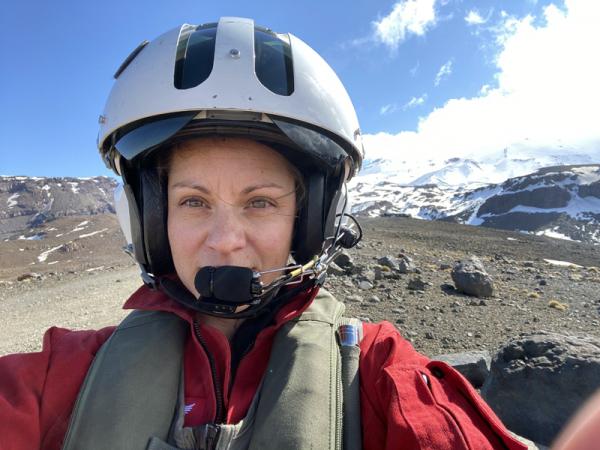 STAYING SAFE
Personal Locator Beacons (PLBs) help crew members stay safe. "Rescue areas often are in the middle of nowhere and hard to access," Faith explained. "It's important for crew members to always carry a PLB. When a crew member needs assistance, they can activate the PLB. It will send the location signal to the Rescue Coordination Center, which dispatches teams to the crew." 
During the coronavirus pandemic, crew members have taken extra precautions to stay safe. "We had full PPE [personal protective equipment] requirements for patients with respiratory symptoms," Faith said. "This meant we had to wear full coveralls, an N95 mask, two pairs of gloves, washable rain boots, and glasses, as well as our usual aviation PPE, like helmets. Now that the threat level in New Zealand is lower, our PPE requirements are less, although we always carry equipment should we come into contact with a suspected COVID-positive patient." COVID-19 is the contagious disease caused by the coronavirus.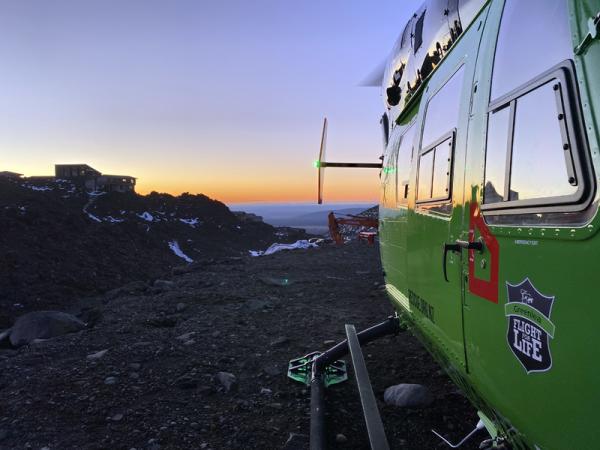 MAKING A DIFFERENCE
When a call is made to emergency services, the situation will be reviewed to see if a helicopter is necessary. If an area is inaccessible, and transportation by helicopter would be fastest, a helicopter will be sent. The patient will be given immediate medical care and then taken to a hospital or transferred to an ambulance.
Faith finds her work rewarding, especially when she sees the difference she makes in people's lives. "I really love when patients and their family members come into the aircraft hangar in the weeks and months afterwards to thank us," she said, "and let us know how they're doing." 
Photos courtesy of the author