The Congressional Black Caucus Hosts Gathering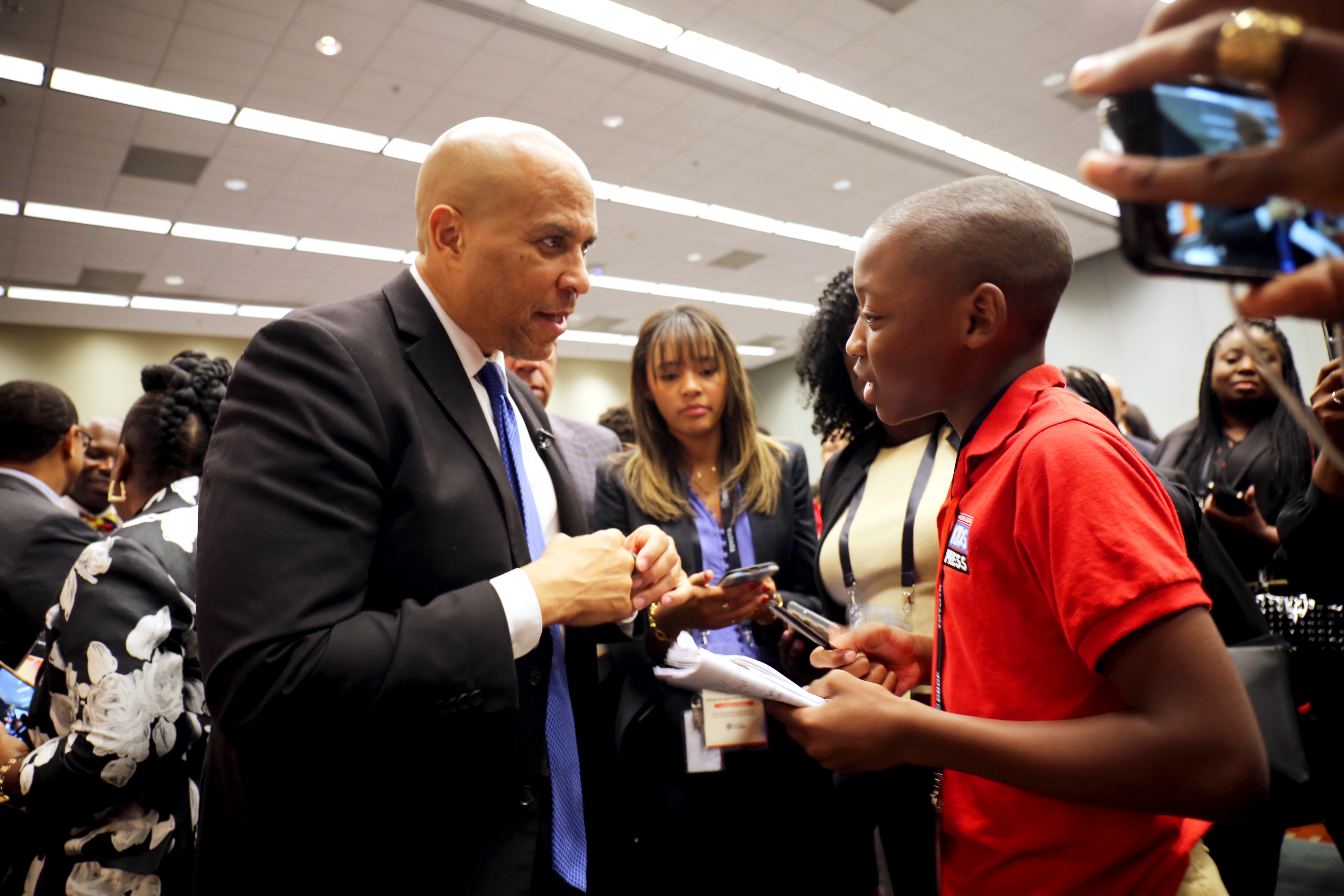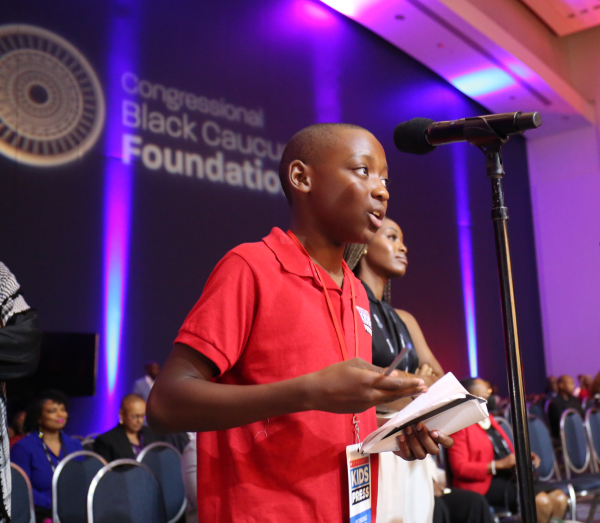 The Congressional Black Caucus (CBC) was founded in 1971 by 13 members of the United States Congress. Five years later, in 1976, a nonprofit foundation was established. Members of the foundation, which is largely composed of Democrats, seek to improve opportunities for members of the Black community and address historic inequality.
In September, I attended the 52nd Annual Legislative Conference, which the foundation hosted, in Washington, D.C. Each year, people in the news spotlight the most pressing issues facing Black Americans. This year's theme was "Securing Our Democracy. Protecting Our Freedoms. Uplifting Our Culture."
Topics discussed included the potential dangers of artificial intelligence (AI) and the ways that gerrymandering harms our democracy. Gerrymandering is the political practice of artificially manipulating electoral boundaries so as to provide an unfair advantage to certain voting blocs. In recent decades, the practice has limited Black representation in elected office. 
While at the conference, I got a chance to talk with prominent members of Congress. The highlights are below.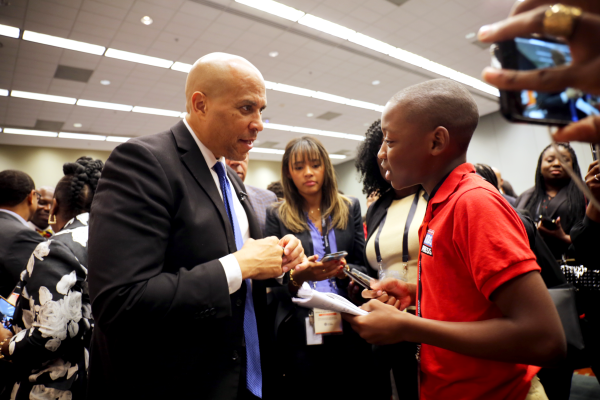 U.S. SENATOR CORY BOOKER
Booker, a Democrat from New Jersey, hosted a panel about the ways that AI could affect the workplace. AI enables machines to do tasks once done by people, which could lead to a loss of jobs.
The technology is still new. But it also may perpetuate longstanding racial biases, Booker warned. He advised young people to learn more about the technology they use. "It's not enough to just use a platform," Booker said. "Really seek to understand it."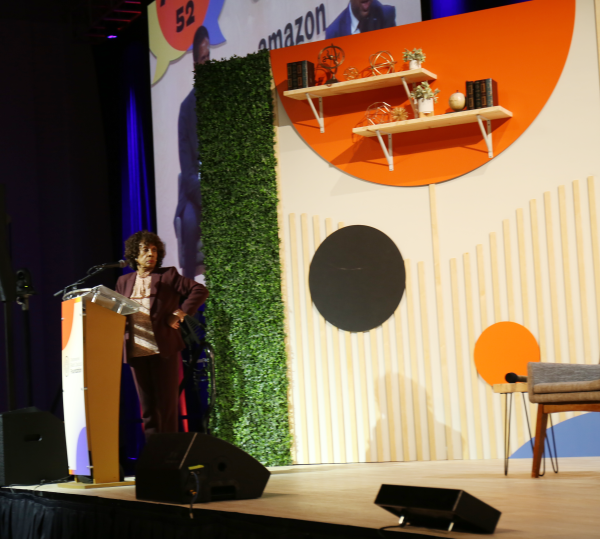 U.S. REPRESENTATIVE MAXINE WATERS

U.S. Representative Maxine Waters, a Democrat who represents California, hosted a panel addressing the wealth gap between Black and White Americans. According to recent statistics, White Americans hold 10 times more total wealth than Black Americans. This is largely caused by historic disadvantages that Black Americans have suffered, including segregation and discrimination in housing. Waters and other leaders addressed ways to increase financial investments in Black communities.
"We have some businesses that are doing very well," Waters said about the community she represents in South Central Los Angeles. "But they really do need the infrastructure to do better." Waters called upon financial institutions to help provide the technology that minority-owned small businesses need to thrive.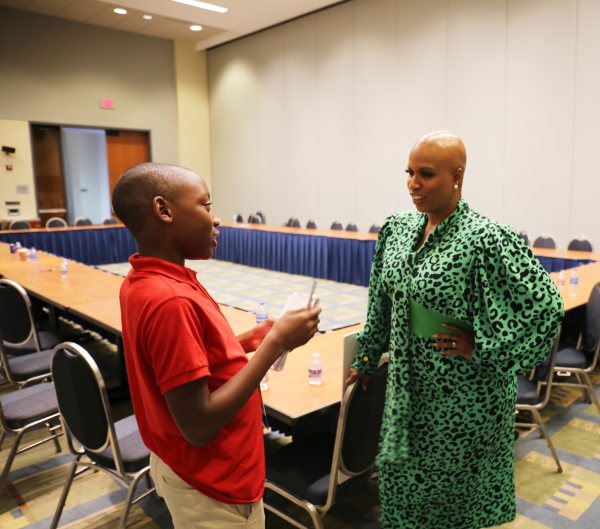 U.S. REPRESENTATIVE AYANNA PRESLEY
U.S. Representative Ayanna Pressley, a Democrat who represents Massachusetts, said that diversity allows us to ask a wide range of questions. She reflected upon her experience running for the Boston City Council more than a decade ago.
"When I was elected," she said, "people would ask me, 'Who suffered before you were elected, women or Black people?' I said, 'Everyone, because the entire city benefits from a government that is more representative.'"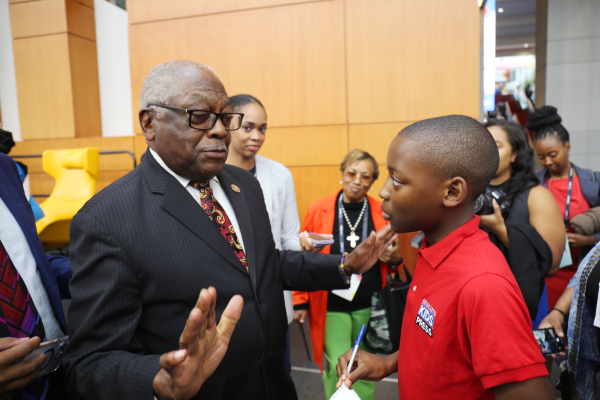 U.S. REPRESENTATIVE JAMES CLYBURN

U.S. Representative James Clyburn, a Democrat who represents South Carolina, discussed the negative effects that gerrymandering has had upon political representation. Gerrymandering is a mechanism that manipulates the boundaries of districts unfairly in order to consolidate political power. The system is named in part for Elbridge Gerry, the fifth U.S. Vice President, who used the illegal tactic in 1812 in Massachusetts. Although the practice of gerrymandering started before Black Americans had the right to vote, it has recently been used in South Carolina and elsewhere to limit Black representation. 
"[When] you hear people trying to keep you out of something," Clyburn said, "get the backstory, because there's some reason."
Photos courtesy of the author