Behind the Scenes of the Lion King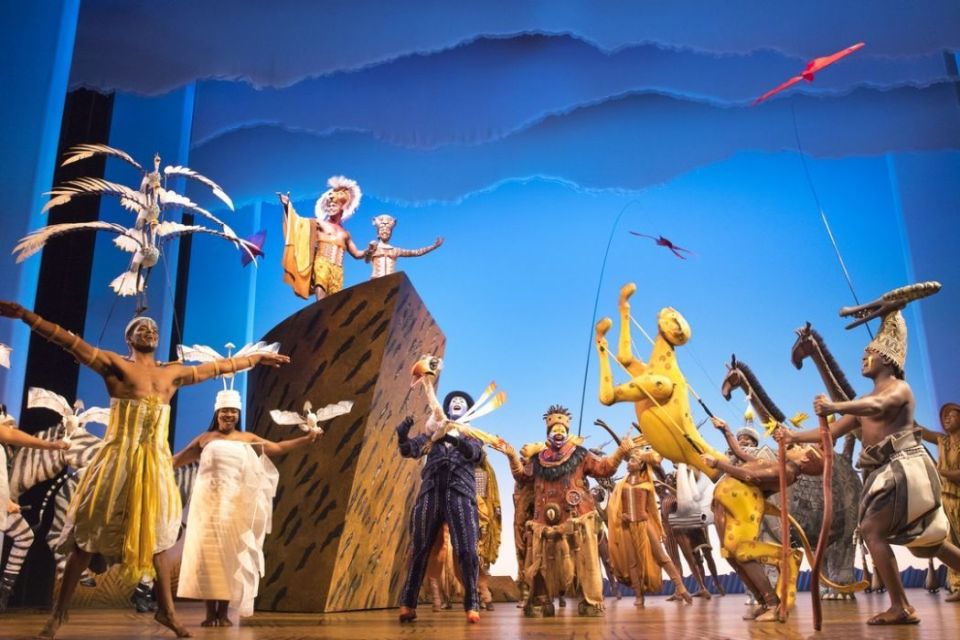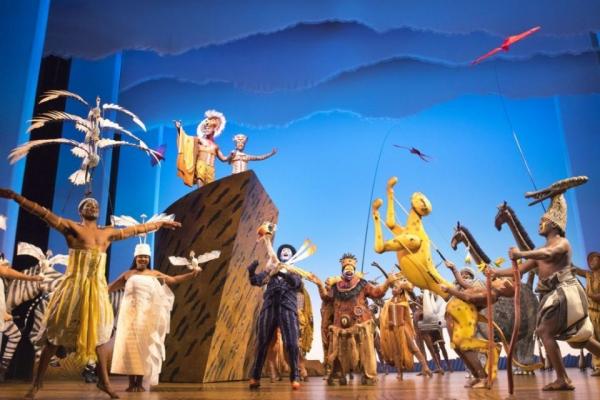 The coronavirus pandemic has affected every aspect of life, including Hong Kong, where I live. For months, shops, restaurants, and theaters have been closed. I was lucky enough to attend a performance of The Lion King in Hong Kong last December, before the production's international tour had to be postponed indefinitely. It was the first time the famed Broadway musical had been performed here. 
Since 1997, The Lion King has been performed in 100 cities around the world. What is it about the show that continues to dazzle audiences of every age and culture?
"It's a love story, it's a story about loss, it's a story about redemption, it's a story about jealousy, it's a story about friendship, it's a story about finding yourself and how you overcome your past," said Hong Kong cast member Antony Lawrence, who plays Scar. "We could sit for hours and dissect the show. That's why it's such a great show and such a great story."
Many kids can relate to the character of Simba (Swahili for lion). Despondent over the death of his father, Mufasa, the young lion goes on a journey, learning life lessons along the way. Eventually, he finds his rightful place in the world.
Mthokozisi Emkay Khanyile, who plays Mufasa, said that the story inspires kids to "always be yourself."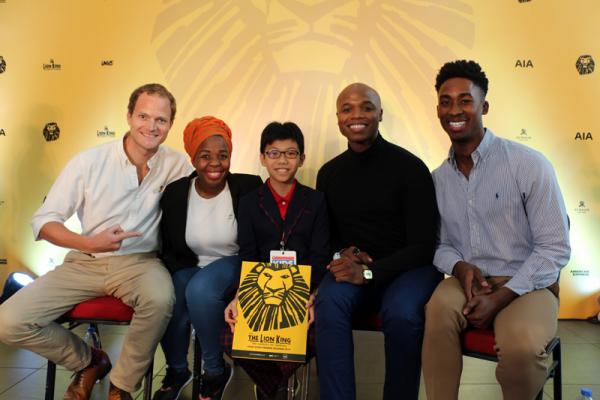 PERSONALIZED SCRIPTS
Staging a global production can be daunting. "We always strive to improve and keep the show fresh," said Teresa Nguyen, resident dance supervisor for the international production. "One of the biggest challenges is to match the show to the location we're performing in."
The script is edited each time the cast performs in a new location. Members of the creative team are tasked with adding jokes based on the location.
In the Hong Kong production, for example, when Timon, the wisecracking meerkat, tries to sleep on a leaf, he yawns and then lies down as if he were on a beanbag. In this case, the "leaf" is an actor. When the scene is over, Timon says, "謝謝," which means thanks in Cantonese. This is a special surprise for the Chinese audience.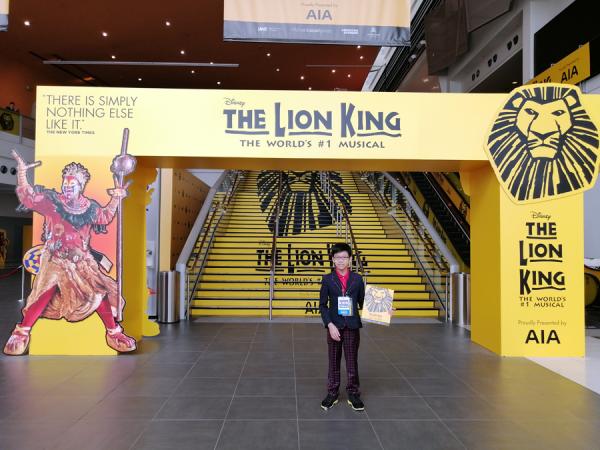 THE CHALLENGES OF TOURING
When the show is touring, the crew travels with the company. But some of the supporting cast actors are hired locally. Not only do the actors have to do three performances back-to-back with only 20-minute intervals in between, they also must adjust to different venues and musical groups in each location.
Costume and make-up preparations take about an hour. The costumes are heavy and fragile, so actors have to use great care while wearing them. Simba's headpiece, for example, weighs more than 30 pounds. He has to sing and dance while wearing it!
The Lion King is one of the most ambitious and popular musicals in theater history. It is hoped that after the pandemic, the production can resume its tour in Asia. 
Top photo courtesy of The Lion King; other photos courtesy of the author