Yuyi Morales Shares Her Dreams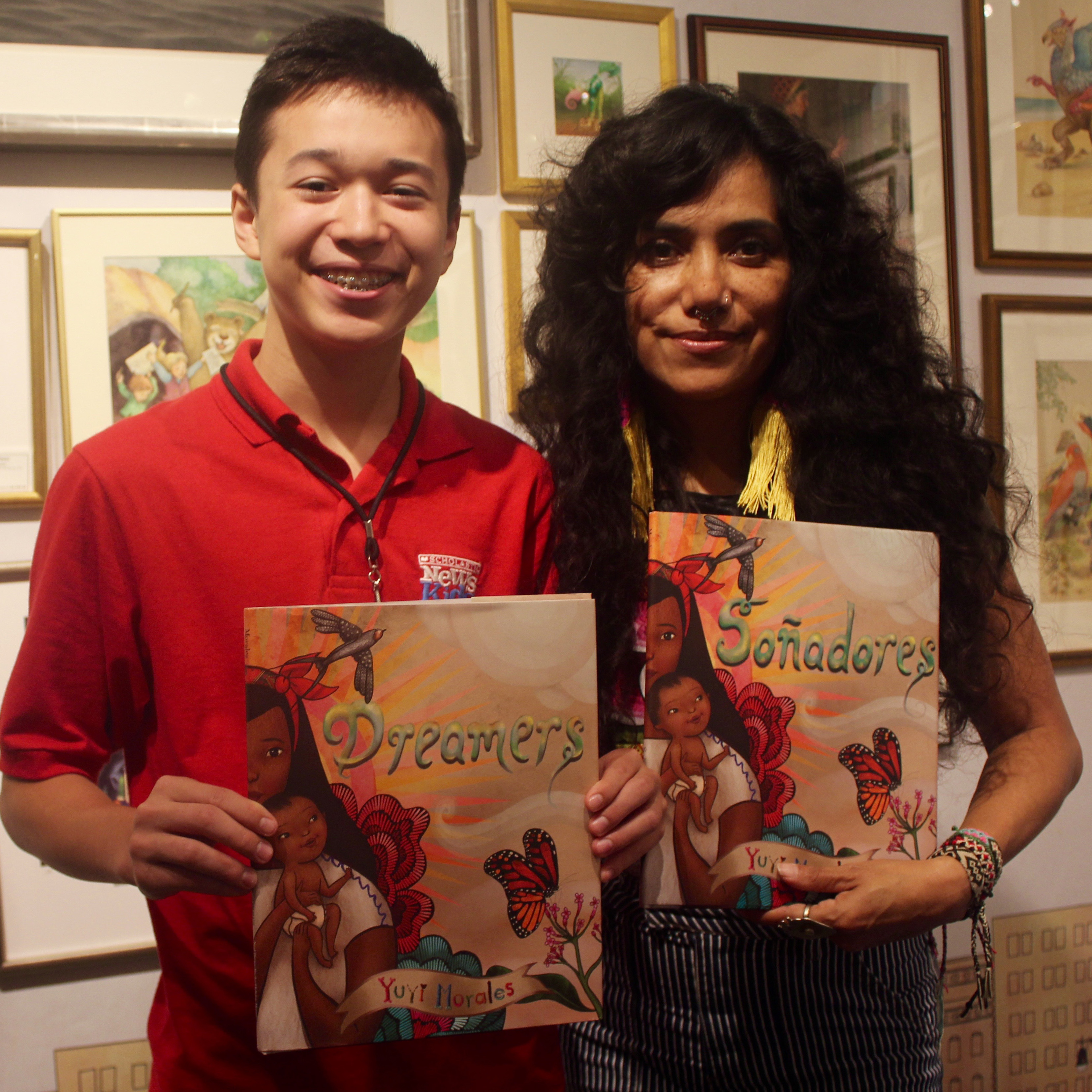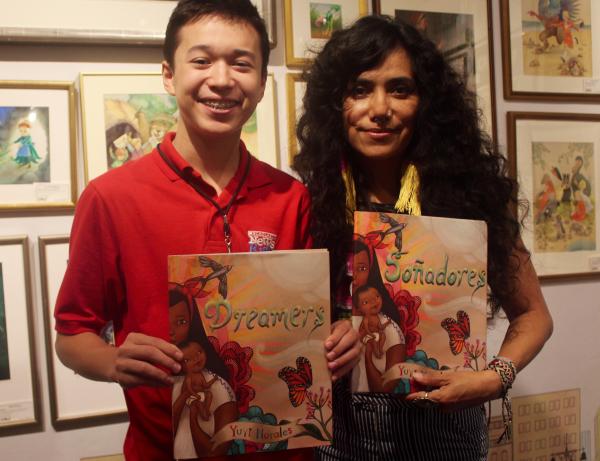 "Everybody who is an author—and think about that, we are all authors—and everybody who is an immigrant . . . should be writing their story and telling their story to others," says children's book author and illustrator Yuyi Morales.
In her new picture book, Dreamers, and the Spanish version, Soñadores (Neal Porter Books, September 4, 2018), Morales tells how she and her infant son immigrated to the United States from Mexico in 1994. She may have brought only a small suitcase with her, but she carried so much more.
At a recent author event in New York City, Morales said, "I realized over the years that I brought a lot of gifts—my arms, my hands, my head, my mouth, my strength, and my passion. I brought things from my country that had to do with colors, my dreams, and my hopes."
Morales uses ink drawings and scanned materials for her illustrations. "I scanned a lot of objects that were meaningful," she explained, "whether I grew up with them, or whether they were a part of Mexico, or my house, or even my son's childhood."
At first, Morales did not believe that she had a story worth telling. "I did not cross the border though the desert where I was dying," she said. "But to diminish my coming to the United States means that others should not be proud of what it takes to come to a new place, where you might not have the language or family friends who acknowledge your value or your voice."
Indeed, Morales and her son had to learn English, meet new people, and find a way to make the U.S. their home. In the picture book, they discover a special place: the public library. That is where their imaginations are set free.
"I hope that children can connect to this book," Morales said. "I want to tell many children that I see them. They are already so precious. They have gifts and stories to tell, and we need to hear them."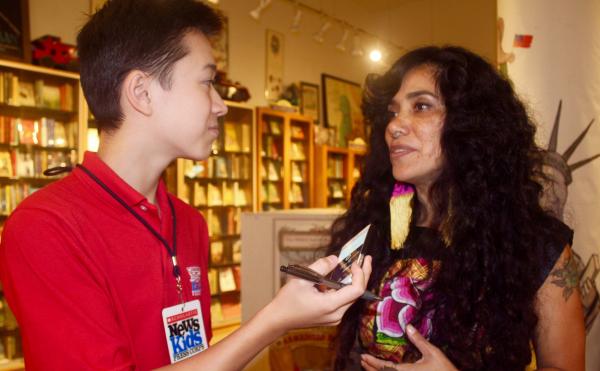 Here are more highlights from my conversation with Morales, which took place at Books of Wonder:
How would you describe your artistic style?
It's whatever excites me and exploration, just see what comes, and maybe I don't even know how to do it yet. I don't have set materials, although I like painting and photographing, and I like making dolls.
What does it mean to you to have been one of the first Latinas to have won a Caldecott Honor [in 2015]?
You know what was so very special? That same year, Lauren Castillo, who is Latina, also won a Caldecott Honor. That was a really great moment because it acknowledged our art and stories. Our work is as valuable and as strong as the work of other people in the United States.
What is your best advice for aspiring authors and illustrators?
Follow whatever is that fire, that light that calls from inside of you. Do not worry about materials or technique. Everybody can learn. So, especially for children who want to be artists, they already have what they need. They breathe, and their heart beats. They can use their own voice, their own way of telling a story and create. And do not compare yourself with anybody else.
Photos courtesy of the author