A Young Musical Talent Overcomes Obstacles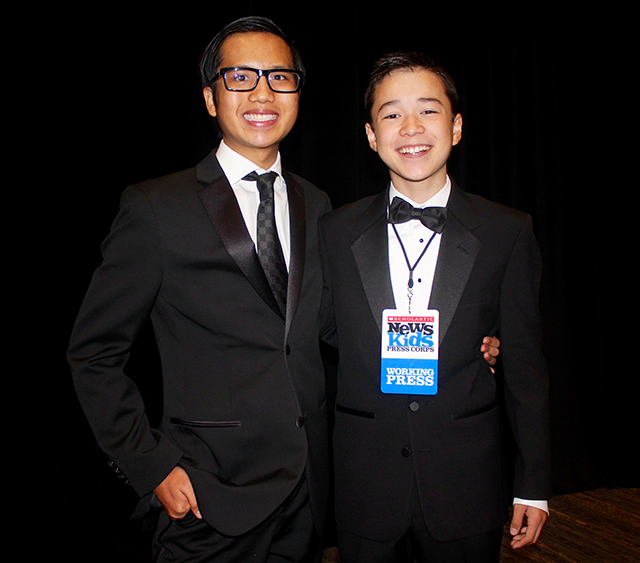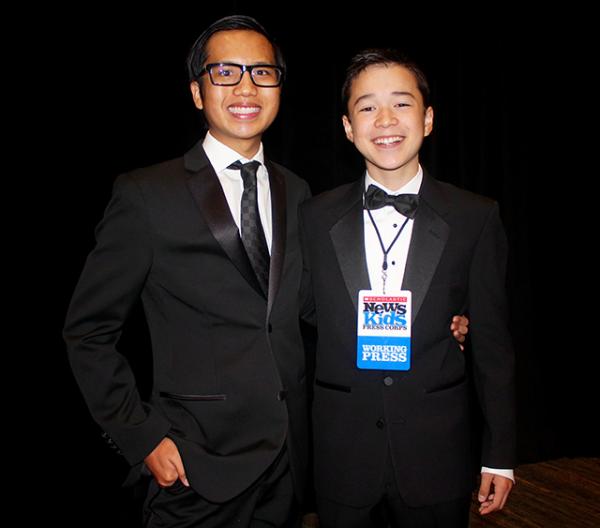 Last month, pianist Ethan Olaes, 17, received a standing ovation for his performance at the Alleluia Ball in Cleveland, Ohio. The ball, which was held at the Huntington Convention Center of Cleveland, benefits local Catholic schools.
Ethan was also honored as Kawai's First Young Artist. Kawai is a Japanese-based company that manufactures pianos and other musical instruments.
What distinguishes Ethan as a Kawai artist? "Humanity," said Jerry Porter, regional sales manager for Kawai America.
Ethan was diagnosed with autism as a young child. He still struggles to communicate his thoughts and feelings verbally. But when he sits down to play the piano, he finds his voice.
"Ethan's music is powerful and moving," said his father, Carm Olaes. "He brings out our compassion and kindness."
A MUSICAL PRODIGY
At the age of 12, Ethan began studying at the Oberlin Conservatory of Music, one of the nation's top music schools. At 16, he made his debut at Carnegie Hall in New York City.
"He's a glowing inspiration," said Robert Gallagher, a manager at the Mattlin-Hyde Piano Company. "Music travels in families, and Ethan is an example of that."
Ethan's father and grandmother are accomplished pianists, but Ethan is a musical prodigy. He has perfect pitch and can play more than eight instruments.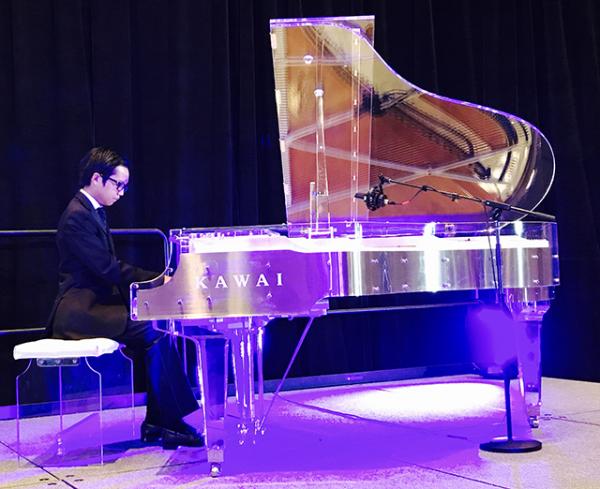 "EVERY CHILD HAS A GIFT"
This year, Ethan started his own company, Ethan88, which is named after the 88 keys on a piano. He often shares his talents at charity events.
At his performance at the Huntington Convention Center, Ethan helped raise nearly $1 million for the "Better Together" initiative, a program adopted by 46 Catholic schools across Northeast Ohio. The funds will provide staffing, training, and other resources to better serve the needs of students with learning challenges.
"We're so blessed with Ethan's incredible performance, and we're thankful that he shares his gifts with us," said Patrick Grace, executive director of Cleveland's Catholic Community Foundation.
Jay Lucarelli, who served as co-chair of the Alleluia Ball, said, "Every child has a gift." That certainly is true of my cousin Ethan.
Photos courtesy of the author