Writing for Kids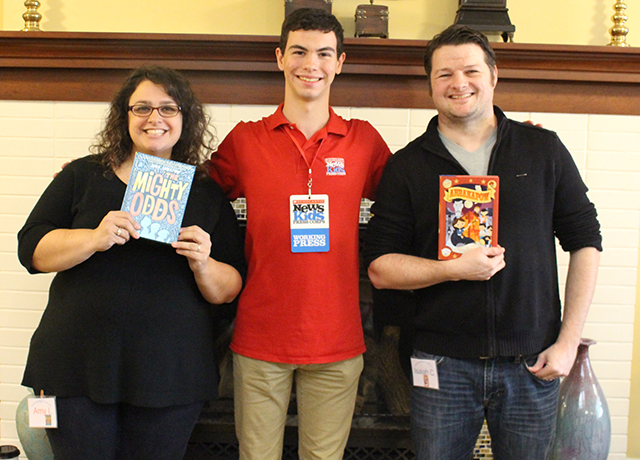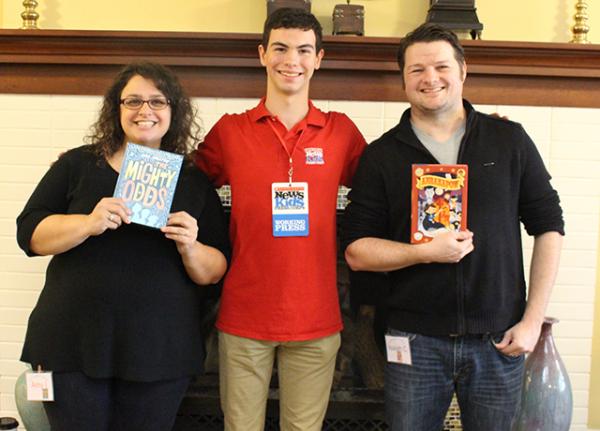 Erik with middle-grade authors Amy Ignatow and Isaiah Campbell at the Lititz Kid Lit Festival
What draws authors to a middle-grade audience? "Interacting with the readers is one of the best parts of writing for kids," author Dianne Salerni said at the recent Lititz Kid Lit Festival in Lititz, Pennsylvania. "I feel as if I resonate with that audience more." added Salerni, who wrote the Eighth Day series.
Author Isaiah Campbell said that the best part of writing for middle-graders is that he can write about "really deep and really important topics and still have fart jokes, and nobody bats an eye."
Middle-grade books often handle harsh topics, including racism, violence, and abuse. Authors have to choose their words carefully to make their stories realistic and exciting, but on a level that kids will understand. "It's an interesting line" between writing for middle-graders and an older audience, said Matthew Cody, author of the Powerless series.
"There is a balance you always have to have" between realism and age-appropriate content, Campbell added.
CHALLENGES OF THE GENRE
Salerni, who authored the Eighth Day series, said that writing books for middle-graders often makes ending a story more challenging. "You can't have your middle-grade characters killing off others." This forces authors to be more creative, she said.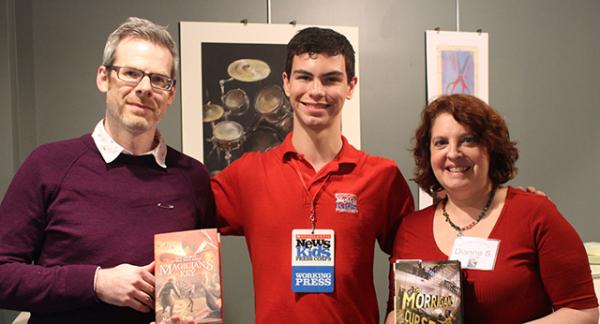 Campbell's book AbrakaPOW is based on a true story about a prisoner of war camp in Texas during World War II. "Authors have a responsibility to write about topics that kids may not know about," Campbell said. "You have to address them because it's important."
Amy Ignatow, author of The Mighty Odds, agreed. "As much as some people would like to shield their children from painful issues, these things exist."
Ignatow's diverse characters reflect the society we live in. She said that she writes for kids who "live in the real world," adding that there is a need for "diverse characters and diverse storylines" in children's literature. Stories, she said, "would be boring without them."
Photos courtesy of the author