A Wrinkle in Time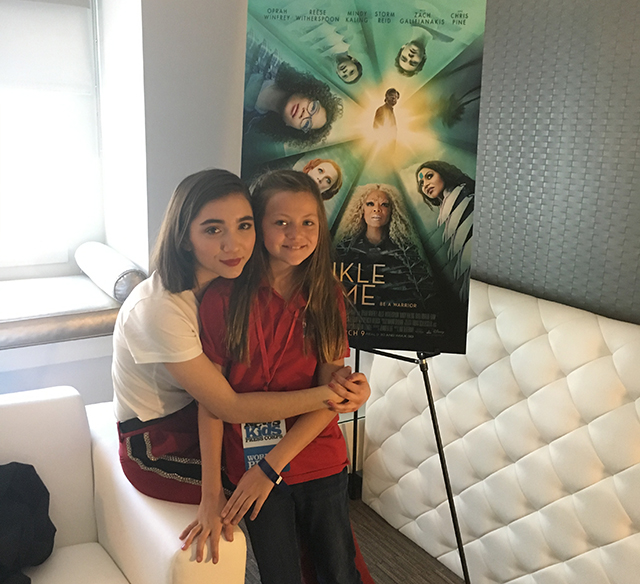 WATCH THE VIDEO
Click below to see clips from Annika's interview with Rowan Blanchard, who plays Veronica Kiley in the new Disney movie directed by Ava DuVernay.
A Wrinkle in Time, the new movie from Disney, takes viewers on a magical journey through space and time. Opening nationwide on March 9, the film was directed by Ava DuVernay and stars Storm Reid in the role of young Meg Murry.
Based on the 1962 fantasy novel by Madeleine L'Engle, the film follows the interstellar adventures of three children, led by Meg. The kids go on a desperate quest to find Meg's long-lost father, a brilliant scientist played by actor Chris Pine.
At a recent press event in Los Angeles, I caught up with some of the cast members and the director. "The whole cast was so fun to work with, and I learned a lot while doing the film," said 14-year-old Storm. "It was probably the best six months I've ever had."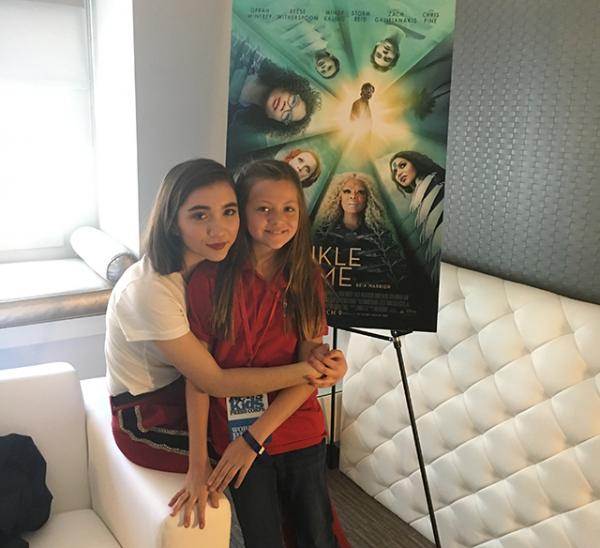 UNDERSTANDING THE CHARACTERS
Storm read A Wrinkle in Time in sixth grade and got the role of Meg in eighth grade. To prepare, she kept a journal that explored how Meg might react to situations that she was confronting. "I had to really step into Meg's shoes," Storm said.
Rowan Blanchard, 16, plays Veronica, a character that was created for the movie. She is a bullying presence in Meg's life.
"I thought about what it means to be a bully," Rowan said, when asked how she prepared for the role. "I didn't want to play [Veronica] just as a mean girl. I wanted to play her as a person."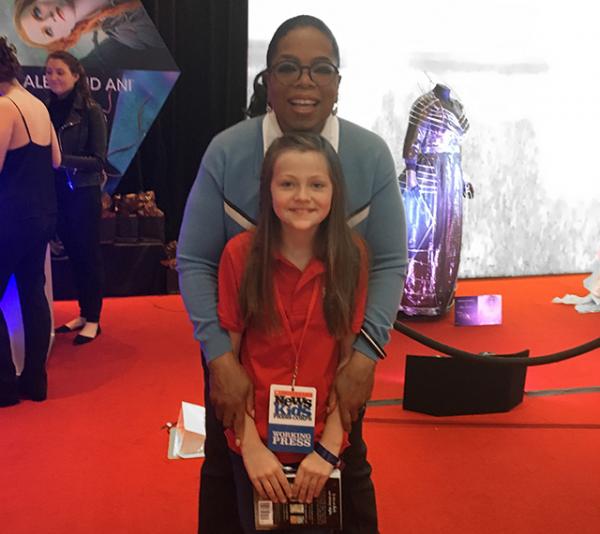 "LOVE IN EVERY FRAME"
Oprah Winfrey plays Mrs. Which, a supernatural being with great wisdom. She signed up to be in the film without having read the book or screenplay. Being a part of the movie, Winfrey said, was "one big delight."
DuVernay, who also directed Selma, an acclaimed 2014 movie about the civil rights movement, said that "there is love in every frame of this movie. There is love in everything I do. I don't have children, I won't have children by choice. These films are my children. It's what I leave behind."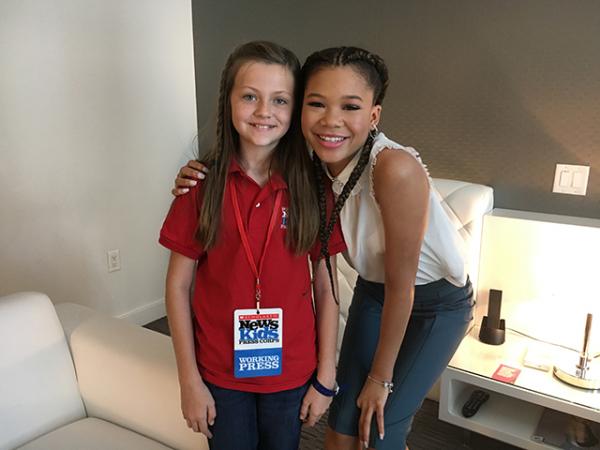 STORM GIVES BACK
In the coming weeks, Storm and Disney will be working with Little Free Library, a nonprofit organization that distributes books to children in underserved communities. Storm will drop off signed copies of A Wrinkle in Time to kids in cities across the United States.
Storm thinks that reading provides valuable lessons for children. "While reading this book or even seeing the movie," she said, "you'll be able to kind of cope with yourself and learn how to love yourself more." She wants kids to "learn that you are important, you are worthy, you are smart."