The World's Largest Bike Ride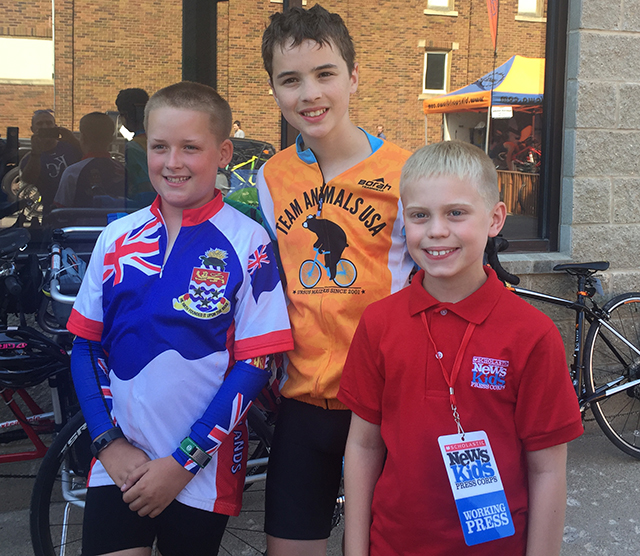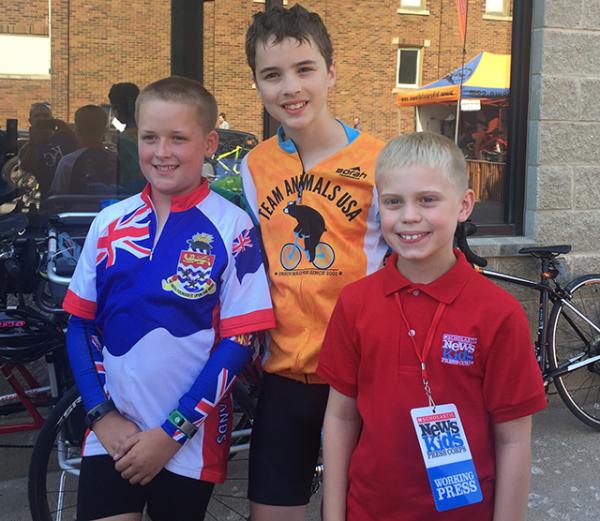 The location of the world's largest bicycle touring event may surprise you. The weeklong event is held in the small Midwestern state of Iowa. Sponsored by The Des Moines Register, the annual ride is known as RAGBRAI (the Register's Annual Great Bicycle Ride Across Iowa). First held in 1973, the event draws thousands of people from across the country and around the world who compete by lottery for 8,500 slots.
The route changes every year but always starts at the Missouri River on the western border of the state. The bicyclists travel east over the course of a week, ending at the Mississippi River. The ride, which traditionally begins on the last Saturday of July, covers about 500 miles.
"A MARDI GRAS ON WHEELS"

Each town along the route prepares food and fun for the riders. "The towns are awesome," says Paul Brasby of North Platte, Nebraska. "They go all out for us. We call it a Mardis Gras on wheels."
Alex Bailey, 10, from Grand Cayman in the Cayman Islands participated in his second RAGBRAI this year. He enjoys the ride because of "the open spaces, different teams, and different towns we visit. I also like when all the people cheer us on. It really makes you want to keep going."
Erick Graff, 15, of North Platte, Nebraska, appreciates "the hills of Iowa and the numbers of riders."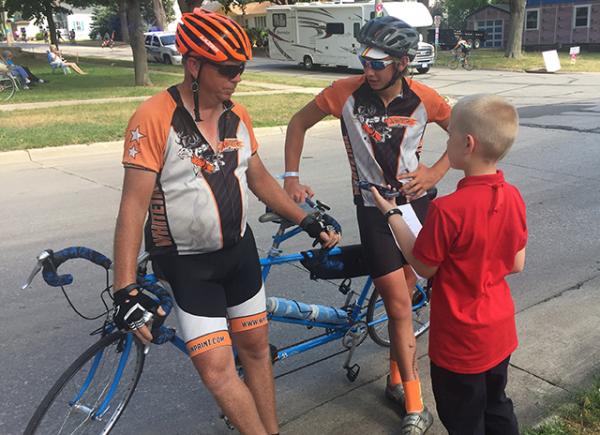 A RIDE LIKE NO OTHER

RAGBRAI can be a challenging ride, but people of all ages and skill levels participate. Since RAGBRAI is a ride, and not a race, riders can enter and exit whenever they like. A large number of riders will ride it all, while others will take breaks or skip the more challenging routes.
Those who participate in one RAGBRAI are usually hooked for life and convince their friends to join the next year. Sam Lawyer, 14, from New Virginia, Iowa, rode with his family this year.
"I've participated every year and was even born as RAGBRAI came through town," Sam said. His father, Steven Lawyer, summed up the experience: "I know that there are no other bike rides like this. RAGBRAI is one of a kind."
Photos courtesy of the author