Wonderstruck Hits the Big Screen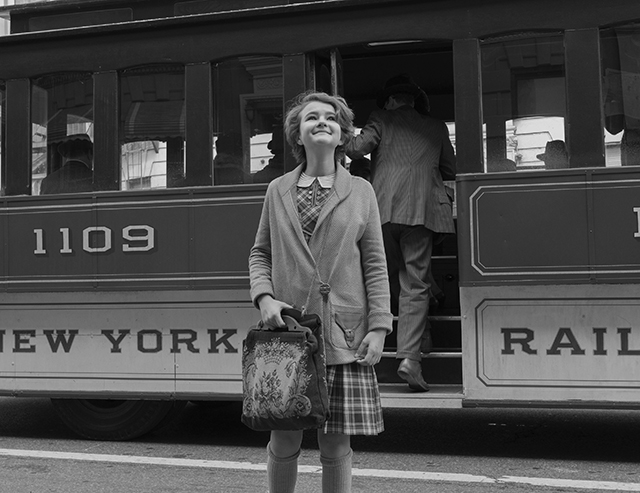 WATCH THE VIDEO
Click below to see clips from Adedayo's interview with award-winning author and illustrator Brian Selznick in New York City.
In Wonderstruck, a new movie based on Brian Selznick's novel of the same name, viewers take a virtual field trip to the Museum of Natural History in New York City. It is a place that Selznick loved as a kid. "Museums can take elements of the world that seem overwhelming, and put everything into a kind of order," said the author and illustrator, who wrote the screenplay for the movie.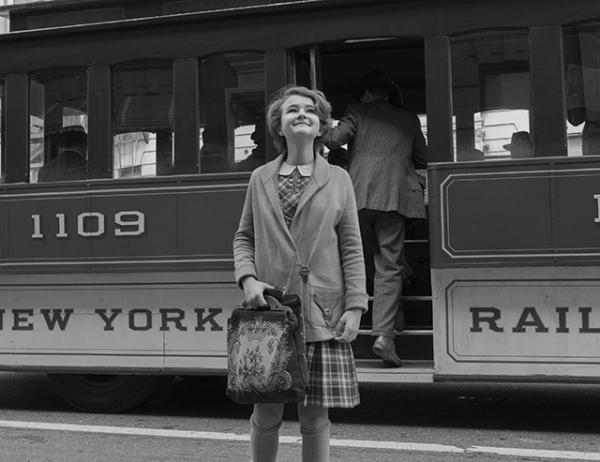 Wonderstruck, which opens in select theaters on October 20, was directed by Todd Haynes. It tells two stories that are set decades apart. In 1927, a deaf girl named Rose runs away from home in search of a mysterious actress, who is played by Julianne Moore. Fifty years later in Gunflint Lake, Minnesota, a boy named Ben (Oakes Figley) yearns to find out more about the father he never knew.
Rose keeps a scrapbook with newspaper clippings of the actress, while Ben collects everything from books about outer space to a bird skull. "When you're a kid, you don't have a lot of control over things," said Selznick, who is also the author and illustrator of The Invention of Hugo Cabret and The Marvels. "Collecting and making things yourself gives you that control."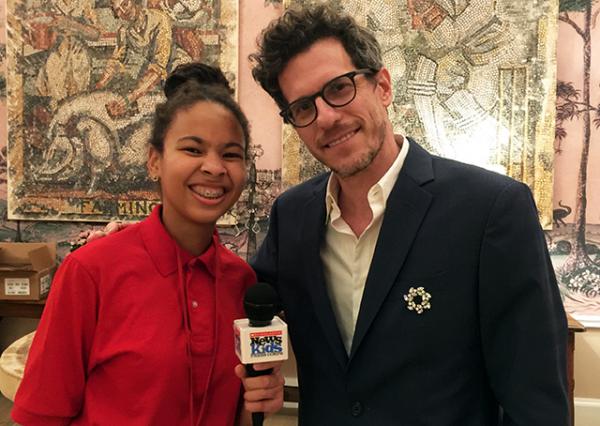 "INDEPENDENT AND BRAVE"
Millicent "Millie" Simmonds, who plays Rose, is also deaf. This is her first starring role. "Rose is independent and brave," Millie told me when I visited the Wonderstruck set in New York City last summer. "She learns that she can do anything."
Ben is also independent and brave. After his mother dies, he sets off for New York City by himself. Having lost his hearing in an accident, he is bewildered when he arrives in the strange new city.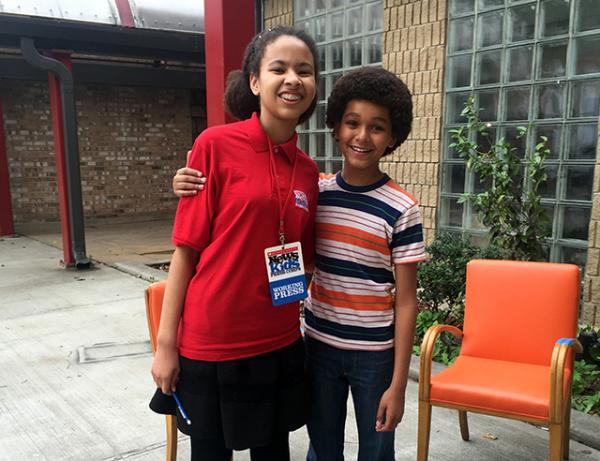 Still, Ben manages to find his way to the museum where his father once worked. There, he meets a boy named Jamie (Jaden Michael) who helps him on his journey of discovery. But it is when Ben finally meets Rose that he finds his place in the world.
"Don't give up," Millie advises young people. "Dream big, as big as you can." That is what Wonderstruck is all about.
Top photo by Myles Aronowitz, courtesy of Amazon Studios and Roadside Attractions; other photos courtesy of the Scholastic News Kids Press Corps