Women Shine in Lightning Thief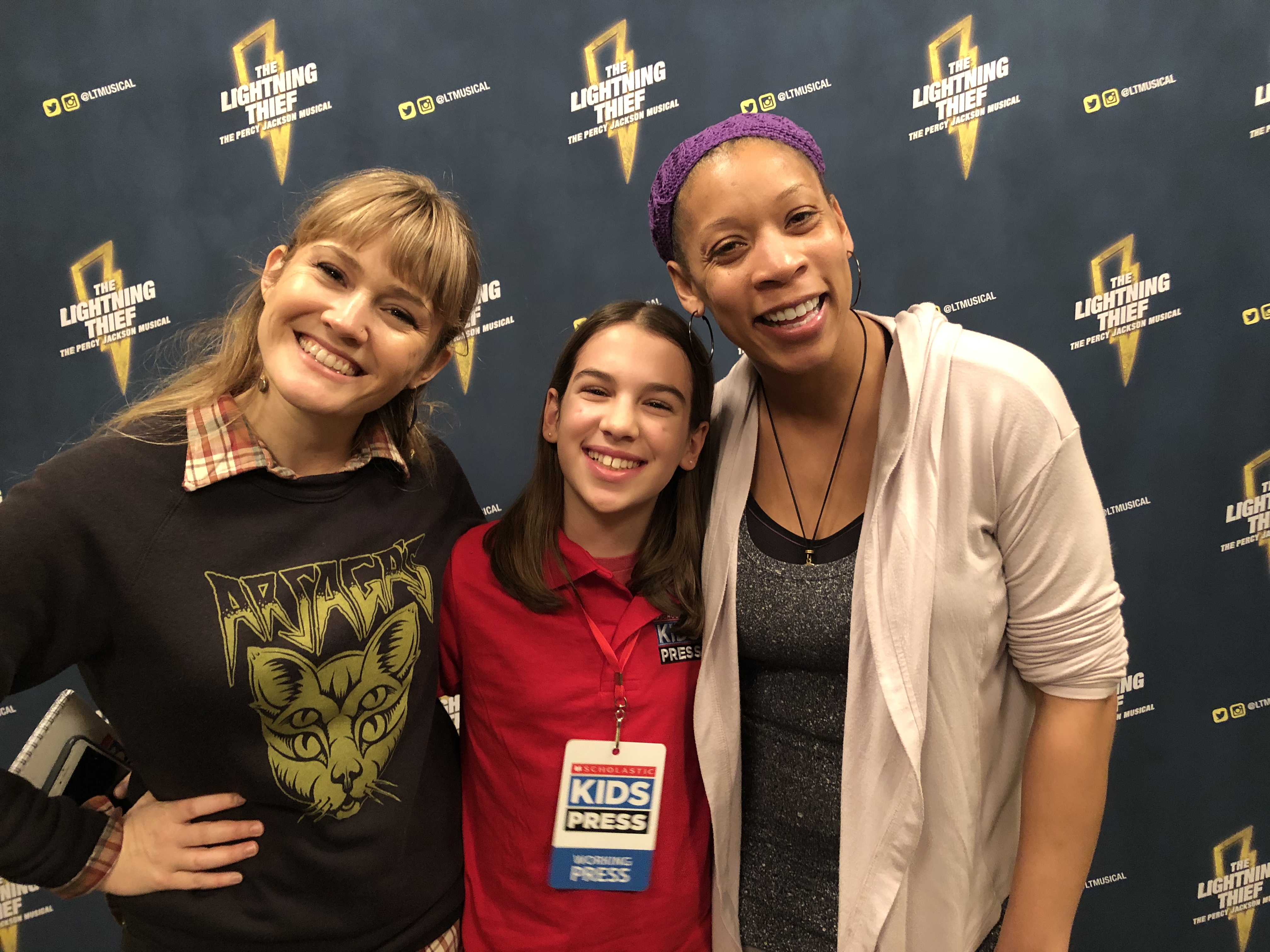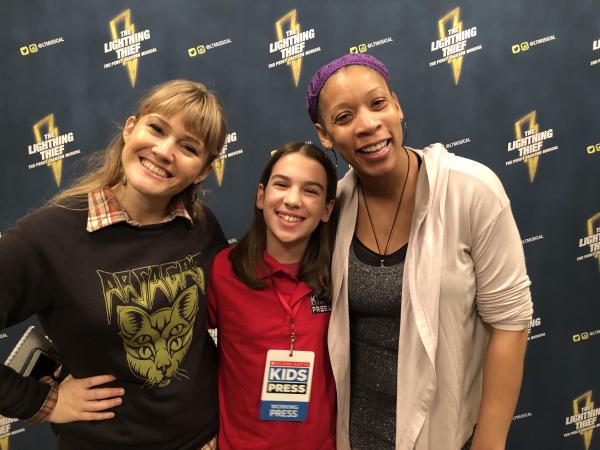 The Lightning Thief: The Percy Jackson Musical is adapted from the best-selling novel by author Rick Riordan.* Now playing at the Longacre Theatre in New York City, the production spotlights strong female leads.
Developed by TheaterWorksUSA, the show includes the character of Sally, played by Jalynn Steele, who raised Percy as a singer mother. Clarisse, played by Sarah Beth Pfeifer, doesn't let anything get to her. 
"A lot of the time, if a woman is written into the show, it's because she's the love interest of the lead," said Kristin Stokes, who plays Annabeth. told me in a recent interview at the theater. "It's very rare that you have a role that stands on its own." 
Annabeth continually tries to impress her mother, the goddess Athena, and get a quest, the biggest honor a half-blood can get. With no love interest, Annabeth becomes a strong role model for girls. 
"You see how people act on stage and you emulate that as you grow up," Stokes said of the show, which is running through January 5. "I think it's so important that you [be more than just] a caricature." 
Annabeth's solo, My Grand Plan, demonstrates that. The song describes how much harder the road is for girls and how Annabeth plans to be remembered.         
Stokes and Steele agree that representation of women, people of color, and other marginalized groups matters in literature, theater, and popular culture.
"Before going onstage, I say to myself, 'Get ready to change lives,' because you never know who is in the audience," Steele said. "When you see a strong female lead, you think, 'I can do that. I can be a part of that.'" 
* The production is presented in arrangement with Rick Riordan and the Gallt & Zacker Literary Agency, which is co-owned by the author's mother, Marietta Zacker.
Photo courtesy of the author