Women's Summit Also Spotlights Girls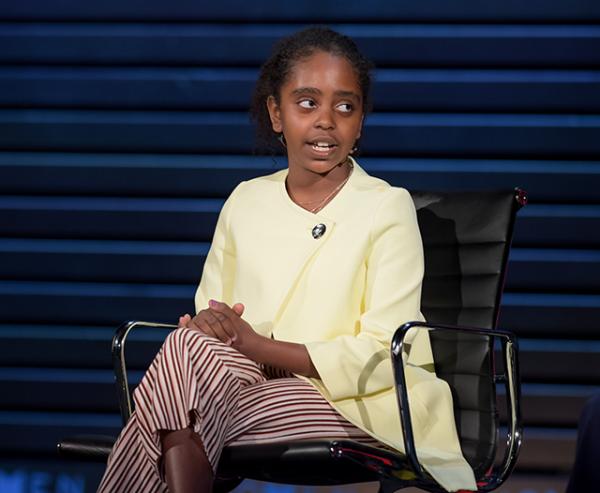 People from across the globe traveled to New York City for the 2018 Women in the World Summit. The three-day event, which began on April 12 at Lincoln Center, featured a range of speakers, including Academy Award-winning actress Viola Davis, Canadian author Margaret Atwood, and Misty Copeland, a principal dancer for the American Ballet Theatre.
The annual gathering, which is now in its ninth year, highlights the challenges and achievements of women everywhere.
"Women in the World has been a voice for those who will not be silenced by censorship, patriarchy, injustice, and stifling norms," said host Tina Brown, founder and chief executive officer of Life Media/Women in the World.
"WE ALL DESERVE RESPECT"

The speakers discussed some of the issues that have shaped the news this year, including gun violence, racial injustice, and the global refugee crisis.
Madeleine Habib, who captains a vessel for Médecins Sans Frontières (Doctors Without Borders), talked about her experiences rescuing refugees from the Mediterranean Sea.
"You don't leave home because you want a widescreen TV in Europe," Habib said. "You leave home because you have to." The name of her vessel, she added, is Dignity One. "We all deserve dignity," she said. "We all deserve respect."
Suzanne Barakat, a family physician in San Francisco who is Muslim, spoke about countering Islamophobia. After her brother, his wife, and his sister-in-law were killed in a hate crime in North Carolina, Barakat started a foundation called Our Three Winners. It carries on the legacy of the victims by funding humanitarian and public service projects. 
"We can all agree that bigotry is unacceptable," Barakat said. "But when we see it, we're silent because it makes us uncomfortable. The onus [burden] is on us to speak up."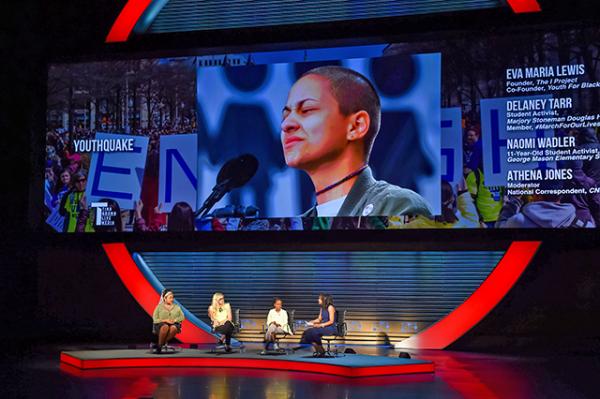 "YOUTHQUAKE"
One of the summit's most powerful discussions gave young people a forum to discuss their efforts to stem violence and inequality.
"I've had experience with racism," said Naomi Wadler, 11, of Alexandria, Virginia. "There shouldn't be a certain age for being aware and knowing and understanding the problems around you and wanting to do something about it."
Naomi gained national prominence last month when she spoke at the March for Our Lives, an anti-gun violence rally in Washington, D.C.
"I am here to acknowledge and represent the African American girls whose stories don't make the front page of every national newspaper, whose stories don't lead on the evening news," Naomi said at the rally. "I represent the African American women who are victims of gun violence, who are simply statistics instead of vibrant, beautiful girls full of potential." 
At the summit, panelist Delaney Tarr, 17, talked about she and her fellow students are leading a national campaign for stricter gun-control laws. Delaney is a senior at Marjory Stoneman Douglas High School in Parkland, Florida, where 17 people were killed in a mass shooting in February.
"So much has changed," Delaney said. "I have [ since discovered] a newfound passion for activism and [plan on] stepping my toe into politics, because there's a difference between telling the story and being the story."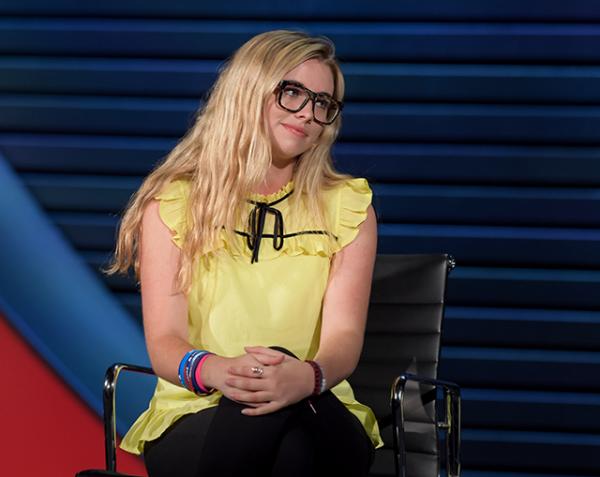 Photos courtesy of Tina Brown's Women in the World Summit/Tina Brown Live Media