The Women's March on Washington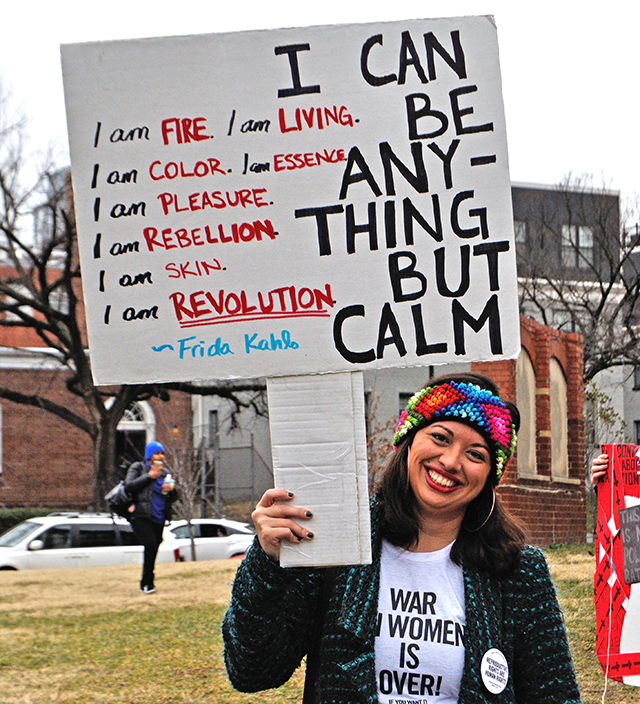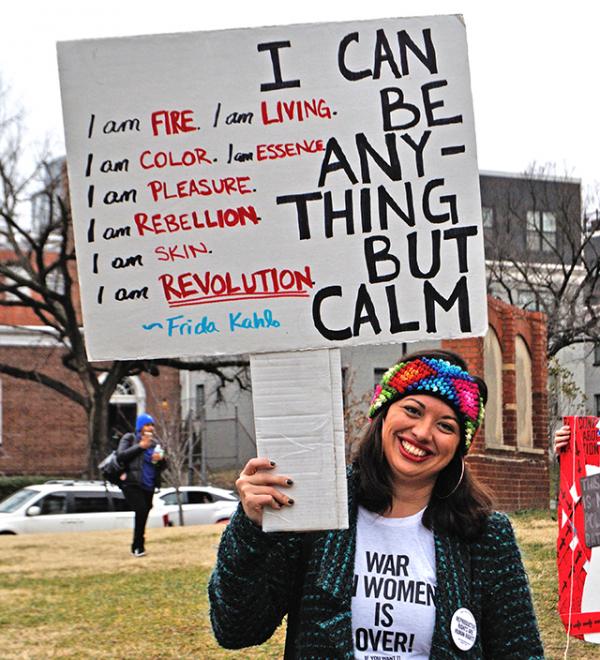 More than 500,000 people participated in the Women's March on Washington on January 21, a day after the presidential inauguration of Donald Trump.
The idea for the march took hold on social media after Trump's victory in the November election. Many women expressed concern about controversial statements that Trump had made during the campaign about women, immigrants, Muslims, and others, and wanted to make their voices heard.
More than 200 groups, including the NAACP and Amnesty International, participated in the march in Washington, D.C. Women, men, and children flooded the Metro system, then made their way to the streets surrounding the White House. Similar marches were held in cities across the country and around the world to form one of the largest collective protests in history.
"I AM A GIRL"
In Washington, D.C., several kids marched with their parents, holding signs and chanting. Hazel Merritt, 8, from Tacoma Park, Maryland, said that she was marching "because I am a girl, and I like having women's rights."
Hazel was waving two signs. One read: "A woman's body is her temple." She said that she had found it on the side of the street.
Hugo Bowers, 12, from Annapolis, Maryland, held a sign that read: "Make America Think Again." This was a parody of President Trump's campaign slogan: "Make America Great Again."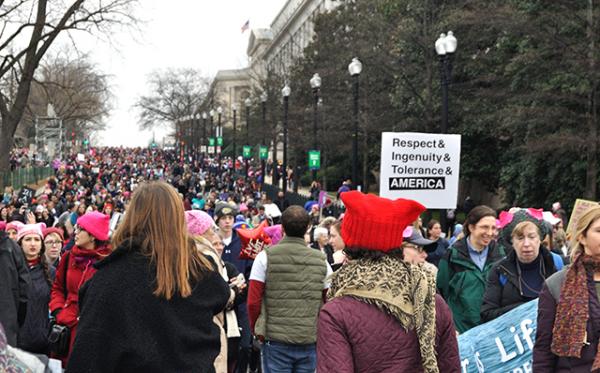 Other protest signs included "Protect Black Women," "Women's Rights Are Human Rights," and "Rebellions Are Built on HOPE." The "H" resembled Hillary Clinton's campaign logo. The "O" was similar to Barack Obama's logo when he ran for president.
Clinton, a Democrat, ran unsuccessfully against Trump in the presidential race. While she won more popular votes than the Republican, she lost the Electoral College vote, which determines the outcome of presidential elections.
A PEACEFUL GATHERING
Six-year-old Nuala Eggleton came all the way from San Diego, California, to march with her family.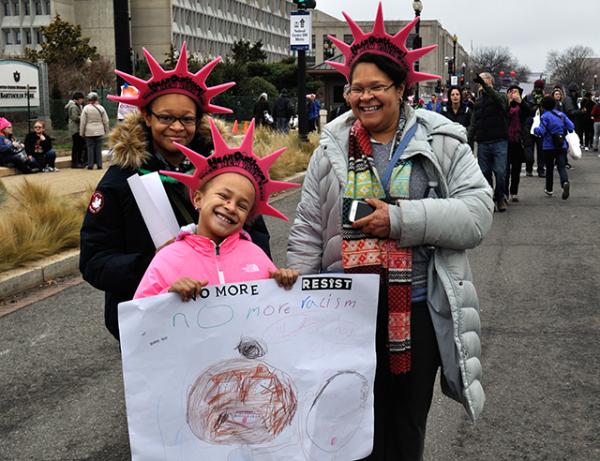 Like Nuala, many kids traveled long distances and braved long lines in order to participate in the march. Not everyone expressed concern about Trump's victory. Isabella Ferris, 13, from Orange County, California, was with her mom, who sported a Trump hat. Isabella wore an inauguration button on her jacket.
"It was pretty scary out there," Isabella said about the march. "We were like stuck in the middle of everything."
Despite the huge number of participants, the march was overwhelmingly peaceful. There were no arrests.
"I'm not here out of anger or fear," protester Darcy Sawatzki told NPR. "I'm out here for determination, for participation, and hope that together we can make a difference."
Photos by Elizabeth Ennis