Wisconsin Students Take Action on the Environment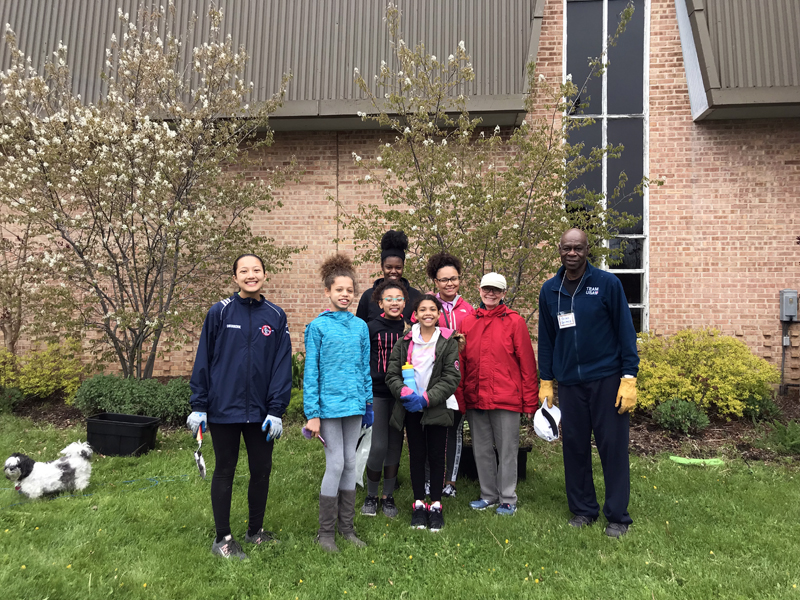 Zoom is now a part of our everyday life. But we should not zoom past climate change. A group of students at Glen Hills Middle School in Glendale, Wisconsin, is working to reduce their ecological footprint. Led by science teachers Jennifer Clark and Chloe McClendon, the Green Team* holds meetings every Tuesday and Thursday after school to address climate change and environmental pollution.  
Glen Hills is nationally recognized as a "Green Ribbon School." To earn the designation, a school must meet such requirements as developing cost-effective energy, eliminating hazardous waste, improving the health and wellness of students through nutrition programs and physical education facilities, and incorporating environmental awareness and civic engagement into the curriculum. 
Due to the pandemic, the Green Team now conducts their Tuesday and Thursday meetings virtually. They come up with ideas and school activities that will teach fellow students and local residents to care for the environment in fun ways. The team has also been working on an aquaponic system. This is a food production system that uses the waste from fish to create fertilizer and grow plants.
"We volunteer in the community for river cleanup and compost efforts with Kompost Kids," Clark says. Milwaukee's Annual Bay View Bash typically invites the Green Team to help sort and recycle refuse from the event with Kompost Kids, a local nonprofit organization run by volunteers.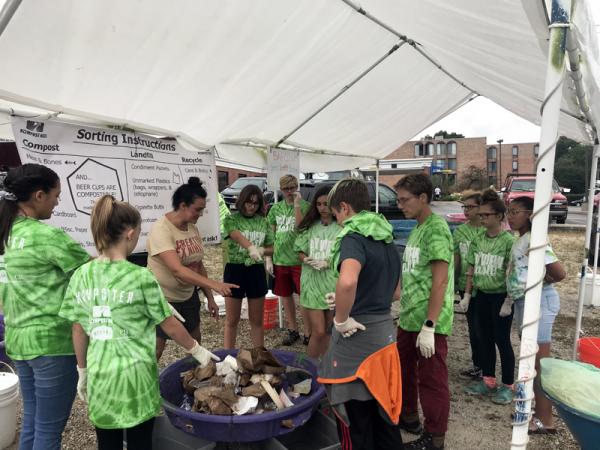 REDUCING WASTE
According to the Environmental Protection Agency, about 146.1 million tons of waste was transported to landfills in the United States in 2018. It can take hundreds of years for the waste in landfills to decompose. Plastic bottles, for example, can take more than 450 years. The decayed food and other waste produces methane gas, a greenhouse gas that contributes to air pollution.  
Kompost Kids is dedicated to transforming the way people dispose of their waste. During the pandemic, there has been a rise in the use of packaging because of restaurant take-out orders and online deliveries. The organization wants to reduce waste in our landfills. Instead of physically sorting these materials, Kompost Kids is educating people about how to reuse materials and turn organic waste into fertilizer by composting. 
What can you do to help? Kompost Kids and the Green Team recommend that you compost organic waste, such as kitchen scraps and coffee grounds. You can buy a bin at your local home improvement store. After you have sliced fruits or vegetables, for example, put the scraps in the bin. Twice a week, add a small amount of water, and stir the mixture. After several months, your compost will be ready to use as soil.
Recycling plastic, metal cans, cardboard, and newspapers is another great way to help the environment. You can separate these items in bins when discarding them. 
"We should have an everyday routine to recycle and compost," says Green Team member Emma Cannon. "It may take time and effort to do, but it's worth it for the environment."
* Kennedy was a member of the Green Team before relocating to California.  
Photos courtesy of the author