A Winter to Remember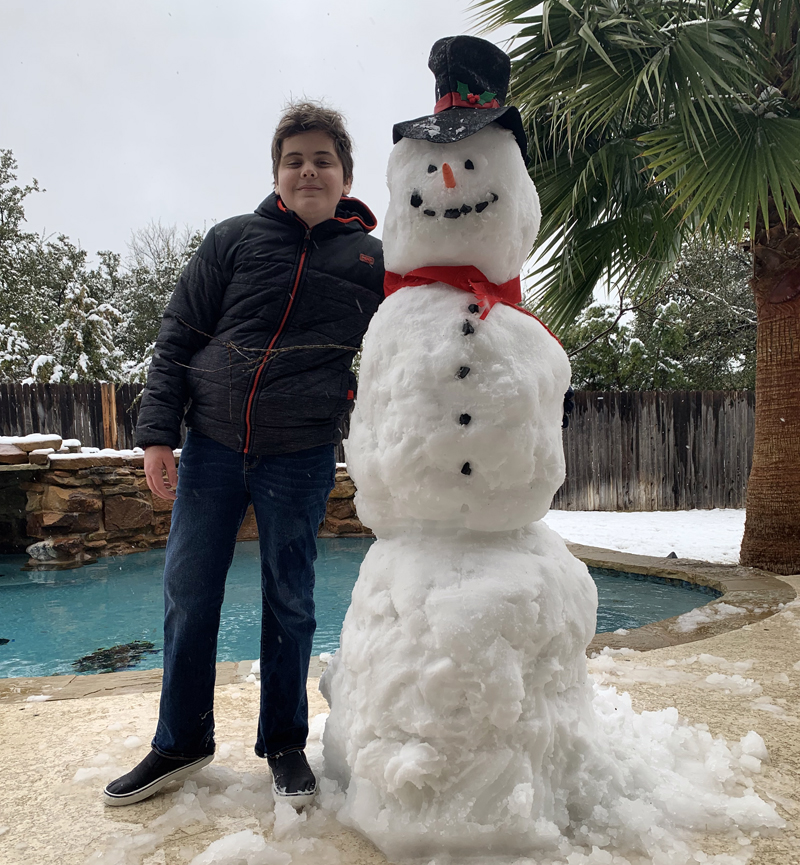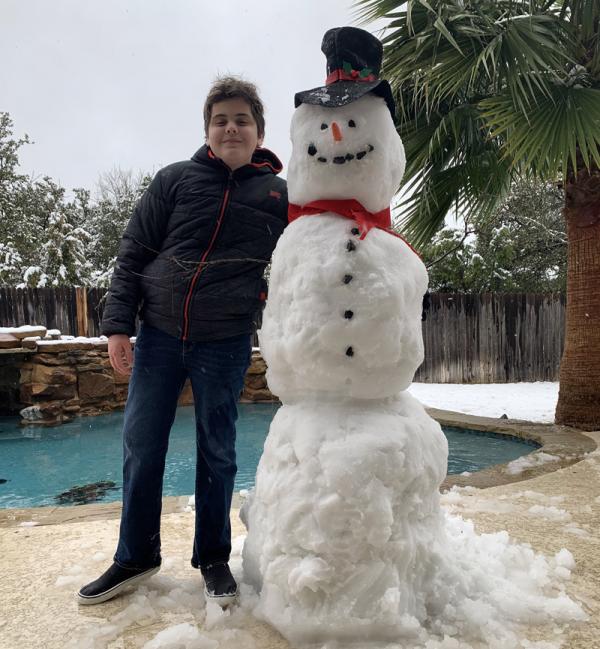 Since I started as a Kid Reporter in September 2018, Texas has seen its share of wild weather. In my first article, I covered relief efforts in the Houston area after Hurricane Harvey. Since then, we have experienced drought and floods, hail and heat waves. But the ice storms and energy crisis in mid-February were unprecedented. When five separate storm patterns pushed through the state, temperatures in all 254 counties dropped below freezing. 
As the storms swept through Texas, residents stayed indoors and turned up their thermostats. Meanwhile, the record low temperatures and heavy ice strained the power grid. The Electric Reliability Council of Texas (ERCOT), which operates the power grid, began rolling blackouts to help conserve power.
By the morning of February 15, the power in our house had been off for 24 hours. Members of my family huddled together beneath piles of blankets.
The next day, temperatures dropped to the single digits, and power was restored for a few hours at a time. By the end of the week, we had spent a total of 172 hours below freezing, shattering previous records. Millions of residents coped with a lack of heat, electricity, and running water during the record cold snap. Several people died.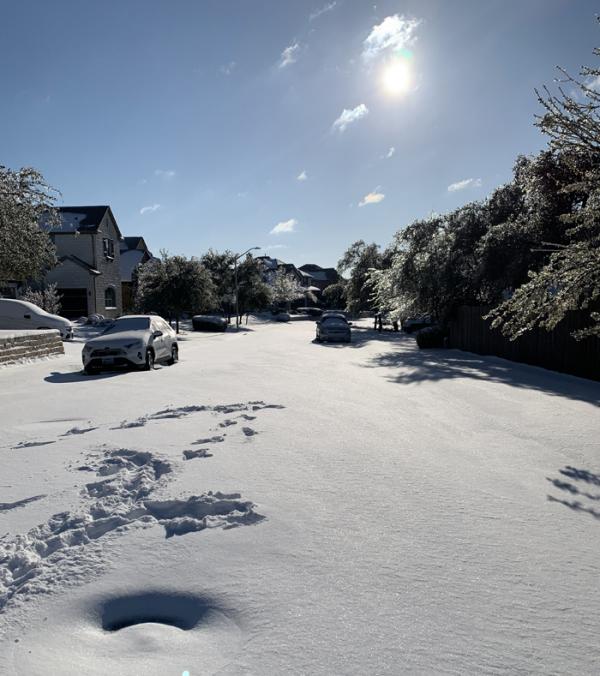 A LONG RECOVERY AND CALLS FOR REFORM
The sustained low temperatures interrupted water service, as pipes around the state began to freeze and burst.  ERCOT equipment that had not been weathered froze, leaving it unusable. 
After one of the largest water treatment plants lost power, residents had no access to drinking water. People who did have water were advised to boil it first. 
Our house had two broken pipes, and my dad and I took a crash course in pipe repair by watching tutorials online. After a few trips to the hardware store, we were able to fix the leaks. Full recovery across the state, however, could take months. 
In a recent meeting, a spokesperson for ERCOT said that the power grid in Texas was "seconds and minutes" from catastrophic failure. Six ERCOT board members have resigned, and ERCOT's president was fired. Officials are now calling for the system that serves the state to be reformed. 
Fortunately, Texas weather has returned to seasonal norms. But plumbers in our area are booked for months, and PVC piping used for plumbing and drainage is in short supply.
Photos courtesy of the author