A Winter Celebration in Japan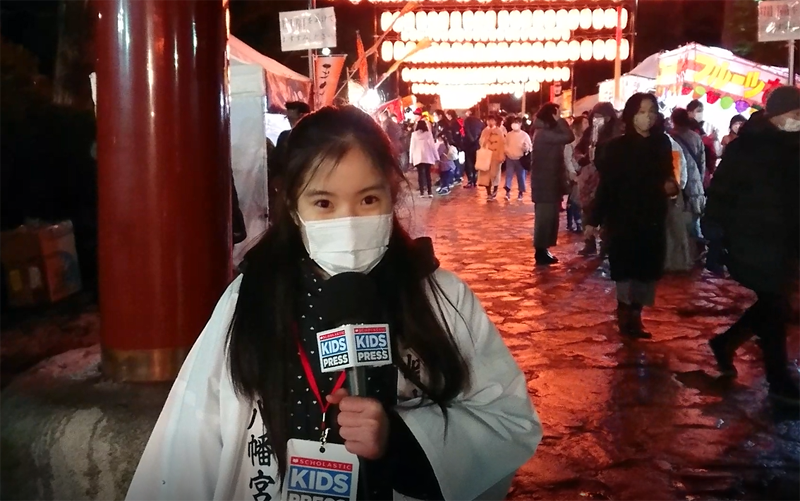 Each year on January 14, the Donto Festival is held in Japan. Pine branches and other decorations from the New Year's holiday are tossed into huge bonfires, and people pray for good health and prosperity. The tradition began centuries ago.
The largest festival takes place at a religious shrine called Osaki Hachimangu. The shrine is located in the city of Sendai, in the Miyagi Prefecture. 
This year, I had the opportunity to light the bonfire with Shinto priests. Shinto is a religion that originated in ancient Japan.
The flames were huge, which made standing near the fire uncomfortably hot. But it is said that if you go close to the fire, it will cleanse your mind and body. You will stay safe and in good health and protect your family.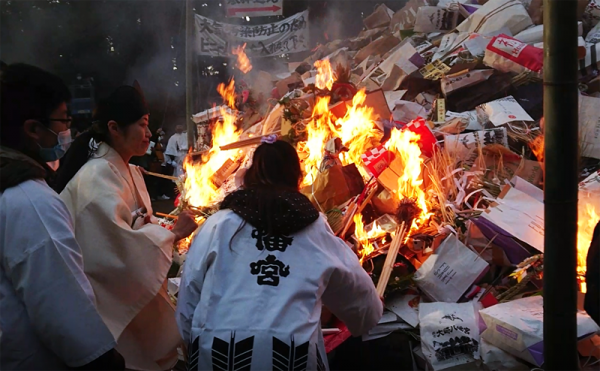 OFFERING PRAYERS AND GOOD WISHES
I spoke with three young women who were attending the festival. "I prayed for personal growth and the end of coronavirus," Lucy told me. "I prayed for success in my studies," said Emily. "This is my first time, and it's really interesting, and I enjoyed seeing the culture," said Asisha.
Despite the cold weather, men wearing only loincloths marched together to the shrine, according to tradition. The number of pilgrims was limited this year, and festivities were scaled back, due to the coronavirus pandemic.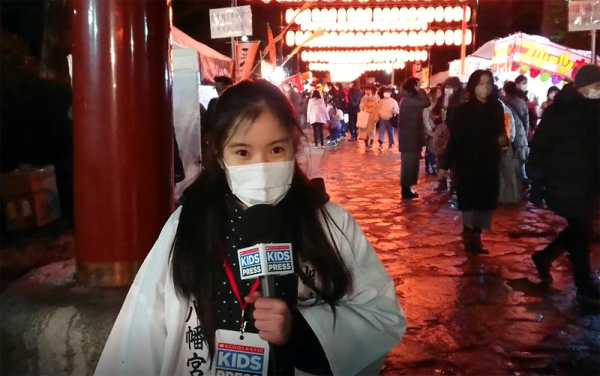 WARMING UP AT THE FOOD STALLS
At food stalls outside the shrine, vendors sold favorite Japanese treats, including Yakisoba (fried noodles), Tamakon (roasted sweet potatoes), and Takoyaki (ball-shaped puffs filled with octopus). Munching on the delicious snacks helped visitors warm up.
"The number of food stalls was cut in half this year due to COVID-19," a staff member at the shrine told me. "But they put plastic sheets in front of the cashiers to protect people. Visitors also were instructed to practice social distancing when they watched the fire and took pictures."
Despite concerns about the pandemic, there was a festive atmosphere at the shrine, with visitors staying late into the night.
Photos courtesy of the author